In 1884, construction at 443 Greenwich Street was completed. For the rest of the 19th century and well into the 20th century, this building functioned as a book bindery and a variety of other industrial operations. While the building eventually fell by the wayside, it has been converted into a residential building that reflects its history while also providing residents with the latest amenities.
The modern history of 443 Greenwich can be traced back to 2006. Before the financial crisis of 2008, the NYC hotel market was on fire. As a result, there was a lot of interest in purchasing this eight-story building and converting it into a hotel. The sales description even said that "its bland exterior hides an interior courtyard that could be used for taxis and limos to drop off guests."
Although the building was purchased with the intent to convert it to a hotel, that plan never came to fruition. Instead, Metro Loft bought the building in 2012 and moved forward with their plan to turn it into a residential space. The result is a gorgeous building with a total of 45 loft-style homes.
Because this building has a history that spans more than 125 years, Metro Loft wanted to honor that legacy. With the help of Cetra Ruddy, the result is a beautiful historic building that features gorgeous brick and arched windows that bathe the interior spaces in natural light.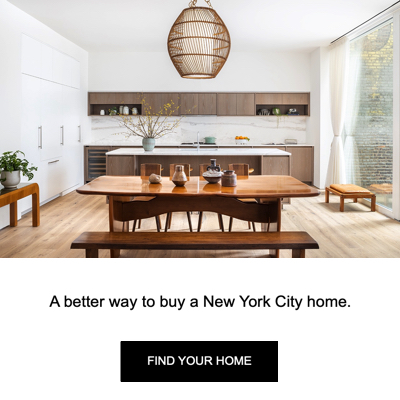 The homes inside of 443 Greenwich have a very modern design with elegant touches that showcase the building's heritage. Rich wood beams run across the ceilings of the kitchen and living room.

These spaces are highlighted with beautiful floors and wonderfully executed details. Both the master bedroom and bathroom provide an oasis of relaxation. The master bathrooms feature a standalone bathtub, as well as a large shower complete with rainfall showerheads.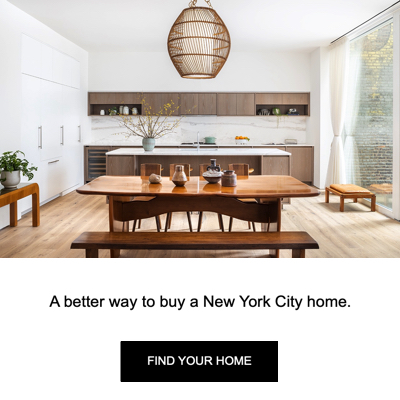 Residents of 443 Greenwich will be able to enjoy private valet parking on the secure lower level, relaxing in the building's private courtyard or getting a great workout in the 75-foot lap pool that's surrounded by travertine marble walls. Exercise enthusiasts can also make use of the building's fitness center and locker rooms; complete with a steam room.
Additional amenities include a children's playroom, available personal storage, dedicated bike storage, a wine cellar, 5000 square feet of landscaped roof deck space, and a 24-hour concierge and doorman.
There are currently 13 units available at 443 Greenwich. Prices start at $7 million for a two-bedroom and 2.5 bathroom unit with 2,414 square feet. The highest-priced unit is listed for, $20.5 million. This unit is a penthouse with three bedrooms, 4.5 bathrooms, and 4,968 square feet.
Located in Tribeca, 443 Greenwich is right next to two great coffee shops, as well as Dylan Prime steakhouse and cocktail lounge. Residents can easily access the 1 & 2 trains, as well as the A, C & E trains.