Air purifiers. They've been around for years, but recent events have led to a massive upsurge in their popularity. Even Governor Andrew Cuomo has now made it a rule that malls cannot reopen unless they install air filtration systems that can filter out the coronavirus. As we move through Stage 4 of the recovery, we must continue to take every precaution to ensure the health and safety of both ourselves and others. This might mean investing in an air purifier for homeowners, renters, business owners, and landlords.
But choosing one of these devices is not as straightforward as you might think. They come in many different models, versions, and sizes that dramatically affect how efficient they are. We've written this guide to help you navigate this buying process.
As the name suggests, air purifiers clean the air around you. The purification process requires a specialized filtering process that targets microscopic particles that can damage your health. While no brand can claim 100% efficiency, they can still lower the chance that you'll breathe in harmful particles. Without one, you'll be relying on nothing but your lungs to filter the air around you. Anyone with strong allergies, asthma, or a respiratory illness can tell you that this is no fun way to get sick.
Their primary purpose, but even if you don't suffer from any respiratory illnesses, having an air purifier can still dramatically improve your health. Removing up to 99% of harmful particles from the air helps take the pressure and risks off your lungs and allows you to breathe easier. Side benefits of using an air purifier include more energy, better sleep, and better health.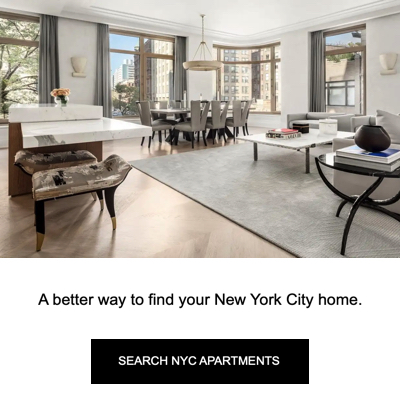 Air purifiers can combat a wide variety of harmful particles, but the question most people will be asking now is how effective they are against COVID-19? There's currently a growing body of evidence that small particles containing the virus can hang around in the air for hours. You don't have to be coughing or doing anything vigorous to exhale these particles. Just inhaling and exhaling the air around you is enough to transmit the virus to someone else in the room. The more enclosed space is, the more danger this poses.
It's still important to clean surfaces regularly and wear facemasks. But all the indications suggest that having an air purifier can also go a long way toward making indoor spaces safer for everyone. However, these machines come in a wide variety of models and types, some wildly exotic and outside the budget of most regular people.
Most experts agree that the best choice for individual buyers and small business owners is a high-efficiency particulate air filtration system or HEPA for short—the most common type of air purifier you'll see on the commercial market. According to the Environmental protection Agency (EPA), they can remove up to 99.97% of harmful particles as small as .3 microns – within the range of the coronavirus.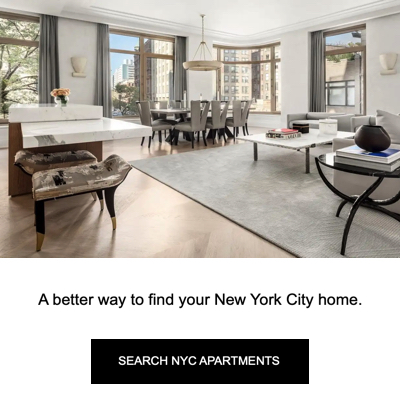 Apart from COVID-19, air purifiers can also combat a wide variety of other airborne pollutants. Air quality alone makes them a good investment. The most common of these are:
Pollen
Plant spore and fungi
Dust and dust mites
Pet dander and hair
Mold spores
Bacteria and viruses
Tobacco and wood smoke
Common household odors
Toxins from aerosol cans
Volatile Organic Compounds (VOCs) are found in paint, varnish, and cleaning supplies.
Each of these pollutants can damage a person's health, regardless of whether they have an allergy to them. The only difference is that those with allergies will notice the effects sooner. Eventually, even someone with the most robust health will have a health condition after prolonged exposure.
The Air Visual Pro enables you to monitor the air quality within your apartment or home and outside. See the video for details.
Anyone who runs a small business should seriously consider investing in an air purifier. The sight alone of one can make a big difference in assuring customers and returning staff that it's safe to enter. The same applies to property managers and landlords. Of course, we don't expect you to provide one free of charge for all your residents. But having one or two placed in the entrance lobby and staff room can go a long way toward calming nerves and ensuring everyone's safety. These devices will likely become a ubiquitous sight in residential buildings as the year continues.
Homeowners and renters are also advised to consider purchasing one. Along with acting as a shield against COVID-19, they're just an all-around good investment for protecting against more common airborne pollutants. You'll also no longer have any issues with common household odors, the air around you will feel much cleaner, and you'll find more energy during the day.
As mentioned, there's a wide variety of different types of air purifiers to select. The only class that we recommend, though, is HEPA – the gold standard in air purification. Just know that not every HEPA purifier is as good as another. The only one you should trust is any model that carries the label "True HEPA Filter." Certified to remove 99.97% of pollutants as small as .3 microns. Other purifiers are described as "HEPA-like" or "HEPA-type" and aren't nearly as efficient.
Size is another significant consideration. Air purifiers aren't one-size-fits-all machines, so you need to be sure the one you buy is the right size for the room it will be placed in. Buy a small model for use in a large lobby, and you'll soon find that it doesn't work nearly as well as you expected. Fortunately, this is easy to avoid, check the square footage rating of the device and compare it to the room you'll be placing it in. If the square footage rating is equal to or greater than the intended room size, then the right choice.
All air purifiers come in one of two versions, classic or smart. Classic versions are traditional designs that can't give you feedback on what sort of impurities it's removing. You have to trust that it works. Smart purifiers come with a dedicated mobile app that can give you all sorts of information on how well the device is performing.
You'll see this common acronym on many purifiers, but not all of them. It stands for Air Changes Per Hour, and it tells you how many times the device can recycle the air in a room each hour. For instance, a 4x rating means that the air in a room is being cleaned and recycled four times per hour.
This is another rating that you'll often see, but not always. It stands for Clean Air Delivery Rate and can be very useful when comparing two or more air purifiers against each other. An air Purifier with this rating means that this device has been independently tested to verify its effectiveness. It does this by assigning a number (anywhere from 10 to 450) to its effectiveness in removing the three most common pollutants. These pollutants are air dust, tobacco smoke, and pollen, respectively. The higher the number, the more effective it is. For example, a CADR rating of 200/220/250 means that this device has a 200 rating for dust, a 220 rating for tobacco smoke, and 250 for pollen.
Like any electrical device, air purifiers require electricity to operate. Since you'll have them running consistently, it helps to know how much energy they use before buying. Most use between 5-200 watts of power. You can save on energy costs by purchasing a model with an Energy Star rating.
You can consider a host of other features, but they don't matter much when determining how effective a purifier is. Regardless, these can be nice extras if you think you need them—for instance, a programable timer, filter replacement indicators, digital controls, or automatic air-quality sensors.
Once you have your air purifier set up, be aware that it does require regular maintenance. HEPA purifiers work through a filter that has to be routinely replaced. How often this has to be replaced will be stated in the manufacturer's guidelines. Filters can range in cost from $15 to $50 and can have a lifespan of anywhere from three months to one year.
Getting an air purifier is a considerable step toward improving the air quality of a home or business. However, there are also small steps that you can take to improve things further.
Apartments are often tightly packed, allowing for fumes to build up quickly. Cooking can release chemicals, odors, smoke, moisture, and grease that can build mold and bacteria. You can limit this by using a hood vent when you cook or by opening a window.
Bathrooms are a common source of indoor air pollution that can lead to mold and mildew build-up. Like cooking, you can limit this by installing a fan or opening a window when using the shower or tub.
When you can, try to stick to non-toxic cleaners. The chemicals found in toxic cleaning products can lead to many health problems when allowed to build up. Instead, use all-natural cleaning products.
Carpets, curtains, and other fabrics can act as huge dust magnets. Clean them as regularly as you can to keep dust from building up.
Even if you've got several air purifiers running around the clock in your building, it's still good to have your air quality tested regularly. Have a professional come over and take a sample test of the air.
If you have any mold issues or a water leak that can lead to mold, then have it repaired immediately. The longer you wait before fixing the problem, the worse the air pollution effects.