The city's skyline is littered with skyscrapers making it natural to associate it with tall buildings. The reality is quite different, however. There are many building types in New York City. While you may have your heart set on one kind of building, it is worth understanding the pros and cons of each. After all, while the city's real estate market has softened, showing flexibility can expand your options.
You can first decide whether you want to live in a small or large building. Each choice has several advantages and disadvantages, but it ultimately comes down to personal preference.
A small building lets residents know their neighbors and have a more significant say in the development's affairs. A boutique complex might also have more relaxed house rules and a more straightforward renovation process than its larger brethren.
With a larger building, you may have a more entrenched board with lots of rules and regulations. On the flip side, you might find living there is less expensive since running the building gets divided among more units. Additionally, while a small building may have similar amenities, these are often more cost-effective than a larger high-rise building.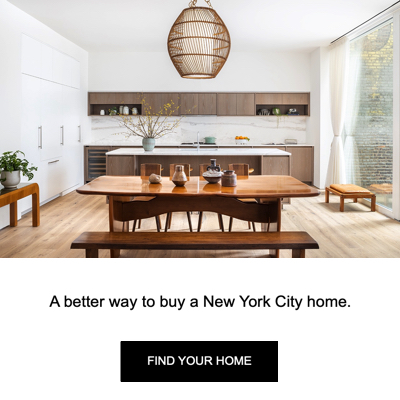 Once you have decided whether you like a large or small building, it is time to consider two common choices, a condo or a co-op unit.
When you buy a condo, you own the space inside the walls. That is, you purchase your actual apartment and have an interest in the common areas. You may prefer that condo boards of directors are generally less stringent and often have fewer rules for residents to follow. For instance, subletting your unit is much easier than if you owned a co-op, which may not even permit it. The buying process is also more straightforward, and there is no board interview, but you will also pay more for a New York City condo. You pay the common charges, which cover maintaining the building and communal areas, but you are responsible for fixing your apartment.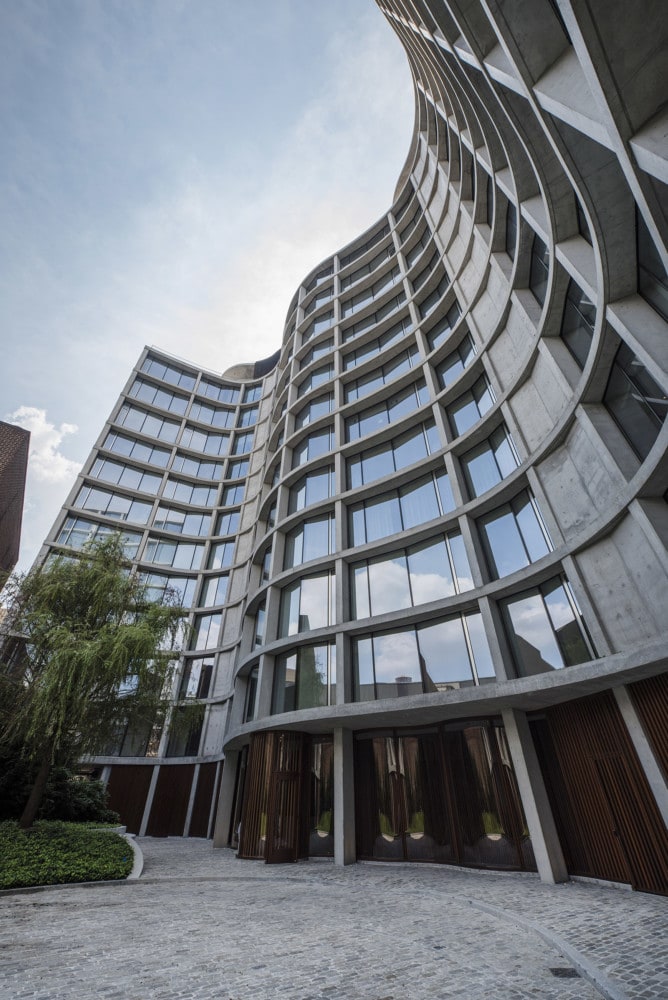 If you decide to go with a co-op unit, you do not own your apartment. Instead, you own shares in a corporation that provides you with a proprietary lease allowing you to live in your residence. New York City boards are notoriously fussy and have a lot of rules and regulations. The buying process is much lengthier, and the board expects you to provide detailed financial information, ultimately sitting for a board interview. After all that, you are not guaranteed to gain approval.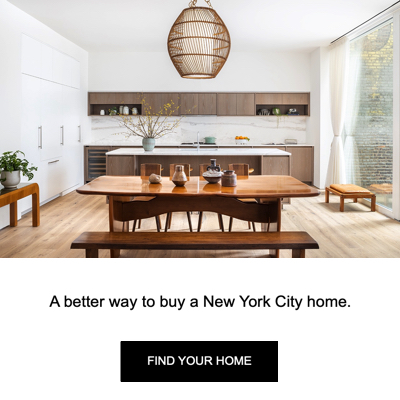 Many people like living in co-ops. Your maintenance covers many things. These include building upkeep, property taxes, utilities, and fixing items in your apartment, to name a few. There are also more co-op units in the city, making finding an apartment you like easier. A co-op's price tag is lower in NYC, too. The median co-op cost was $505,000 compared to a condo's $985,000, per the Real Estate Board of New York (REBNY).
There are still many considerations once you get to this point. New York offers an array of popular building types.
Those interested in older buildings might find pre-war construction fits the bill. Definitions may vary, but these are generally built before the end of World War II, typically starting early in the 20th century. Technically, this covers buildings constructed through 1945, but the Great Depression sharply curtailed new activity.
These are typically smaller-to-midsize buildings, and many are co-ops. The distinctive architectural details on the exterior and interior are attractive to many people. The apartments are larger, sometimes with vaulted ceilings and hardwood floors, among the many unique features.
Before you get sold on a pre-war building, remember that there are drawbacks. Built around 100 years ago, you are giving up certain modern features. These include an open floor concept, a big kitchen, a bathroom, and a master suite. Changing over is an expensive proposition in a pre-war building if you want central air conditioning and heating.
As the name suggests, this is a building that does not have an elevator. These are typically smaller buildings with up to five floors. Some smaller pre-war apartments are walk-ups.
The most significant advantages relate to economics. The prices are lower than elevator and doorman buildings, mainly if you are willing to walk up several flights of stairs. Building expenses are also reduced since there is no elevator to maintain and no door attendant. Heating is also likely cheaper since the apartments typically do not have thermostats.
There are cons to consider, too. Of course, you must trudge up flights of stairs. You might find it manageable now, but that could change in the future. Consider what happens if your situation changes or you have elderly relatives. Older buildings may also require expensive upgrades (e.g., heating and electricity).
It would be imperative to do your homework before buying it in a walk-up building. These are basic, no-frills buildings and apartments, and some are poorly constructed.
As the name suggests, these are more modern buildings and apartments. Built-in the 1950s through the 1980s, these varied architectural styles reflect the period. Hence, it isn't easy to generalize, but it is typically easier to perform construction, and the newer ones tend to have more modern conveniences.
On the flip side, the apartments may lack distinctive features and charm. Other items in pre-war apartments, such as hardwood floors, are hard to find. Still, it is not mission impossible, either.
Loft buildings were converted from industrial spaces such as factories and warehouses. High ceilings and wide-open spaces characterize these units. The latter tends to bring in a lot of natural light. A loft is worth considering if a big, open floor plan is for you.
With an open space comes a lack of privacy and distinct areas. Since there are no walls separating rooms, you will hear everything, too. If you have pop-in guests, there is no place to hide your clutter, either.
House hunters interested in a loft should know that you can only find them in specific neighborhoods. Hence, it would help if you liked living in SoHo, Tribeca, Chelsea, and Williamsburg.
A townhouse is a single-family, multi-story structure. While many think of it as connected to other buildings, there are freestanding townhouses. Townhouses and brownstones are highly desirable due to their privacy and the lower property taxes they often have.
Unlike a condo, you own the land and building. You own the entire structure outright. There is no board you have to answer to or common/maintenance charges. Since you are the owner, you can mostly do as you please (remember, zoning regulations and common courtesy still apply). When it comes to renovations, you can go ahead without waiting for board approval.
A townhouse has privacy and freedom that is hard to find in New York City. Many exude the charm that some New York City residents find desirable.
What's not to like? For starters, you will pay for these privileges. You are solely responsible for the land, building, house maintenance, upkeep, and renovations.
A brownstone is a type of townhouse with all the advantages and disadvantages. You may also find brownstones that have converted into co-ops or condos.
Constructed in the 19th century from brown sandstone, these have charm and distinctive characteristics. Like townhouses, you may find your own outdoor space, a rare find in New York City.