There is never any shortage of new things to do in NYC, but one thing that never gets old is the Flea markets. Whether you're a food lover or a fan of vintage clothing, NYC has an abundance of both indoor and open-air markets. Everything from delicious food to antiques and crafts can be found at these markets, which are popular with both savvy locals and tourists. We provide you with the ultimate guide to the best flea markets in New York City.
Spring, Summer, and Autumn are the perfect times to explore the New York City flea market scene. While some head to the beach to escape the heat, savvy New Yorkers stick around on weekends, searching the markets and street fairs for unique items at budget prices.
If you'd like to do some treasure hunting of your own, here are the best New York City flea markets that offer fabulous shopping, food, people-watching, and bargains galore.
Artists & Fleas
Artists & Fleas is open daily at Chelsea Market and on weekends only in Williamsburg. This famous indie market offers local art and design, vintage, handmade crafts, jewelry, fashion, and artisanal food vendors. Spend the afternoon mingling with independent makers, artists, and collectors as you stroll through the markets, looking for unique gifts.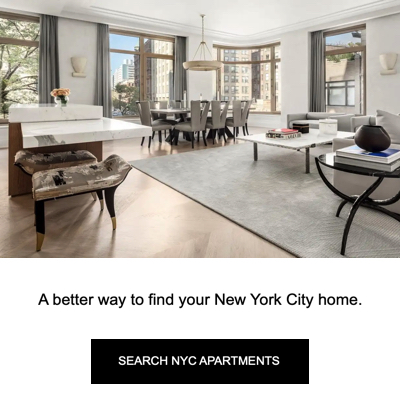 If you can't get enough Artists & Fleas, check out their new daily market in SoHo.
While you're in Brooklyn, don't miss Smorgasburg, the "largest weekly open-air food market in America" with 10,000 visitors a day. Created by the founders of The Brooklyn Flea, this culinary event is held every Saturday in Williamsburg and Sunday in Prospect Park from April to October. One hundred local and regional food vendors sell everything from spaghetti donuts to dumplings, fried chicken on a stick, to salty-sweet rolled ice cream, so you're sure to find something to satisfy your cravings. (Try the ramen burger!)
The New York Times has called it the Woodstock of eating. For the present season, you can find it every Saturday and Sunday at Industry City in Brooklyn. During the summer months, it also opens at Williamsburg and Prospect Park. Here you can see the products of almost 100 different vendors, most of which specialize in making one thing well. While you're enjoying a delicious lunch, you can gaze at the Manhattan skyline from over the East River.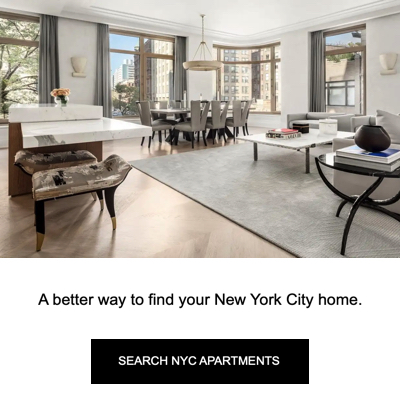 View this post on Instagram
Smorgasburg isn't the only reason for making a trip to Industrial City this season. Until the summer months arrive, you can find the Brooklyn Flea market there as well. First started in 2008, the Brooklyn Flea is the place for finding anything vintage, vintage furniture, clothing, collectibles, antiques to vinyl records to old knick-knacks, as well as local food, art and crafts, and jewelry.
This famous New York City flea market operates Saturdays and Sundays indoors at the new SoHo location (100 Avenue of the Americas) and Sundays outdoors in Dumbo (80 Pearl Street). A must-see for lovers of vintage and design, The Brooklyn Flea's Dumbo bazaar is the perfect place to browse for that one-of-a-kind piece of furniture to accent your home.
First established in 1976, this world-famous market now has over 140 regional farmers, fishers, and bakers selling their produce. Open every Monday, Wednesday, and Friday, this sprawling marketplace sees an estimated 60,000 people ramble through it every day. The variety here is some of the best in the city. With fresh fruits and vegetables, award-winning cheeses, artisan cakes, and tons more. There are also often free cooking demonstrations.
A trip to the Meatpacking District wouldn't be complete without a stop at Chelsea Market. Almost an entire city block, this former biscuit factory is now one of the best-enclosed food halls around. It sees about 6 million visitors a year, who come to enjoy its gourmet fare of every variety. No matter what your taste is, you'll find something you like here. Check out Hale & Hearty for homemade chicken soup, the Doughnuttery for three types of mini-doughnuts, and Ninth Street Expresso for the best flat white this side of Surry Hills.
View this post on Instagram
The Annex Markets draws celebrities, designers, and anyone who loves a good deal. Located on West 25th Street between Broadway and Sixth Avenue, this weekend-only market has been in Chelsea since 1976 and includes dealers from the beloved but now defunct Antique Garage. It only costs a dollar to browse 135 vendors selling vintage clothing, jewelry, antiques, art, housewares, and collectibles.
In 2003, The Annex Markets opened the Hell's Kitchen Flea Market on West 39th Street and Ninth Avenue. Every Saturday and Sunday, bargain hunters haggle for the best prices on a wide variety of goods, such as home decor, furniture, vintage apparel and accessories, books, and collectibles. Both of the Annex Markets are open year-round, and you can't beat the admission price for the Hell's Kitchen Flea Market (it's free).
View this post on Instagram
The summer in SoHo wouldn't be the same without the NoLita Market. Open every Friday, Saturday, and Sunday, from March to December, NoLita is where you can find all things handmade. Every summer, the streets are lined with New Yorkers. All of them out to buy and sell everything from T-shirts to antiques and jewelry. Almost everything you see is 100% homemade, and many vendors will even take custom orders.
View this post on Instagram
Rock fans and art lovers can't get enough of this one. Dreamt up by Brooklyn indie rock band and art collective the Bushwick hotel, you can find this "alternative mall" at The Paper Box in Bushwick. Here you can enjoy local bands playing on the stage while looking through vinyl records and browsing handmade crafts from over 40 vendors.
Neighborhood food stalls also serve pizza, burritos, coffee, and other gourmet delights. Learn more at the rock shop.NYC.
LIC Flea & Food
More shopping delights await you every weekend at the LIC Flea & Food, Queens' largest outdoor food and flea market. This water-front bazaar features over 80 vendors selling artisan food, arts, and crafts, antiques, furniture, fashion, and jewelry. There's live music, games for the kids, and special events like the Beer and Taco Takedown and the Wine & Sweets Fest. Stop by the All Queens Beer Garden and enjoy a craft beer while enjoying views of the Manhattan skyline.
Every Sunday, rain or shine, you can eat and shop your way through the Upper West Side's Grand Bazaar NYC (formerly known as the GreenFlea). This indoor/outdoor curated flea market offers antique watches, fashion and handmade jewelry, limited edition art, collectibles, furniture, and artisan food. Grand Bazaar supports the community of artists, designers, and entrepreneurs while donating all of its profits to four local public schools. With over 100 vendors and 43,000 square feet of space to explore. Your sure to find a treasure (and some bargains, too).
Are you looking for more flea market fun? Consider a day trip to one of these famous Northeast flea markets: Renninger's in Adamstown and Kutztown, Pennsylvania; Brimfield Antique Flea Market in Brimfield, Massachusetts; and the Elephant's Trunk Flea Market in New Milford, Connecticut.