There are a lot of decisions that go into any apartment search. One-bedroom or studio? Condo or co-op? Prewar or postwar? But one conclusion many buyers overlook is which floor in an apartment building best suits them? In the grand scheme of things, it might seem like an irrelevant question. I mean, isn't one floor as good as another? As it turns out, no, it is not, and depending on your priorities, one will be better than the others. So, which one is right for you, a higher floor, a middle floor, or a lower floor?
We'll be helping you figure it out today by first looking at the considerations that go into this decision.
Unless you're Jeff Bezos, you'll have to make some compromises when home hunting. Finding a home that ticks every box in your needs-and-wants list is scarce. So, instead of finding the perfect home, focus on those things that are the most important to you. Like the following:
Security should be a significant factor when looking at NYC apartments. Generally speaking, ground-floor apartments will be the most susceptible to break-ins and burglary, less of an issue for those living on higher floors. If safety is a significant concern for you, a ground-floor apartment might not be suitable.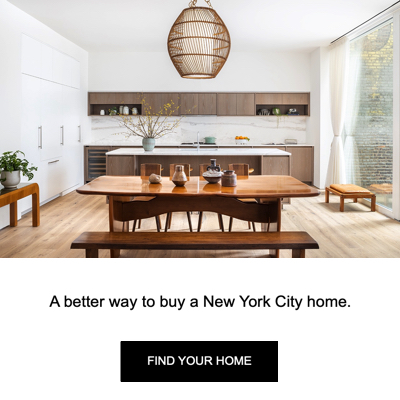 Everyone loves a room with a view, but how high (no pun intended) is this on your priority list? Ground floor apartments won't offer much, if anything, in this regard.
Do you have any disability that makes it difficult to get around? While the Americans with Disabilities Act requires equal opportunity access for all public spaces, dwelling units' compliance is not as strict. This means that while you might have no problem entering the lobby of an apartment building, reaching an apartment on a higher level might be more difficult. Of course, it depends on the building, which may or may not have full disability access.
Living on a higher floor means less noise pollution. This can be a major concern if the building is located near a busy avenue. Ground floor apartments will suffer a lot from this, not just from street traffic but also the building's entrance if your unit is located close to it.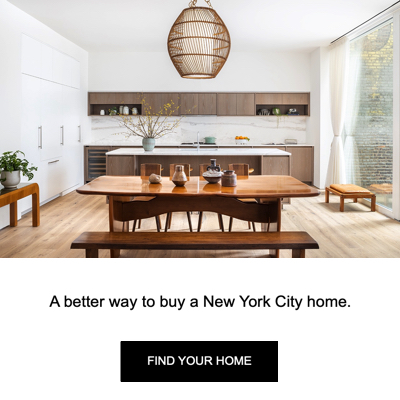 In the case of an emergency in which the entire building must be evacuated, those living on the higher floors will take longer to get out. While such incidents are infrequent, they may still be a significant consideration for you. Living on the lower floors will mean a faster and safer evacuation. This also applies to accessibility. Being on a lower floor means you can exit and enter your home much faster when you're in a hurry.
Acrophobia, a fear of heights, is very common. Even if you do like having a terrace, you may not be able to enjoy it if your phobia prevents you from stepping out. If you don't feel comfortable living on a high floor, you might be better off going with a lower floor.
Buying or renting an apartment on a higher level tends to be more expensive than at a lower level. The higher you go, the more the costs go up. This is where you might have to compromise the most.
Whether you choose to live on the top floors, middle floors, or lower floors, they all have their pros and cons.
Lower Chances of Crime – The chances of a break-in are very low on higher floors, and this is because most criminals will go for the easiest option, homes on the lower floors.
Best Views – A high floor means high views, usually the best in the building. For buyers where this is a high priority, you'll have a much better chance of getting a stunning view on a high floor.
Peace and Quiet – Living on the top floors means you are further away from noise pollution from the street below.
Less Susceptible to pests – Apartments on the top floors have a far lower chance of pest infestations. This includes not just extreme infestations like rats and termites but also more common intrusions like flying insects.
Lower Heating Costs – Hot air always rises, meaning apartments on the higher levels will have a higher internal temperature than those below. This can make a big difference in winter and save you a bit on heating costs.
More Natural Light – Being high up means you have a better chance of getting lots of natural light, which removes the need for more artificial lighting, saving you energy costs.
More Expensive – Top floor apartments cost significantly more than lower levels, which is the price of having so many desirable traits.
Higher Cost of Cooling – As hot air rises, good in winter but bad in summer. High temperatures can make a living on a high floor without adequate cooling almost unbearable. As such, your energy bills will be higher in the summer months.
Evacuation and Accessibility Can Be Difficult – In a severe emergency requiring evacuation, this will be much more hectic on a higher level. For walk-up apartments, this is a major disadvantage. It's the same with just everyday accessibility of getting in and out of your home.
More Consistent Bills – Mid-level apartments are more likely to stay at an even temperature year-round. Your heating and cooling bills will be pretty consistent and predictable.
Evacuation and Access are Less of an Issue – You're not too far from the ground level, meaning evacuation and accessibility won't be much of an issue. Walk-ups mean a bit of exercise each day but not enough to leave you exhausted.
Less Exposure to Street Noise – You'll have much less exposure to street noise than a ground-floor apartment.
Surrounded by Neighbors – You're stuck in the middle, meaning you have neighbors beside you, above you, and below you. Unless the building has very sturdy walls, there will be a fair amount of noise coming at you from all sides.
No Break-in Bills – Having consistent energy bills can also be a bit of a disadvantage, and there'll be no seasonal break where you have lower bills for a few months.
More Affordable – Apartments on the lower floors tend to be the most affordable in the building. This can be a good compromise to make up for limited views and more noise pollution.
Lower Cost of Cooling – You're going to love the summer months, which will mean lower cooling bills than your neighbors on the higher levels.
No Downstairs Neighbors – For those living on the ground floor or basement level (if there is one), you'll have the advantage of no neighbors below you. This will allow for a lot more freedom to do the things you want to do without worrying about noise complaints.
Faster Exits and More Access to Outdoor Space – Buildings with outdoor space will usually have it on the ground level. This can be a nice perk if you need a little fresh air without having to walk too far, and it also means you can easily slip in and out of the building when required.
Higher Risk of Theft and Break-Ins – While it depends on the layout of the building and their security measures, break-ins will be more likely for ground-floor apartments. This may mean investing in more private security measures than a person on a higher level would have to.
More Susceptible to Pests – Living on the lower levels means a far higher chance of a pest infestation.
Higher Heating Costs – Your energy bills will rack up in the winter months as it takes more effort to keep your home at an even temperature.
There are no easy answers here, and whatever decision you come to will be based on your preferences. Hopefully, by looking at the pros and cons here, you can already know which floor would suit you best. Be sure to talk this through with your buyer's agent so they can better understand what you're looking for in an apartment.