Strategic improvements can make a significant difference if you want to sell your home or increase its future value. By focusing on the upgrades, you can attract potential buyers and maximize your return on investment. In this article, we will explore the best home and condo improvements that can increase the value of your property in New York. From cosmetic upgrades to functional renovations, these suggestions will help you make informed decisions and create a more appealing and valuable property.
The kitchen is often considered the heart of a home, and a well-designed and updated kitchen can significantly increase its value. Depending on the extent of the renovation, hardware, and appliance package, the cost can range from $10,000 to $75,000 or more. High-quality countertops, modern appliances, and new cabinetry are significant expenses. Opt for timeless and neutral color schemes that appeal to many buyers. Add storage space or an island to enhance the kitchen's functionality. Upgrading to energy-efficient appliances adds value and reduces utility costs, which is an attractive feature for buyers.
Upgrading the bathrooms is another effective way to increase the value of your home or condo. Costs for bathroom upgrades can vary depending on the scale of the project. A moderate bathroom renovation can range from $8,000 to $20,000. Replacing fixtures, updating vanities and countertops, and improving lighting and flooring are typical expenses. Consider incorporating modern design elements and focusing on functionality. Adding features like a walk-in shower or a luxuriously deep bathtub can make the space more indulgent and appealing to potential buyers.
Energy efficiency is a growing concern for many homeowners and can significantly impact a property's value. Costs for energy-efficient improvements can vary widely depending on the scope of work. For example, installing programmable thermostats can cost around $200 to $500, while upgrading insulation and windows may range from $5,000 to $15,000 or more. Research available incentives and tax credits to help offset the costs. Energy-efficient upgrades attract environmentally conscious buyers and reduce utility costs, making your home more appealing and cost-effective in the long run.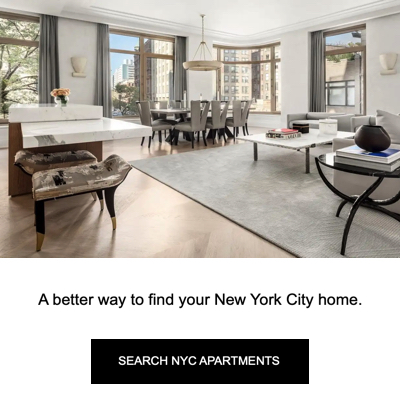 Enhancing your home's curb appeal can significantly impact its value. Costs for curb appeal enhancements can vary depending on the extent of the work. Repainting the front door can cost around $100 to $200, updating landscaping may range from $500 to $5,000 or more, and installing a new garage door can cost between $1,000 and $4,000. Consider investing in professional landscaping services and high-quality materials to create an appealing exterior. Please pay attention to the overall cleanliness and attractiveness of the property, as it sets the tone for potential buyers even before they step inside.
Creating an open floor plan can involve removing non-structural walls, which can vary in cost depending on the project's complexity. Costs for opening up the living spaces can range from $5,000 to $20,000 or more. Consult with an architect to ensure structural integrity and proper permits before making significant modifications. Opening the living spaces can enhance natural light flow, create a sense of connectivity, and make the property more appealing to buyers who value open and flexible living spaces. This modification can transform your home or condo's overall look and feel.
Creating additional living space, such as finishing a basement or converting an attic, can significantly increase the value of your property. Costs for creating extra living space will depend on the size and complexity of the project. Finishing a basement can range from $20,000 to $50,000, while converting an attic may cost between $10,000 and $30,000. Consider consulting with a contractor to assess the feasibility and estimate costs accurately. Additional living space expands your home or condo's functional square footage, offering potential buyers more possibilities and increasing its overall appeal.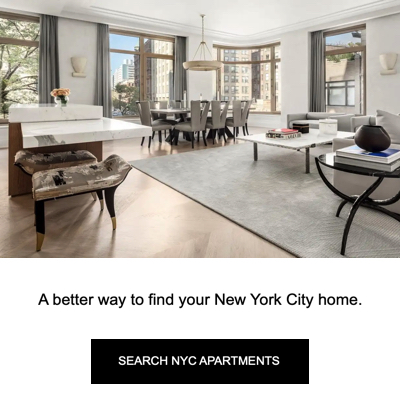 Integrating innovative home technology can make your property more attractive to potential buyers. Costs for innovative home technology will depend on the specific features and devices you choose to incorporate. Programmable thermostats can range from $100 to $300, while intelligent lighting systems may cost between $500 and $2,000 or more. Research and compare prices to find options that align with your budget and goals. Innovative home technology enhances convenience, energy efficiency, and security, appealing to tech-savvy buyers who value automation and the ability to control their homes remotely.
Updating or installing new flooring throughout your home or condo can make a remarkable difference in its value and overall aesthetic appeal. Costs for flooring will vary depending on the materials chosen. Hardwood flooring typically ranges from $8 to $14 per square foot, and tile flooring can range from $5 to $15 per square foot. We would recommend hardwood floors, especially for condos. Consider the durability and visual appeal of different flooring options within your budget. Quality flooring enhances the overall look and feel of the space, making it more appealing and attractive to buyers.
A fresh coat of paint can instantly rejuvenate your home's appearance and make it more appealing to buyers. Costs for painting will depend on the home's size and if there are base and crown moldings, doorframes, etc. Hiring professional painters may range from $3,000 to $8,000 or more, depending on the number of rooms and level of detail. Consider the cost of paint and supplies if you plan to tackle the project yourself. Opt for neutral colors that create a blank canvas, allowing potential buyers to visualize their style and décor.
Storage space can be enhanced through various options, including built-in shelving, walk-in closets, or other storage solutions. Costs for storage solutions will vary depending on the project's materials, design complexity, and size. Custom closet systems can range from $1,500 to $5,000 or more, while adding extra cabinets may cost between $2,000 and $5,000. Assess your storage needs and budget to determine the best approach. Sufficient storage enhances organization and functionality, providing an attractive feature that buyers appreciate for keeping their belongings organized.
By implementing strategic improvements, you can increase your home's or condo's value and make it more appealing to potential buyers. Consider the costs associated with each recommendation, such as kitchen renovations, bathroom upgrades, energy-efficient improvements, curb appeal enhancements, open floor plans, innovative home technology, additional living space, quality flooring, fresh paint, and storage solutions—research local contractors, suppliers, and professionals to obtain accurate cost estimates and ensure quality work. With careful planning and execution, you can maximize your home's or condo's value and attract eager buyers. If renovating a condo, you will likely submit an alteration agreement to the board for approval.