Buying a home for the first time can seem daunting for anyone. Buying a home for the first time in New York City can present its own unique set of challenges. For families tired of throwing money away on rent and wanting to put their roots down in NYC. Home buying can be a crazy mix of exciting and terrifying. Becoming a first-time homeowner in NYC does not have to be a far-fetched dream; for people without an extremely high-paying job. Many believe that they must live upstate and commute to their metropolitan career. There are plenty of affordable homes; for the first-time buyer who has not been given a gift of a down payment or inherited property from family.
The more space you are willing to put between your home and mid-town Manhattan, the more likely you will find a home within your budget. Here are the best places for a first-time buyer to consider when starting your search.
Manhattan is pricier than ever, and there seem to be few real "steals" left in the most desirable sections of the city. Buying an apartment below 125th Street generally takes a lot of upfront cash these days, considering down payments and closing costs; One area of the city that seems to have sprung back to life is the lower east side. As recently as the 1990s, the Lower East Side was known as home to some of the city's best kosher and Chinese restaurants, but little else that would attract home buyers.
The neighborhood suffered through high crime and stagnating growth through the eighties and nineties but recently became the epicenter of a downtown renaissance. Its proximity to SoHo, Little Italy, the Village, Gramercy Park, and the Financial District have given the lower east side a much-needed breath of fresh air.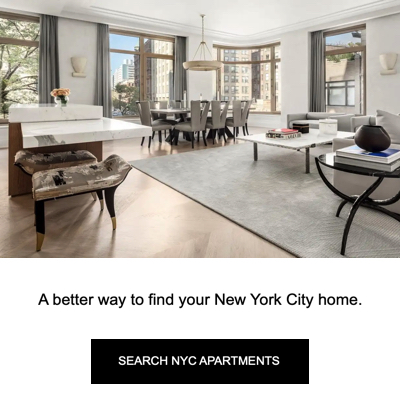 The Lower East Side, which typically refers to the portion of the city below Houston Street and east of Broadway, has recently been up-zoned and now has several new condo and co-op projects underway. On top of the new buildings in the works, the area has an upscale boutique hotel on Rivington Street and a similar style hotel on Orchard Street. On the weekend, the streets are alive with people going out to trendy restaurants, bars, lounges, and fashionable boutiques.
At the northern tip of Manhattan, you'll find Inwood. This area is perfect for those who don't want a quick commute but instead value a larger space. Getting to Midtown is a bit of a hike, but the neighborhood has access to the one and A subway lines. One-bedroom co-ops are affordable here, and you'll gain the views of the Harlem River and sprawling Inwood Park. Take time out to de-stress at La Marina that sits along the waterfront and encompasses 75,000 feet.
If being close to the hustle and bustle of Downtown Manhattan is a requirement for your first NYC home, Yorkville could be for you. If you're not worried about space, you can find affordable studio co-ops here. Located near highly ranked schools and a short walk to subway stops, Yorkville puts first-time homebuyers close to the city's excitement without paying Manhattan prices. Families love Yorkville because of kid-friendly restaurants, family activities, playgrounds, and excellent schools. With large dog parks and plenty of open green spaces for family picnics, Yorkville makes sense for couples and small families. The median sales price in Yorkville is $1.047M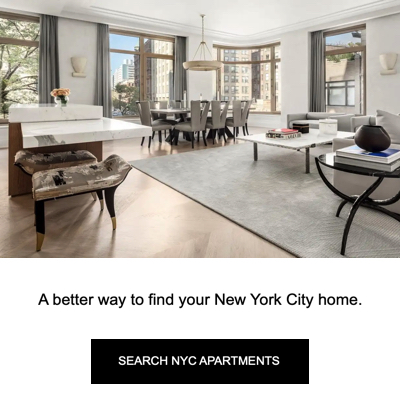 Popular with young adults and college grads, this trendy area is perfect for the millennial first-time tome buyer. With 19th century brownstones and stunning high rises, the options in Murray Hill are endless. Most residences in Murray Hill are within walking distance of Midtown and allow easy access to Grand Central to the north. While this area isn't famous for its affordability, you can find some impressive studios for under $400,000.
One of the hottest spots for first-time homebuyers is Greenpoint in Brooklyn. One of Greenpoint's coolest things is that it looks like an old-school industrial city but feels like an artist's creative space. Many of the restaurants and shops in Greenpoint have been around for decades, and multi-generations of families call this enclave home. Quiet streets stretch out to the water, and the nightlife is a unique mix of family-owned bars and speakeasies. There are classic brownstones and luxury condos on Huron and Franklin Street when it comes to real estate. Head towards McCarren Park for more traditional (and affordable) row homes. This is an excellent area for first-time homebuyers because it's a deep-rooted sense of community, affordability, and accessibility to the water. The median sales price here is $987,800.
Locals love Bushwick because of it's laid back hipster feel. It's known for its ultra-cool music scene, great food, and old warehouses-turned-into-art-galleries. Bushwick attracts a more artsy crowd, which is evident by the stunning graffiti throughout the city; pop up art galleries, and sidewalk musicians. Colorful apartment buildings are tucked away off of tree-lined streets, all within walking distance of shops, restaurants, and mom-and-pop businesses that have been there forever. A magnet for NYC transplants, the scruffy feel of Bushwick is part of its personality. It's a no-frills kind of neighborhood but offers affordable studios and apartments that make it a hot spot for first-time homebuyers. The median sales price in this area is $857,500.
Bay Ridge is not only home to affordable condos, one-bedroom, and studio co-ops. It's an area that has plenty to offer aesthetically. You'll gain views of tree-lined streets, lush parks, and low-rise architecture. This neighborhood is up and coming with plenty of locally owned bars and restaurants. Hop on the R train for a 30-minute ride into Midtown.
Just south of Bay Ridge, you'll find even more affordable Sheepshead Bay. Because of its distance away from Midtown with a much longer ride that starts at the end of the B/Q line, homes' prices are quite affordable for the first-time homebuyer. Apartments have been found to start around $85,000, which is a real bargain in the City. Here you'll find many condos and one-bedrooms as well as co-ops.
If it's the diversity you're after, Jackson Heights is for you. Located in north-central Queens, this neighborhood offers a wide variety of architectural styles and real estate options. There are brick co-ops, studio condo units, and three-level semi-detached homes with character and personality. There are many beautiful public parks nearby, and a stroll through some of the international boutiques is a must-do as a local here. The median sales price in Jackson Heights is $335,000.
In Queens, Forest Hills is the ideal area for those looking for larger two-bedroom units. The neighborhood also hosts a fair amount of economical one-bedroom and studio apartments. The larger units display the character of homes that have been preserved from the pre-war era. Savor interior designs that reflect a time when considerable attention was paid to detail. In Forest Hills, the first-time buyer will be surrounded by freestanding houses within a serene, suburban atmosphere.
Known for its cozy one-bedroom and studio apartments, Forest Hills is perfect for people who work in the city's concrete jungle and want to come home to something more peaceful and green. Locals of Forest Hills say that they love the proximity to Rego Park and Kew Gardens. Austin Street is a favorite place for shopping and dining; Forest Hills stadium hosts concerts and events throughout the year. The median sales price for homes in this area is $382,500.
Riverdale has been consistently leading the five boroughs when it comes to the highest amount of homes compatible with those who are buying for the first time. While Riverdale has expensive suburban homes, plenty of condos, studios, and co-op one-bedrooms on the market that is priced ideally for a first-time buyer. This neighborhood is excellent for those who are looking for a quiet, suburban environment.
A quick search for the best homes for first-time buyers will bring up Riverdale every time. Homes here were built in the '50s and '60s, giving the entire area a subtle vintage vibe. Here you'll find 700 square foot homes with decent closet spaces and gallery-style kitchens. In some homes, you'll find architectural and design elements from long ago, like sunken living rooms and classic detailing that screams 1920's NYC.
Riverdale puts first-time homebuyers in a quiet, charming enclave of the city while still only being an hour from Manhattan. Locals love Tin Marin for authentic Spanish food and stop for coffee and conversation at The Café at Wave Hill. The median sales price here is $250,000.