The iconic brownstone rowhouses occupy a special place in the New York psyche. Like the Brooklyn Bridge, yellow cabs, and $1 pizza, they've come to define the classic image of New York. They're also expensive and can stir teeth-baring jealousy in everyone who wants one. You can find thousands of these structures on streets all over the five boroughs. All of them stacked up like glistening expensive pancakes. With their regal banisters and elegant doorways, these stately homes are upward mobility symbols for many New Yorkers. But how did they first come about? What about this innocuous chocolate-colored stone makes it so ubiquitous and desired in the city? Let's jump into a little bit of NYC history and find out.
Let's get one thing out of the way first. Only a small part of brownstone townhouses are made of brownstone. Most of the structure is brick, with the outward façade made of brownstone. Despite brownstone homes giving off an idea of permanence, they're anything but. The material is very soft and liable to crack and crumble over time, especially in NYC's weather. But this softness makes it easy to cut and work with, which is why it became so popular. The rock is a type of sandstone that is pink when first cut. Eventually, though, it deepens into its classic brown hue once exposed to the air.
Almost all of NYC's brownstones got their material from the same place, the Portland Brownstone Quarry, formally located in Portland, Connecticut. Some of it also came from a quarry in New Jersey, but most came from Portland because of the ease of transport down the Connecticut River. The Portland quarry remained in operation until the 1940s when it was closed due to extreme flooding. It reopened on a limited scale in the 1990s, only to be closed for good in 2012 (more on that below).
The material first became fashionable in the 1840s for row house facades. Its popularity was due to the rise of Romantic Classicism, which glorified picturesque nature. At this time, industrialization and urbanization were increasing rapidly. This art movement responded to that, with the brownstone's organic hues recalling the power and beauty of the wild. It was also reasonably affordable, much more than limestone, granite, or marble at the time. Steam-powered machinery enabled workers to carve and trim much faster than before, making it affordable enough for middle-class residences, not just the super-rich. For a small investment, homeowners could have a beautiful six-inch brownstone façade, complete with a rising staircase, stoop, and whatever carved accouterments they desired.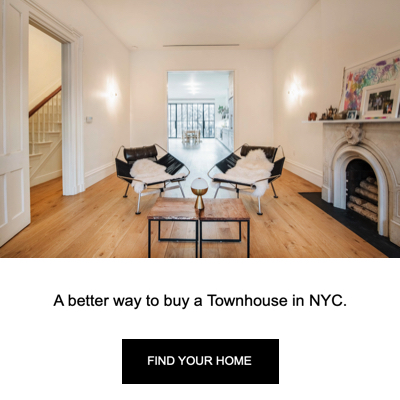 Another reason for its popularity is that brownstone could be laid in long sheets with almost invisible seams. This created a unified visual effect, which developers sought in these new row houses. Brick-front row houses were far less visually appealing with their stark white motor lines between each brick.
Yet, for all its popularity from the 1840s to the 1890s, the material was a problem right from the start. The rough NYC weather took its toll on the soft cloth, and expensive maintenance was required (and is still required) every few years. Despite all that, it didn't go out of fashion until the Portland quarry flooded in the 1940s, stopping all brownstones.
So if brownstones became popular because they were cheap, why are they so expensive now? The answer is one word: scarcity. As mentioned above, the Portland quarry was closed for good in 2012 after 300 years of use. Even when reopened, it only operated on a small scale as the quarry was still flooded. Once announced that the quarry would close for good, stone fabricators began scrambling for as much of it as they could find. Although the brown sandstone is still quarried in a few places worldwide – Britain, China, and Utah – experts say nothing like the stone from the Portland quarry.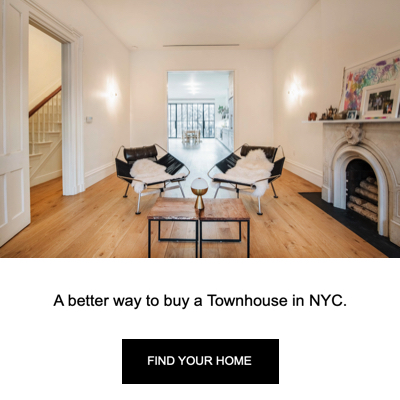 It's not just that the material is now scarce. The style itself has gone out of fashion. Many so-called brownstones are a pseudotype with the first coating of brown stucco or, even worse, paint. Only a few New York areas have a good variety, with the Upper West Side, Fort Greene, Park Slope, and Carroll Gardens being the most authentic and picturesque. As it's impossible to build more, the demand has exceeded supply, which is why they are now so expensive.
Despite being costly and requiring regular maintenance, brownstones remain much sought after. They have numerous advantages compared to apartments and provide you with little privacy in an otherwise crowded city.