There is no better time to buy than in a buyer's market, and New York City is one now. The pandemic slowdown created a massive glut of Manhattan properties in many price ranges. Although prices haven't fallen as dramatically as some have stated, buyers now have more flexibility to negotiate more favorable contracts. But even in a buyer's market, you'll still need the trusted advice and guidance of a buyer's agent if you want the best deal possible. Here we outline why having a buyer's agent can be helpful and how you can work with them to ensure you land that New York home you've always dreamed of.
In short, yes. Even though you mightn't have much trouble finding available listings, a buyer's agent's services include more than just home hunting. To give you an idea, here's a sneak peek at just some of the benefits you can get from hiring a professional buyer's agent.
With so many homes on the market now, you'll never find the time to evaluate all of them on your own. By hiring an agent, they'll be able to quickly eliminate all those listings that don't match your needs, wants, or budget or are not worthy of buying. This way, you can continue to focus on your work and personal life while leaving all the footwork to them.
When an agent represents the seller, their job will be to use every trick in the book to sell and get you to buy the home for the highest price possible. There's nothing wrong with this; they're only doing what they're hired to do. Having your agent helps tip the balance back in your favor by giving you someone on your side. A buyer's agent can provide a more realistic picture of the home, the neighborhood, and what you should pay.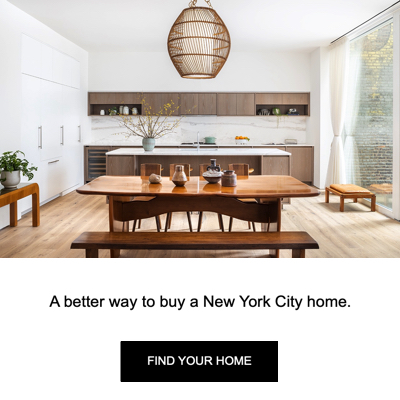 Every real estate transaction requires help from other professionals that work in the industry. You'll need a real estate attorney to conduct due diligence and arrange the closing, a home inspector to ensure the property is sound and has no issues, a contractor if any repairs or alterations are needed, and a favorable mortgage broker to your circumstances. When required, a buyer's agent will have a calling list of all these people.
Not every property is sold through a public listing on an MLS site. Some, known as pocket listings, are sold privately through the listing agent's personal contacts. Having a buyer's agent means you can tap into this hidden market and find properties you could never have on your own.
Most of all, a buyer's agent makes everything so much easier. Some deals can go off without a hitch, but they can often hit a snag that sees the deal take months to close or fall apart entirely. Buyer's agents provide more than just helpful advice; they serve as a guide to ensure you get the home you want for a fair price and promptly.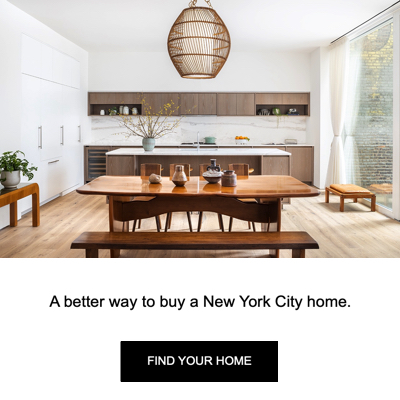 Now, it is worth mentioning that this does come at a price. Although you won't have to pay for their services out of your pocket, you will still pay a commission from the sale proceeds. Ordinarily, this is about 2-3% of the sales price and will be factored in by the seller when determining their asking price. The total commission typically paid in New York City is 4-6%; at closing, the commission is co-brokered and divided 50/50 between the listing agent's and buyer's brokerage.
You must decide if this price is worth it; however, the listing agent would still collect the 4-6% commission by forgoing a buyer's agent. Since you are indirectly paying, it would be prudent to have someone in your corner. By not hiring an agent, you could quickly pay more than you would have. Not to mention what you stand to miss out on by not having someone who can negotiate for more favorable terms in the purchase contract. As you'll soon see, that's where the real savings will be made in a buyer's market.
Let's get one thing straight. Real estate agents are not miracle workers; they do not have a crystal ball that allows them to see the future. They are professionals, and while they will do everything they can for you, they'll have a much easier time doing that if you can do the same for yourself. Here's a rundown on working more efficiently with an agent and getting the most out of them.
Ideally, you should be selecting an agent before looking at any properties. The sellers will have their listing agent representing their interests, so it's important that you also have representation from the beginning. Ask friends and family for referrals, make some phone calls, and arrange for a meeting with those you like. It would help if you asked them for references or testimonials from past clients right off the bat. If your agent can't provide any, then they are either very green or terrible at their job. Ask about their last three transactions, their schedule, and whether they work full-time or not.
Have all your questions prepared beforehand and note whether they also ask you questions. These questions should be about your finances, plans for the future, what you're looking for in a home, and your motivations for buying. Be completely honest, and don't hold anything back. Few people like having to share their financials with someone they've just met, but it's unavoidable in this situation. A good agent will ask you tough questions and try to get to the bottom of what you're looking for, what you can afford, and why you want it. You may have to set up meetings with several different agents before finding the right one, but you'll be glad you did once you do.
With your agent now chosen, here's what you can do to ensure you get the most value out of them and maintain a good relationship.
Things always move more smoothly when you're on the same page as your agent. Take some time to read articles and watch videos to familiarize yourself with the road ahead. A simplified process goes like this: home search – comparable market analysis– initial offer – negotiations – accepted offer – due diligence – home inspection and appraisal – mortgage approval – closing day. Your agent can handle the smaller details and legal jargon. Ensure you get a good sense of the bigger picture and the steps involved.
Time is a valuable commodity for agents, so do your best to keep track of any appointments you have with yours. If you're ever stuck in traffic and can't make it to a meeting on time, call ahead to let them know you'll be late. It's just good etiquette and will go a long way towards maintaining mutual respect between you and your agent. It's probably a good idea to work with your agent to develop a schedule for meetings and viewings that suit both of your timetables.
The average buyer looks at 5-10 properties before finding the one they're happy with. Remain patient and know the right questions to ask your agent about each property they show you. You may disagree with some of what they say, but remember, they do this for a living and are getting paid for it. Get your money's worth and listen to what they're saying. They know much more about this business than you do, and you should be looking for a new agent if they don't.
What is the asking price, how much do you think it's worth, and what do comparable properties in the neighborhood go for?
Who are the sellers, why are they selling, how motivated are they, and how would they be open to negotiating?
Can you foresee any problem with securing financing? Is the property in a flood zone? What are the property taxes?
Is the property in a historic district, an HOA, or anything else that could restrict your use of it?
What are the appreciation rates for this neighborhood? What is the foreclosure rate? Do you see this home as a good long-term investment?
Questions are good but try not to burn your agent out by asking them things they likely have no idea about. For instance, has anyone died here, what plants are those, when does the nearest library close, and is the city planning any new construction in the area? Subjective questions like this serve no purpose when you don't know yet to make an offer. They'll also wear your agent down if you ask them about every property and lead to you burning through many good agents.
Also, there are some questions from a legal standpoint your agent cannot answer. For instance, the Fair Housing Act makes it illegal for your agent to answer any demographics and ethnic makeup questions. However, they can point you in the right direction of sources that will allow you to find out for yourself.
Open houses can be a lot of fun but remember to follow proper etiquette. If you're going without your agent, tell them ahead of time, some may not want you to go without them. Once there, remember to wipe your feet at the door and sign your name and agent's name into the register book. Tell them you're already represented if you go alone and the listing agent is there. They can leave you alone to view the home while talking with buyers who aren't represented. Refrain from going through the owner's personal belongings and keep any unflattering thoughts about their choice of décor to yourself until you're safely out the door.
In a buyer's market, this is where the real savings are made. Ask your agent about what contingencies and extras you might be able to get out of the deal. This is where it helps to know a bit about the sellers and their situation. For instance, if they're selling because they're moving across the country, then you might be able to negotiate for furniture. If the seller works in construction, they may be willing to agree to a laundry list of fixes. At the very least, you should ask for an inspection and appraisal contingency.
No one likes paperwork, but it is an inescapable part of any home transaction and of vital importance. Ask your agent to provide anything you need to sign ahead of time. Read and then review it with your agent to ensure you understand what you agree to. You may also want to consult a real estate attorney if necessary.
If the home is part of an HOA, ask for copies of the books, six months of board minutes, and the bylaws. It really can't be stressed enough how important this is. If there's a major repair coming up, check that they have sufficient cash reserves to match the repair schedule. If the reserves don't match up, you can expect a big assessment in the future. There should also be an engineering report showing most items' lifespans. Have a CPA review all of this if you have any doubts.
Another thing to ask for might be the last six months of minutes from the city council/commission. This will tell you what's happening in the neighborhood and what changes it may undergo in the coming years. This matters because if you plan to redo the streets over the next five years, you need to know about it.
This is so important that it bears repeating, GET TITLE INSURANCE. It will save you from having to fork over tens of thousands of dollars if it's found that the property was transferred without paying lien money to the government.
There's always a bit of a shock when these are examined at the closing table. On average, closing costs can run into the $10,000 range or more for a financed deal. In NYC, buyers can expect to pay 2-4% of the purchase price in closing costs. This can go up to 3-4% if the property is over $1 million or a condo. These closing costs include title insurance, property taxes, recording fees, and escrow. In a buyer's market, you may be able to get the seller to pay some of them. Talk to your agent and see which of these might be negotiable.
It's no secret that buying a home can be a bit of a rollercoaster. Fortunately, it becomes easier when you've got a buyer's agent. These trained professionals and there to provide a service and consider the sales price covers their costs make little sense to do without them.
You can take the first steps towards working with one right now by contacting Elika Real Estate. As an exclusive buyer's brokerage, you'll know you're getting only the best service when you contact us.