A buyer's market is when oversupply lacks demand, giving buyers a definite advantage over sellers in price negotiations. For prospective buyers in New York City, now is one of the best times to buy in recent history. Housing inventory is at a seven-year high and looks set to reach new records in October as sellers come off the summer slowdown.
As units have begun to pile up, sellers and developers have ramped up discounts and incentives to entice buyers. All this presents a perfect opportunity for new buyers. If you want to take full advantage of the situation, here's how to make the most of a buyer's market.
How the housing market looks across the city will differ from how it seems on a macro level. If you know what neighborhood you wish to make a home in, start researching it to see how things look in a local story. For example, one block could be a buyer's market thanks to a glut of available price-reduced properties. At the same time, another could be more competitive due to a better school district or architecture and greater sunlight. The better you know about the hyperlocal market, your position in negotiations is greater.
Talk with your buyer's agent about the borough and specific neighborhood(s) or street(s) of interest. They can give you a host of information that will tell you whether it's a buyer's market or not. Keep a lookout for these factors: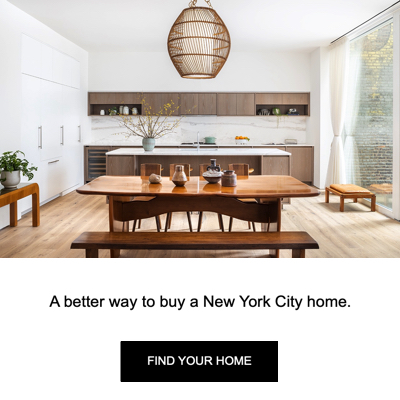 You can afford to take your time if there are many available properties for sale. Compare this with the housing inventory for the past year to see how it has changed.
As you look at the properties on offer, note how their prices have changed. If property prices have stagnated or gone down, then that's a good indication you're in a buyer's market and will have leverage in negotiations.
How long have the properties in your area(s) been listed? Those that have languished on it beyond the average days on the market are more likely to accept lower offers. This is because the sellers need to compete with new properties coming onto the market.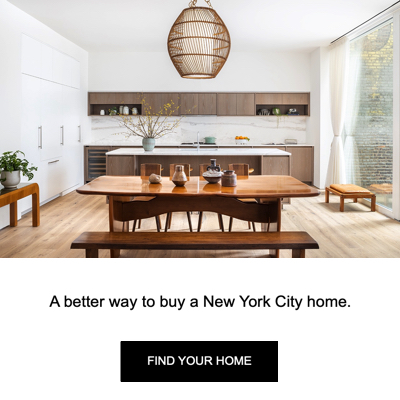 Make sure your real estate buyer's agent shows you the listing prices for homes and what they're closing for. Finding multiple comparable properties sold or closed for below market value tells you the market is suitable for buyers.
In a buyer's market, sellers have a lot at stake. The last thing they want to do is enter into a deal with someone that can't follow through. They're already unhappy about having to lower their asking price, and If there's a mortgage contingency, they'll feel even less sure of accepting a low-ball offer.
You can make them more willing to accept a lower offer if you can show them straight away that you're in a position to close the deal. Getting pre-approved for a mortgage is the best way to do this. Just don't confuse this with mortgage pre-qualification, which is just a lender's speculation of the loan amount you will be pre-approved to receive.
Unlike the uncertainty of a financed buyer, if you have the means of paying cash for a property, you will always have the upper hand, aside from a co-op. Make sure to play it right; many cash buyers believe they are the only cash buyers, which is far from the case in New York City.
Many cash buyers also play hardball, and yes, this strategy can and does work, but more often than not, people would prefer to deal with people they like. A co-op is not always about money but a combination of likability and financial discipline.
If submitting a cash offer, you can afford to submit a lower offer than a financed buyer, but don't overdo it. If you are a shark looking to feed, you'll eventually find a fish to eat. But a balanced approach is the best method if you would like a particular home.
A smart buyer shouldn't just focus on price; other advantages you can gain in a buyer's market. For example, a seller whose property has been on the market for some time will be more willing to accept an offer that's more in the buyer's favor if it means securing a deal.
For instance, make an offer contingent upon the property appraising at a specific contract price. Ask for a reasonable period to conduct due diligence and home inspection. Perhaps ask the sellers to pay some of the closing costs. Play up your ability to negotiate, and you could come away with something other than a reduced price.
A great New York City apartment in a great building in a great location is a great place to start, but remember that not all apartments in a particular building would be worth buying. Just because something is cheap does not guarantee it is a great deal. Bad real estate is never worth buying, no matter the cost or lack thereof. Value is not always about spending less but more about what you get for the dollar.