Declaring bankruptcy can be scary, but if you're overloaded with debt and can't keep up with payments, it may be your only option. Doing so can reduce or eliminate your debts while keeping those pesky debt collectors at bay. However, doing so can leave a black stain on your credit report that will hamper your ability to borrow in the future. Fortunately, nothing is written in stone, and bankruptcy is no different. It is possible to regain financial normalcy and buy a home if the proper steps are taken. Here we cover precisely what those steps are and how long you need to wait.
No matter how you cut it, there will be a time you'll have to pass through before you can apply for a new loan. How long this takes will depend on the type of bankruptcy you filed for and the type of loan you want.
Chapter 7, bankruptcy means having to wait a minimum of four years after a court dismisses or discharges your case before you can apply for a conventional loan. This most common type of bankruptcy wipes away all of your debts. Unfortunately, it's also the one that does the most damage to your credit report.
However, you can reduce this waiting period if you choose a government-backed mortgage loan. Those who can get a USDA loan only have to wait three years. As for FDA or VA loans, the waiting period is only two years. Remember that the time is counted from when a judge dismissed or discharged your bankruptcy, not when you filed for it.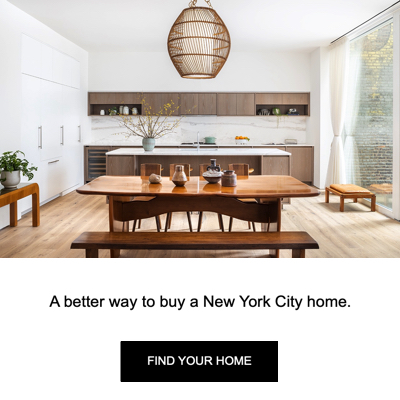 This is less serious than a Chapter 7 bankruptcy, but it will still leave a mark. Under this filing, your debts will be reorganized, and you will agree to make scheduled payments to your creditors. Your assets will remain intact, and your credit report won't take that hard of a hit. But there will still be a waiting period, the exact length of which will depend on how the court chooses to handle your case.
If the judge dismisses your bankruptcy, the waiting period is four years from your dismissal date before you can apply for a conventional loan. If your case is discharged, the waiting period is four years from your filed date and two years from your dismissal date.
For an FHA or VA loan, you require the court to dismiss or discharge your case before you can apply. The waiting period is one year for USDA loans, regardless of whether you get a dismissal or discharge. As with a Chapter 7 bankruptcy, choosing a government-backed mortgage loan can reduce the period.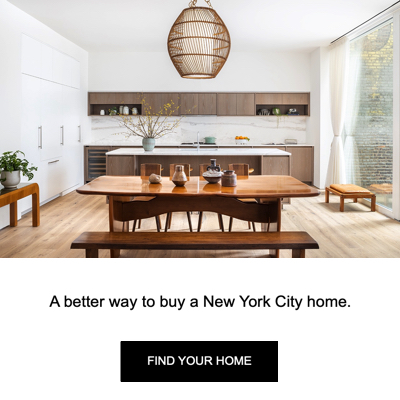 The good news is that you can apply for any mortgage program you wish once the waiting period is up. Filing for bankruptcy does not exclude you from any loan programs. That said, some programs will be easier to apply for than others. Unless you're a veteran and can apply for a VA loan, your best option is an FHA loan. The waiting period is less than other types of loans, and, in the case of a Chapter 13 bankruptcy, there is no waiting period after a court has dismissed or discharged your case. If that doesn't convince you, then the looser lending requirements of an FHA loan definitely will.
Whether your case was dismissed or discharged, there will be consequences for your credit report. A Chapter 7 bankruptcy will stay on your report for ten years, while a Chapter 13 will last for around seven years. Both will hurt your credit score and make it difficult to regain your pre-bankruptcy score. With an FHA loan, getting approved with a score of 580 and a down payment of only 3.5% is possible. Anyone with a credit score of less than 580 still has a chance if able to put down at least 10% of the down payment.
Now that we've established it is possible to get a mortgage after bankruptcy, let's look at the steps you must follow to make that happen.
As long as the bankruptcy lasts on your credit report, your score will suffer. Fortunately, so long as you meet the minimum requirements of the loan program, you should be fine. It'll just mean having to do some extra work to get your score back in shape. Here are a few basic steps you can take to make that happen.
Rebuild Your Credit – Once your bankruptcy case is cleared, your old accounts will be removed from your credit report. Now it's time to start rebuilding it responsibly. Start by getting yourself a secured credit card. With this, you put down a deposit that becomes your line of credit. Then it's just a case of making payments with your card and paying it off on time each month.
Pay Down Your Debt – You need to show creditors that you're serious about being more responsible with your finances. Prove this by paying down any outstanding debts after your bankruptcy closes. With lower debt comes a higher credit score.
Pay All Your Bills on Time – The easiest and most efficient way to rebuild your credit is to make all your monthly payments on time. Most loan and credit card companies have this feature. If this is hard for you to stay on top of, it might be worth signing up for autopay.
Your credit score will take some time to rebuild. Once you've got it to an acceptable level and your waiting period is up, you can finally start looking for a home. When it comes time to apply for a mortgage, make sure all your paperwork is in order and that you include a letter of explanation. Your bankruptcy will be a red flag for the lender, so they'll need some assurances that you won't fall into delinquency.
A letter of explanation is simply a short letter that provides more details about your bankruptcy and why you had to file for it. It should detail your financial circumstances leading up to the filing and how it has changed. You should also explain your steps to protect yourself against repeat bankruptcy. Example: A solid debt payment plan and an emergency fund. This letter isn't required and won't make a difference if your numbers aren't solid. But if they are, then it could be the last bit of assurance your lender needs to believe in your case. Include this letter with your mortgage application when you apply for pre-approval.
Sellers can get skittish, too, especially if they know about your bankruptcy. To help put their minds at ease, you should apply for mortgage pre-approval and include it in any offer you make. This tells a seller that securing financing won't be a problem for you. It also tells you your budget so you can narrow your search.
Don't confuse this with prequalification, a far weaker guarantee of your ability to secure financing. Ask for pre-approval and make sure you have all your paperwork in order before you do. The basis of which is:
W-2's
Bank statements
Most recent paystubs
With your pre-approval application now submitted, the rest is in your lender's hands. If everything checks out, your lender will send you a pre-approval letter, and you can finally start home hunting. However, don't be surprised if they contact you to ask for more documentation or answer some questions. Answer any questions they have honestly and provide extra documentation if needed. This is entirely normal after a major event like bankruptcy.
Climbing back from bankruptcy can be a tough road to walk, but it's perfectly doable. It will, however, take some patience and a healthy dose of financial responsibility. Depending on what kind of bankruptcy your file for and whether it's dismissed or discharged, you're looking at a waiting time of anywhere from zero to four years before you can apply for a new loan. Use that time to recover your credit, learn better financial responsibility, and perhaps heal your bruised ego. Bankruptcies happen to the best of us, and they needn't be the end of the world. Don't let yours be the end for you.