The home buying process involves many 'do-or-die' moments, and for those buying with the help of a mortgage, one of the biggest will be the home appraisal. This is when your bank or lender sends a trained professional; to evaluate the property to determine the current market value. A low appraisal can spell trouble for a buyer and usually delay the transaction as they try to renegotiate the sales price. It might mean reducing their asking price or losing the deal altogether for sellers. Fortunately, there is another option. Since home appraisals are not an exact science, it is possible to have them reevaluated.
Below, we've covered everything you need to know about challenging a low appraisal. Of course, there's no guarantee you'll succeed, but if you genuinely believe you have a case, it's always worth a shot.
A home appraisal is an unbiased evaluation of a home's current market value. They're almost always used in any purchase-and-sale transaction and assure lenders that the homebuyer is not borrowing more than the property is worth. This is important because if the borrower is on their loan, the bank will seize the home as collateral and resell it to recover the loan amount. That will be hard if the home is worth less than the remaining loan balance, so lenders are strict about adequately appraising each home.
A home appraisal at or above the contract price will be good for buyers. It means that, barring any other difficulties, the sale can proceed as planned. However, a low appraisal will mean a delay that could jeopardize the transaction. Buyers do at least have an advantage here to use the low appraisal to renegotiate for a lower selling price. Just be aware that this can backfire in a seller's market and lead to the deal falling apart. It's undoubtedly in every seller's interest to get a high valuation, and worth the effort of getting a second opinion if you believe the first one was inaccurate.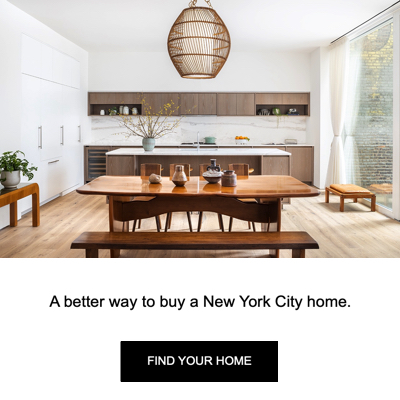 Most home appraisals cost several hundred dollars and typically fall on the borrower to pay. The appraiser must be fully accredited per their state's laws and be utterly impartial with no direct or indirect interest in the transaction. When appraising a property, the home's sales price is not used as a factor in the evaluation. Instead, they use a complex combination of data points, including the location, square footage, current market trends, amenities, comparable sales, etc.
One of the main reasons for a low appraisal is that the home is poorly maintained. While it is true that a shoddy appearance should not impact how much a home is worth, it invariably does. Appraisers must use their judgment in evaluating each property, and they can't help it if a weak first impression affects that judgment. Another cause for low appraisals is market factors. A slow market with many sellers and few buyers can lead to a price drop affecting market comps. If there are few comparable sales, that can also make the appraiser's job more difficult.
Appraisers are only human and can make mistakes. If you believe the appraisal is off by a significant amount, then you can challenge their judgment by doing the following: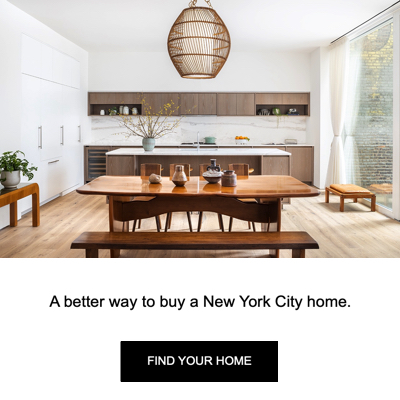 Double Check their Figures – Every home appraisal will have a complete document outlining how they arrived at the figure they did. The first step in challenging an appraisal is double-checking these numbers for errors or things they missed. For example, does the square footage they measured match what you know the home to be? Did they include all the bedrooms and bathrooms? If you find errors or missing details, provide evidence to counter these and ask that they perform another evaluation with this new information.
Know the Neighborhood –Appraisers should know the area they're working in and be familiar with it. If you believe they have missed something that could affect the valuation, the home is in a good school district; make sure you bring this to their attention.
Examine Comparable properties – Sales prices don't always tell the whole story. If a home in your area sold recently for significantly less than it should have (due to not publicly disclosed reasons), make sure the appraiser knows about this. Also, check that the home sales they compared are comparable. They should have sold recently, be in the same zip code and be of similar size.
Be Specific and Tactful – Appraiser's rarely like to be told they're wrong. When challenging their assessment, try to do so in the most diplomatic way possible. Don't try to grandstand or blame them. Be specific and concise in your counterarguments for why you think their value is off. Let the facts speak for themselves.
Getting an appraiser to reassess their valuation is not easy. But, like most problems in the real estate world, prevention is the best cure. So the best approach is to do all you can to ensure you don't get a low appraisal.
The appraiser will only be in your home for a short time, so you must strike a good impression. Have the entire home thoroughly cleaned and decluttered before their arrival. It should look as good as it did during its private showings and open houses. If the property is a rental, ensure the tenants have it appropriately cleaned in time.
Measure the square footage of every room and record it on a cheat sheet with a simple blueprint of the home's layout. Give this to the appraiser when they arrive. While it's almost certain that they will do their measurements, at least this way, you can be sure they won't miss anything. It's also good to include details about any recent improvements you've had on the home, especially those that can't be seen, like new plumbing or electrical.
While your lender will be responsible for requesting and sending an appraiser to your home, they have little control over who gets the job. Lenders typically find appraisers by sending out an email to all those on their internal lists. The first one who responds and agrees to the fee gets the job. Once you've heard from your lender that an appraiser has been found, reach out to them. First, find out if they're local and know the area. If not, ensure they'll have all the information they need on arrival. Let them talk and get a sense of how they perform an appraisal. It may help you understand how their taught process works.
When they go smoothly, a home appraisal is just another box to tick on the way to closing day, but when they come back as lower than expected, that can cause problems for both the buyer and seller. While getting an appraiser to change their assessment isn't easy, it is possible and can lead to a bump in your home's valuation. Understanding how an appraisal works can help move the process along again.