Something is alluring about New York City's prewar buildings. For some, it's the detailed facades, the high ceilings, and plaster moldings. For others, the chance to own one of the most coveted apartment types in the whole city, the classic six. Usually sporting a wooden floor, solid-core doors, and, as the name suggests, a layout of six separate rooms. These spacious apartments are highly desired and in limited supply. We discuss these unique homes, what makes them special, and how you can find one for yourself.
Mostly found on Manhattan's Upper East and Upper West Side Co-op, a classic six is an apartment with six separate rooms. Typically found in prewar co-op buildings, features like high ceilings, large closets, and many original details such as base, crown moldings, and hardwood floors. Unlike most modern apartments with open floor plan designs, each room in a classic six has a specific function. There will be a formal dining room, a kitchen, a living room, two full bedrooms, and a maid's room (typically a smaller bedroom adjacent to the kitchen).
You can also find a classic seven, a similar apartment with one extra room. Then there's the classic five, which lacks the maid's room. You can also find a classic eight in rare cases, with an additional small room.
Do you love the sight of old New York? Do you want to own a piece of history and live like the Great Gatsby in opulent surroundings? You can have all that with a classic six, typically built for New York high society. Original details abound in these homes, like oak flooring, solid walls, large foyers and hallways, generous room proportions, and, in some cases, a working fireplace. You won't find details like this in modern homes.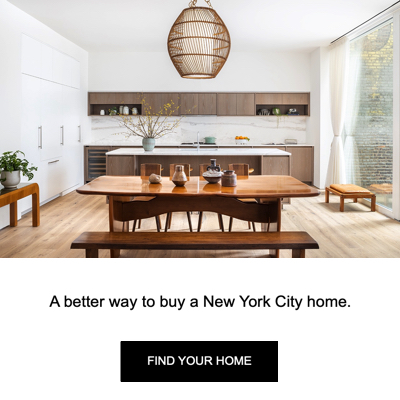 If you're not a fan of the open-plan layout in vogue for the past two decades, then a classic six might be just what you're looking for. In recent years, they've become very popular with families, who love them for their spaciousness. The traditional layout of separate rooms also means you can designate one room for a particular role and decorate it however you wish.
As mentioned, most classic six apartments are found in prewar co-op buildings. While the thought of living in a prewar building can seem romantic, they tend to come with some downsides that many people overlook. For instance, accessibility could be an issue, especially when a walk-up. These buildings were erected long before the Americans with Disabilities Act was drafted in the 80s, not with disabled people in mind. Those with elevators might be original and, while very cool, can be slower than you're used to. The novelty of feeling like you're living in a Humphry Bogart movie may wear off once you've used one of these things a few times.
As for the structure, prewar buildings tend to be much sturdier than postwar and new construction. So long as they receive regular maintenance, these old buildings can withstand a lot. However, the older plumbing can be problematic if it hasn't been upgraded. The higher your apartment is, the longer it takes for the water pressure to reach you. Temperature control may be another issue. While bimetallic thermostats have been around since before the war, digital thermostats didn't become common until the end of the postwar construction era.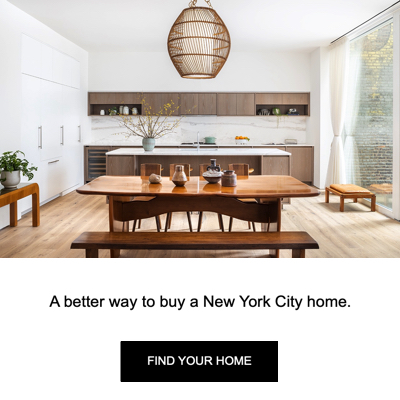 Even when modernized with new appliances, and shiny new fixtures and fittings, some prewar buildings can't be fixed. Make your due diligence on the apartment and building before making an offer.
As for the apartments themselves, some people may see the lack of an open-plan layout as a disadvantage. Families with young children may also prefer to keep their children where they can see, which isn't easy with a classic six layout. Also, the now-defunct 'maids room' will likely no longer serve the same purpose it once did. These rooms can be quite small, making them less than ideal as a bedroom. However, depending on your needs, they can be repurposed as a storage closet or even a home office.
While listings for these apartments can be scarce, your best chance of finding one will be on the Upper West and Upper East sides. Most of them are in co-ops, with only a small minority being rentals. Outside Manhattan, many prewar buildings exist in Brooklyn Heights, Park Slope, Crown Heights, Eastern Parkway, and Grand Army Plaza. Not all prewar buildings will have classic six apartments, while those will date from the 1920s to the 1940s.
That said, some new constructions have begun building classic six-like apartments. These newer constructions in midtown often include modern amenities like swimming pools, gyms, and childcare facilities. If you can't find an original classic six or don't like the idea of a prewar building, there are other options.
Stylish, spacious, and in limited supply. Classic six apartments tend to draw many interested buyers, especially when housed in a well-run co-op. Anyone interested in these homes should speak with their buyer's agent about current availability and prices. In a fast market, you can expect a bidding war. Be sure to assess each listing and building fully before making an offer. New York is buyer beware territory, so you will want to understand all potential property problems or issues before buying. Your buyer's agent can also help with this, pointing out problem areas and guiding you towards the home that best suits your needs and budget.