When looking through co-op listings in NYC, you may encounter the phrase "sponsor unit" from time to time. These elusive homes are scarce and highly desired due to the many advantages of buying this apartment type. The most significant advantage is that you can skip the entire board application and interview process.
If that sounds like something you would be very interested in skipping, read on to learn more about sponsor units and what makes them so special.
A sponsor unit is an apartment that has never been sold. It's on the market for the first time and is typically owned by either the developer, the original investor, or the building itself. They're not too unusual to find in condominiums, especially in new constructions where the developer has retained ownership of a few units for personal use or as investments. As for co-op sponsor units, this type is a lot more elusive and coveted for several reasons.
In the 1970s and 1980s, many NYC rental buildings were converted into co-ops. At the time, existing tenants had two options, continue renting or buy the apartment? Some tenants, usually those with rent regulation protections, chose to keep renting. In this case, the original owner retained the apartment's ownership and continued renting it to the tenant. When that tenant decides to move out, the unit will be listed for sale as a sponsor unit. In some cases, a sponsor unit might be owned by the corporation.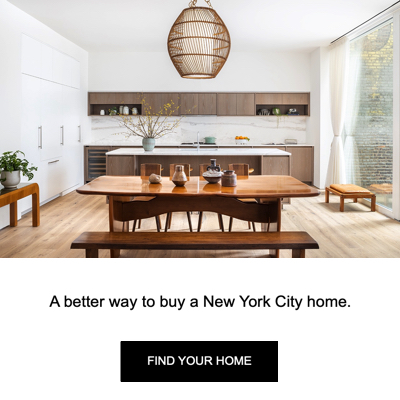 Purchasing a co-op sponsor unit is a very different experience from buying a regular co-op resale unit. For one thing, they're a lot less complicated.
NYC's co-op board approval process is notorious for many reasons. Buyers must put together a board package in which they must provide (among other things) tax returns going back at least two years, bank statements for the last two to six months, asset verification documents, your debt-to-income ratio review, post-closing liquidity, and financial statement, and up to six letters of recommendation. Even assuming that your board package is accepted, you'll still need to go through the board interview, in which you'll be peppered with questions by the board members to assess whether your personality, finances, and lifestyle would be a good fit for the building.
The process is incredibly invasive, with no guarantee that you'll even be accepted at the end. So, it's no surprise that many co-op buyers are eager to skip this process.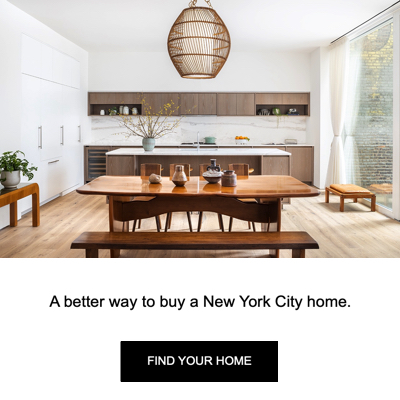 A common issue with regular co-op sales is that they limit how much of the deal can be financed. Most co-ops will not accept offers with a down payment of less than 20% or even 30% in most cases. That's not the case with sponsor units which, in theory, can be financed by as much as 97%.
This opens up huge opportunities for buyers who might otherwise struggle to get approved for a co-op purchase. For instance, freelancers, the self-employed, consultants on contract work, and anyone else with irregular income.
Most co-op sponsor units you can find today have been rented out for decades, meaning there's a good chance they have many attractive pre-war details like dentil moldings and herringbone floors. This gives them more character than you can find in a typical co-op unit.
Another benefit is that the sponsor may have gut-renovated the property to raise its market value. This can be a good thing as you may get features you won't find in other units in the building. The downside is that you may not be happy with some of the sponsor's renovation choices, in which case you may choose to re-renovate the unit in only a few years when it will be subject to board approval.
Like many things, co-op sponsor units aren't without their disadvantages. Consider these before you rush to make an offer on the first one you see.
All else being equal, sponsor units tend to be more expensive than comparable resale units in the same building. Sometimes the price difference can be as much as 5% or even 10%, making sponsor units a high premium purchase. The fact that you don't have to go through the board approval process makes them more expensive.
That said, no iron-clad rule says sponsor units are always more expensive than comparable resale units. In some cases where a sponsor unit is listed for less than a comparative resale, the odds are that the unit is in pretty bad shape and in need of a renovation. As such, you should keep an eye out for sponsor units listed as "estate condition" or "original condition." Both terms mean that the unit will likely need a renovation, sometimes an extreme gut renovation.
Another thing that will bump up the cost of a co-op sponsor unit is the higher closing costs. Since buyers will be expected to pay city and state transfer taxes, this will add a percentage of the purchase price to your closing costs.
In NYC, the transfer tax is 1% of the purchase price on sales over $500,000 and 1.425% on purchases of $500,000 or less. In addition, there's also a 0.4% state transfer tax, which, when taken together, can add up to transfer taxes of almost 2% of the purchase price.
Sponsor units that were previously rentals may have some legal issues, especially if it was rent-controlled or rent-stabilized. Buyers will want to ensure that the lease was terminated legally and that the tenant has either vacated the property or was properly evicted. Otherwise, you may have problems with family members living with the previous tenant who claims they were improperly evicted.
Your real estate attorney can investigate the terms of the proprietary lease to ensure there aren't any issues. If they do find something, then consider that a red flag.
While you can find sponsor units across the city, most tend to be found in pre-war buildings on either the Upper East Side or the Upper West Side. If a co-op sponsor unit sounds like something you would be interested in, then talk with your buyer's agent. They can give you the low down on current inventory levels and your chances of finding one at your budget level.
Expect to be waiting a while. Some NYC buyers are so despite to avoid the board application process that they're prepared to wait a year or more to find a sponsor unit.