With graduation season upon us, many young people will look forward to starting their careers in NYC. If you're one of those, congratulations on your new degree and the decision to move to NYC, but before you can get started, you'll have to decide where to live in this vibrant city. With over 800 languages spoken across the city's five boroughs, New York is one of the most diverse cities in the world. Because of this, each neighborhood has its vibe and sense of identity. As such, the community you choose will significantly impact your lifestyle.
To help you choose, we've narrowed down 12 areas that we believe are the best neighborhoods to live in for recent grads. Many have been selected based on ease of commuting, the number of affordable apartments, the number of buildings that accept guarantors, and the number of other recent grads already living there. Many of these neighborhoods are some of the most rapidly gentrifying areas of the city, but some more pricy options will require a pretty high base salary or many roommates.
Here's what we found.
If you're looking for somewhere with both grit and glamour, the LES could be just the neighborhood for you. Today, it's mostly known for its trendy nightlife. Thanks to a slew of hip bars and lounges that sprung up in the early 2000s. Despite the changes, LES still retains vestiges of when it was one of Manhattan's most densely populated working-class districts. Here you'll see a funky mix of boutiques, mom-and-pop shops, cozy cafes, and chic restaurants.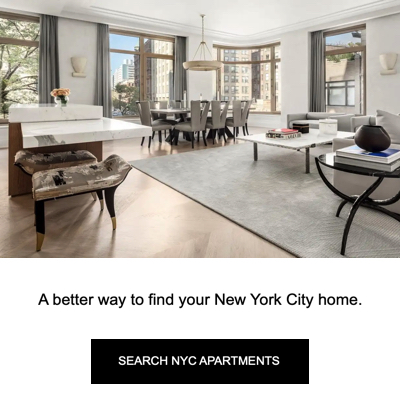 Those who call it home are a mix of longtime residents and young professionals drawn by its affordable housing and exciting lifestyle. The most available units are five-to-six-story pre-war renovated walk-ups. However, new high-rises and condos are also available as they go up in increasing numbers.
Located on the northernmost point in Brooklyn, Greenpoint has a laidback vibe and a famous Indi scene. Most people who now call it home are in their early 30s. Many of which tend to be heavily involved in the local art scene. At one point, also known as Little Poland, and while it has seen a lot of recent gentrification, the local polish culture has been preserved for the most part.
Speaking of the art scene, it's quickly catching up with Williamsburg in that area. The Greenpoint Gallery always has something new going on, and the Brooklyn Bazaar is the go-to place for live music. Also, you'll find a lot of trendy bars, cafes, and restaurants within easy walking distance. Overall, it's a great neighborhood for young professionals, families, and individuals looking to make a name in the art scene.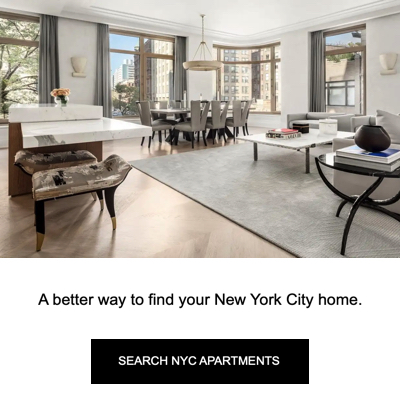 East Village was the mecca for all punks, artists, beatniks, and other self-named misfits in past days. Like many neighborhoods, it's been gentrified, but it still holds onto some of its grittiness. Being close to New York University always makes it a popular choice for students and grad students. Its diverse makeup also hasn't changed much. You'll find plenty to do here with vintage shops, old-school record stores, drinks at dive bars, or a calm picnic in Tompkins Square Park. Music is still a big part of life here, with a wide variety of genres always playing at Bowery Electric. Rents might be going up, but you definitely won't regret it if you afford to live here.
Once known as the beer capital of NYC, Bushwick has gone through tremendous changes in the last few years. Many old breweries have now been transformed into canvases for talented street artists and other emerging artists flocking here. As such, it's quickly becoming the street art capital of the city.
Food is another big thing in the neighborhood, and there are always new bars and restaurants going up. Bushwick is also the home of Roberta's, the legendary pizzeria that has seen many celebrities eat there over time. Just be ready for the very long wait times. Those on a budget can still enjoy the many Mexican, Colombian, and other ethnic restaurants where you can eat for under $10. Those who love a good night out will also be drawn by the alluring bar scene, making this an excellent neighborhood for any new graduate.
When it comes to diversity, you can't do any better than Queens. But when it comes to neighborhoods in Queens, you'll struggle to find a better one than Astoria. Unlike many parts of NYC, the gentrification here hasn't been as fast-paced. Its quiet streets make it perfect for starting a family, and you're never too far away from a great restaurant. Speaking of food, it's possible some of the best you'll find. You can find anything here, such as Greek, Afghani, Spanish, Mexican, Thai, Chinese, Brazilian, Italian, classic American, Egyptian, and Tex-Mex – and it's all amazing.
Being only a 15-minute subway ride from Midtown makes commute times a non-issue. Those who like a day in the park will love Astoria Park's stunning views of Upper Manhattan. Rental prices are also very affordable and haven't seen a significant uptick like other neighborhoods. All in all, it's a great neighborhood for people who want a quiet place away from the city while still being close to it.
Rising rent prices may have pushed out most of the bohemians and hipsters. But Williamsburg still retains many of the things that made it attractive in the first place. Granted, the arts, music, and boutique scene can be found here. But much of the neighborhood has transformed into a sort of relaxed, adult kind of cool that's perfect for those in the upper millennial age bracket. For a start, high-quality food options are abundant with superb wine, and cheese and are always produced nearby.
If you're looking for some beer or cocktails, then there are even more bars than restaurants to visit. Try doing a pub crawl from the Brooklyn Brewery to the Hotel Delmano. If you'd like to end your night with a show, you can find poetry readings at Pete's Candy Store. If a music performance is what you're after, then a night at Brooklyn Bowl will fix that. For theater lovers, there's the Brick Theater. On Sundays, you can check out the Brooklyn Flea at Williamsburg Waterfront. Domino Park and East River State Park have you covered if you need some green spaces to escape the urban blocks. For those who want an upbeat place to live and can afford its prices, Williamsburg offers a Brooklyn experience like no other.
If your priorities are affordability and a little more space than usual, Washington Heights might fit that bill. With the City College of New York and Columbia University only being 1-2 train stops away, it's perfect for students and young professionals. Many are drawn by its affordable rent prices, lack of tourists, and more living space than the NYC average. But you'd be wrong to think that's where the attractions stop. The neighborhood also boasts a diverse ethnic makeup (with all the food options), historical attractions, and beautiful architecture.
Almost everything is just a few steps away, including a range of sit-down eateries like Mocha Cocina Bar, which offers a selection of tapas and small plates. For Italian, don't miss Saggio for some of the best homemade pasta and wine. Expect a lot of Dominican food as they make up the neighborhood's largest ethnic group. For attractions, you've got The Cloisters, which always attracts crowds of natives and tourists alike. Around the corner is Fort Tyron Park, which is perfect for summer days. Washington Heights is the top choice if you want affordability, diversity, and quiet while still in Manhattan.
Known as "Bed-Stuy" to the locals, this neighborhood comprises two historically different areas, Bedford and the more upscale Stuyvesant. In the '20s and '30s, many African-Americans moved here to establish themselves in Brooklyn, and it remains an important cultural hub today. Much of the neighborhood has been designated a landmark, so the 19th-century feel has been preserved mostly. Expect to see many gracious brownstones on tree-lined streets, an open sky, and historic buildings and churches.
Since the '90s, the area has been slowly gentrifying, with many artists, families, and young professionals moving in. The main draw for many is the brownstones, some of the cheapest you'll find in NYC. Some have attractive details, and others require renovation, but they are here to stay thanks to the landmarking laws. For cuisines, it's got plenty to whet your appetite. Try the Japanese Tapas at the newly opened Trad Room for a slice of some of the best Brooklyn pizza you've got Saraghina for seasonal French cuisine; you won't want to miss L'Antagoniste. If you need some green space to exercise or take a Sunday stroll, Herbert Von King Park is perfect.
Jackson Heights has long been a melting pot of ethnicities and cultures. Here you'll find a fascinating mix of Indian, Tibetan, Nepalese, South-Asian, and Latin American communities. Most of the neighborhood is working class with many families, but many young professionals are also moving here, drawn by its lower prices.
You'll find four to eight-floor buildings in the neighborhood's heart. Beyond that are more row houses, smaller co-ops, and lower prices. Many prewar buildings have been designated as landmarks, which means the old charm of the area isn't going anywhere soon — making for a rather pleasant stroll as you'll see prewar buildings built in the French Renaissance, Romanesque, and Tudor styles. For green spaces, you've got Travers Park, which is also the site for summer concerts. Anyone in a green spaces frame of mind is sure to love it here.
Most people imagine the Upper East Side as a quiet, tree-lined urban expanse filled with posh residents and purebred dogs. While there is some truth to this old-money image of the neighborhood, it's also home to many different lifestyles. Past the stately co-ops with a stiffly collared doorman, you'll see the Museum Mile thronged with tourists, street artists, and lovers of the arts. All of them drawn by the sophisticated culture found here. Head over to the neighborhood's eastern side, and on Second Avenue, you'll find sports bars, Irish pubs, and superb restaurants.
Presently, there's something of a renaissance going on here. It is driven by young professionals seeking reasonable housing prices (for Manhattan). Much of the avenue's commerce-lined thoroughfares can be quite hectic, but many of the streets are blessedly quiet away from that.
Central Harlem has been a cultural and artistic mecca since the '20s. Stretching from beyond the northern end of Central Park to the Harlem River, you'll find rich history, beautiful architecture, and a mishmash of the old and new. It was in the '20s and '30s that the neighborhood experienced its golden age. Billie Holiday and Ella Fitzgerald played at local clubs like the Cotton Club and the Apollo. Writers Zora Neale Hurston and Langston Hughes became literary legends. But hard economic times hit during the Depression and lasted until the '80s. Redevelopment finally started as the building boom in NYC continued. Old brownstones have been restored, and new condo blocks are going up. It seems safe to say that the neighborhood is now experiencing its second renaissance.
Take a walk down some streets, and you'll find a 24/7 vibe; others are almost pastoral. Much of it is made up of well-preserved brownstones that look much the same as they did at the turn of the century. On other streets, you'll see housing stock that is more deteriorated or been replacedYou'll. Overall, it gives the impression that a neighborhood is on the rise. Manhattan, on other streets of all stripes, is now being drawn here by the low prices and the sense of history it holds. It prides itself on having a strong sense of community that everyone appreciates.
The Bronx has always offered an affordable place (relatively) in an ever-pricier city. Rising prices and gentrification have pushed many longtime residents out of other neighborhoods. But the Bronx remains one of the best places in NYC to score a deal. Fordham offers recent graduates the best opportunities for a new person on the make.
The area takes its name from Fordham University, but it's got many other things to keep people busy. For instance, the Bronx Zoo is located nearby and is one of the world's largest and most diverse zoos. The New York Botanicworld's al Garden is not far from that, which hosts over wants. This is also where you'll find Edgar Allan Poe's cottage for literary lovers. The home where the writer spent his final years and where he composed Annabel Lee. Its proximity to the D and number 4 trains has also made it a favorite place. As for housing stock, many prewar buildings are being renovated as the area grows. Fordham will also find the central shopping district along Fordham Road and Arthur Avenue in the Bronx.
New York is a very diverse city with something to offer everyone. Whether a new arrival or an established New Yorker looking for a new base, you're sure to find something here. Allow me to end this one final note. Choose a neighborhood that fits your lifestyle. The apartment itself will be an essential consideration. But think about how you'll spend your time and your primary needs. Every neighborhood here is a bit different and will appeal to certain people based on what it offers. Choose the right area for you.