New York City Co-op boards are notoriously discerning in approving aspiring applicants. Of course, the co-op should abide by fair housing laws. That said, boards have wide latitude in accepting applicants — the co-op board application package, including a REBNY financial statement and supporting documents. A thorough well-completed application would typically lead to the second step of the co-op board interview. A well-packaged coop application increases your chances of board approval.
We will go through the board application step-by-step to have a thorough understanding.
The co-op board purchase application is an integral part of the approval process when buying a co-op. Think of it as doing a presentation at work. According to the contents, the purchase application package should be well-organized, with different vital sections. The information should be correct and consistent. Proofreading is essential. A buyer's agent will handle this process for you.
A management company may require a specific way the co-op board application should be bound. Using blue pages subtitled based on the table of contents is the perfect way to package it. In addition, each section is noted correctly in the same order. Remember, neatness counts.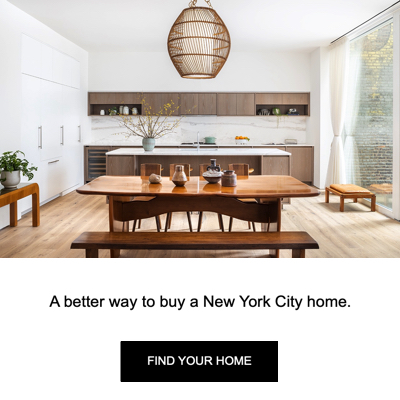 Purchase application (Sample download)
Fully Executed Contract of Sale.
Landlord/managing agent reference letter.
A letter from the prospective purchaser's employer verifies the annual salary, position held & length of employment. If self-employed, please provide a letter from your accountant detailing the same.
Letter from your bank. You are stating the types of accounts and amounts on deposit. Please include account numbers.
Statement of Financial Condition. The financial report outlines all personal assets and liabilities with documentation (brokerage statements, bank statements, etc.) supporting all assets listed for the most recent two months (attached).
Three personal reference letters.
Submission of the preceding two (2) years of Federal Income Tax returns (complete with schedules and W-2s).9. Three (3) recent and consecutive pay stubs.
Consent Form (attached).
Two (2) forms of personal identification are required.
Fully executed; certificate of foreign status.
Lead-Based Paint Disclosure Form.
Window Guard Form.
Door Protocol form.
Emergency Contact Information.
The REBNY financial statement is a crucial component. The financial information should have all the supporting documentation required for verification, including bank/brokerage statements. On financials, the board will need to see a copy of the loan commitment letter if financing.
You also need three originals of an Aztech Recognition Agreement. The lending bank keeps two, and the building's property manager retains the other. The Aztech agreement is a three-way agreement between you, the bank, and the board. The Co-op pledges alert the bank if you fail to pay the maintenance fees, sublet, or sell your apartment.
The first two sections are the purchase application and the fully executed contract of sale. These should be straightforward. Using a real-life example should illustrate the application process better.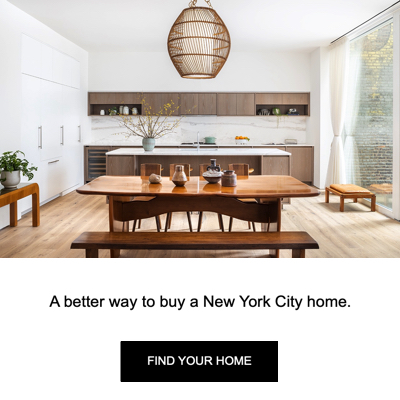 Next, come reference letters from your landlord/managing agent. The landlord reference letter should discuss the tenant you have been and how long you have been at the residence. Again, remember this should be on official letterhead and signed.
All employment and reference letters should be on letterhead and contain signatures and contact information. Include a letter of employment verifying your income. The employment letter should include how long you have worked there and your income and compensation history.
Self-employed must provide a letter from their accountant. The letter should offer the same information. Information about your business and several years of profit/loss statements. We suggest providing more detail.
An official Bank letter shows the account types, including account numbers and balances. You can obtain bank letters by asking the branch manager.
The sixth item is a Statement of Financial Condition. The letter shows your assets and liabilities. In addition, you will need to provide supporting documentation. Supporting documents include brokerage and bank statements.
You should have three personal reference letters for this building (sometimes only two are needed. These should not be; overlooked. The personal reference individual letters should be detailed and include the length of time you have known each other; and character traits with examples.
Earnings history is required. Required are federal tax returns for the prior two years. You must include the full tax return, with schedules and W-2 statements. If anything is filed with the IRS, the board would like to see it.
Two years of your most recent tax returns are required. It would help if you likely had business and personal references. Many boards require you to include photo identification with your package.
The co-op board application requires three consecutive pay stubs. Many employers have online statements, making this easy to obtain. Alternatively, include paystubs. If necessary, ask your payroll department.
The following section calls for a consent form. Again, it is easy to forget; in this example, you need two types of personal identification.
Why two? Remember, an incomplete co-op board application delays your purchase.
Sections 12-16 are a fully executed certificate of foreign status (if applicable), a lead-based disclosure form, a window guard form, a door protocol form, and emergency contact information.
Application fees, including processing your co-op board application, a credit check, and a criminal background check. Application fees are non-negotiable. New York City is not cheap, and the board typically applies fees to review your application.
Application fees vary by building. Using the same real-life example provides a basis for what you can expect. A $125 credit report fee, a $600 application fee, a $1,000 move-in price, and a $1,000 move-in deposit. Upon board approval at closing, these fees will be due. In addition, there is a $300 Recognition Agreement fee. If closing after the 15th of the month, you must pay next month's maintenance fee.
(CERTIFIED CHECKS OR MONEY ORDERS ONLY)
$125.00 credit report fee per applicant, payable to – (non-refundable)
$600.00 application fee, payable to – (non-refundable)
$1,000.00 a move-in fee payable to – (non-refundable)
$1,000.00 move-in deposit payable to – (refundable)
Closing Fee: $300.00 Recognition Agreement Fee, if applicable, payable to
Your application should be complete. Any missing information could delay or kill your chances of getting the co-op unit. Remember, your buyer's agent can be an immense help. They have helped many people compile, collate, and submit board applications. They know the information to highlight and how best to package the application.
Your agent will sit down and walk you through the board package. They will ask you to provide all the requested documentation to complete all package fields. The preparation of the application is time-consuming. Having your buyer's agent assist from start to finish is best.
Typically there are similar sections to fill out. There will likely be a purchase application. The Co-op board application includes your name, unit number, number of shares, employment information, housing information, mortgage information, educational history, and business and personal reference contact information. A contract of sale should be part of your package; write a cover letter to package it well.
Once all supporting documents have been supplied, your buyer's agent reviews and organizes the board package; typically, the board will contact you within two to three weeks to schedule an interview. Times vary widely. It is prudent to prepare yourself for the questions prior. If you want the apartment, you must be patient and let the process run.