If you're the proud owner of a co-op apartment, you'll undoubtedly recall your co-op board application and interview. You met with the board, an elected group of managers who call the building home. Being a member of the board comes with some responsibility but also influences the running of the building. If you feel that they could do better, you might consider running for a seat at the next board election. Read on to see how to approach an election and give yourself the best chance of winning.
Like any election, if you're going to succeed, you'll need the support of the people. A board election calls for grassroots politics, meeting people face to face, listening to their concerns, and giving your message. If it's a small building, you can quickly go door-to-door and have a friendly conversation about why you feel changes are needed. It is also a good way to find out if your neighbors share the same concerns as you do.
If it's a large building, enlisting other residents who can speak with their neighbors on their specific floors is ideal. People warm more quickly to those who share the same floor and are more likely to listen. Meeting the neighbors isn't just about laying out your message; it's also about collecting proxies. A proxy is a document that will allow you to act in their stead if they cannot attend the upcoming meeting.
Regardless of how much legwork you do, you'll be out of the race if you don't have the right message and deliver it efficiently. Make it clear to people why it is your running. Maybe the board is enacting new policies or repairs, and the board mishandled them the last time.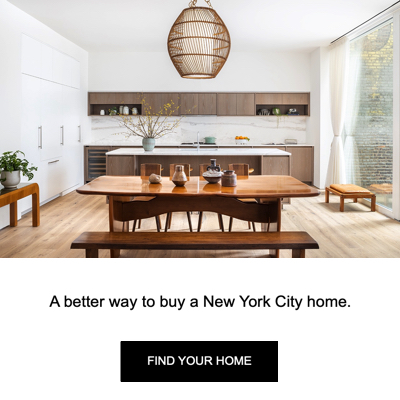 Rather than going on a smear campaign, make your case transparent, positive, and straightforward. Your message should be capable of being distilled on a single sheet of paper using bullet points for easier reading. You'll have only one shot at getting this right, so make sure your flyers are the best.
By law, the co-op must provide you with a list of shareholders' names, addresses, and the number of shares if you request it. You'll have a good idea of the number of votes at stake and who's not worth approaching with this information. But to do so, you'll need to turn in an affidavit that you'll only be using the information for business relating to the co-op and not for commercial purposes with this information. For example, if a shareholder is subletting or has a family member staying in the apartment, that person can't vote. Only the shareholder themselves can.
Now for the big day. You'll need to show up with the shareholders' proxies at the meeting, sign them in, get a ballot, and cast it. Depending on the building, there will be different methods of distributing votes. An inspector also will be present to ensure that everything goes somewhat.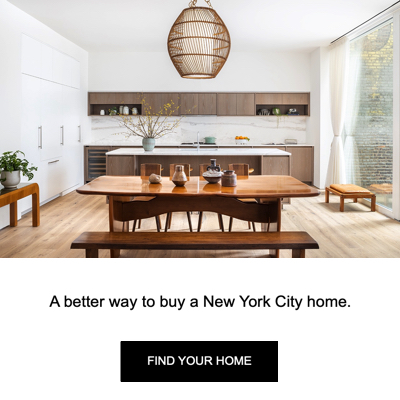 Before ballots are cast, each candidate can say a few final words. Use this time to state your qualifications and repeat your message of what you will do if elected. If you're not confident with public speaking, that's fine. Write out the speech and practice it a few times before a mirror or friend. You'll essentially judge how you present your message rather than its actual details. Remember, you don't have to win a majority but can also win by plurality. It means you need more votes than other members. Also, don't forget to smile, make eye contact, and thank everyone who gave you proxies for their confidence in you.
Life in a co-op building might be a tad easier if you or your significant other have a chance to sit on the board of directors. For example, my husband has been the secretary of our board since 2010. He initially expressed an interest in joining in convincing the other members to add more basement storage units in hopes that we would lease one for our overflow of personal belongings. (Downsizing from 2800 square feet to 825 is never easy, but that's another blog post.)
After he had added the subject of "storage" to monthly meeting agendas for four years, finally, the board agreed to construct more units, and we were granted a locker in our basement a few months ago. Board members decide on issues like this and critical matters such as building the structure, general rules, and finances. Whether you're a natural decision-maker and think that becoming a board member is for you, or you have an ulterior motive like my husband, know that the title isn't as glamorous as it sounds. Although there are many advantages, being a co-op board member is probably more involved than you think.
Here are a few things to consider before adding "board member" to your resume. If only co-op board meetings in New York City were this easy. Sitting on your apartment building's co-op board is more stringent than you think.
Regular meetings could interfere with your daily work and life schedule. You might have to leave your job early, eat dinner later, skip a workout session, and even lose an hour or so of sleep, depending on the day and time of the meeting. Meetings usually occur monthly and during the week, but now and then, an emergency could warrant a last-minute conference, and you are expected to drop everything and attend. Beyond meetings, emails run rampant, and paperwork requires time to review. As a board member, the time you'll spend is almost equivalent to a part-time job.
They will lay out strangers' and neighbors' finances before you. Not only will you get a glimpse of salary information, but also stocks, bonds, savings, and 401K will be within eyesight. Of course, you might be uncomfortable knowing such personal stats about your new neighbor before he moves in. But, of course, you're expected to keep this info to yourself, so no blabbing to family or friends.
You'll also know anything and everything in your building—a scuffle between Mrs. Jones in 3C and Mrs. Reilly in 3A. Mr. Sands in 12D hasn't paid his maintenance bill in six months. Also, the dog on the sixth floor won't stop barking. You'll know about all of it and be involved in a resolution.
Some of your decisions as a board member are significant issues like installing a new elevator, renovating a lobby, hiring or firing a doorman, and building staff. Capital improvement projects may result in maintenance increases or assessments (extra charges until the project is paid for.) As a result, you might become unpopular or even disliked. Other shareholders might give you the evil eye in the elevator, knowing you're partially responsible for tightening their purse strings.
Being a board member can be stressful. With a group of passionate New Yorkers striving for the same cause (to create the best living environment while protecting their investment), disagreements between board members are the norm. So be prepared for yelling and screaming and temper tantrums; you'll need thick skin and be able to take all of the board meeting drama with a grain of salt.