Despite early hopes that the coronavirus could be contained, those hopes were dashed this week as cases were reported in dozens of new countries, including the U.S. The number of cases in the United States is now more than 75 with six deaths, both in Washington state. Globally, there are more than 90,000 cases and over 3,000 deaths in more than 60 countries. For NYC residents, the news got a lot more real this week when Governor Cuomo confirmed the state's first coronavirus case, a woman in her 30s who had recently been to Iran. The New York Times later reported that the woman lived in Manhattan, where she was being kept in-home quarantine and was in a stable condition.
"Community spread is going to be real," Gov. Andrew M. Cuomo said. "That is inevitable."
At such a time as this, people everywhere are asking how they can protect themselves and their families against this new threat. Fortunately, the Center for Disease Control (CDC) is already marshaling a response and providing information.
Among this information is a list of items that every household should have. We've reprinted the list here plus a few extras you might need if you're planning for a long stint in your home. As the old boy scout motto goes, always be prepared.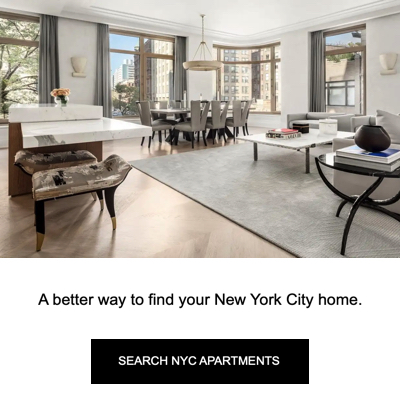 A home emergency kit can come into use during any public health or severe weather emergency. It should have everything you and your family might need during an emergency in which you have to stay indoors for longer than usual. The U.S Department of Homeland Security recommends stocking up on enough supplies for at least two weeks. Make a list of everything you'll need and tick them off as you fill up your emergency kit. Keep this list with the kit, so you'll always know exactly what you have. The CDC also has a guide to preparing your home for a possible outbreak.
Every New York City household should have these items
2x pairs of latex gloves per person
Cleansing agents or soap and antibiotic towelettes
Thermometer
Toothbrush and toothpaste
Flashlights with extra batteries
Plastic garbage bags and ties for personal sanitation
A manual can opener
Paper towels
Toilet paper
Battery-powered or hand-cranked radio with extra batteries
Mess kits, paper plates, plastic cups, utensils
Extra set of house keys and car keys
A whistle to signal for help
Towelettes or baby wipes
A wench or pliers to turn off utilities
Matches in a waterproof container
Plastic sheeting and duct tape for sheltering in place
Universal or wind-up cell phone charger
Fire extinguisher
Glasses and contact lens solution
Preventing the spread of coronavirus is your priority but don't overlook the potential for less serious and far more common medical issues.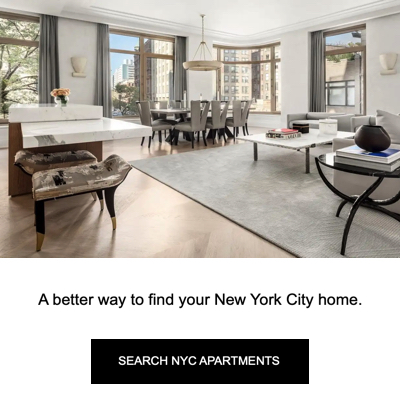 Sterile dressing to stop bleeding from any cuts
Cloth face masks
Antibiotic ointment to prevent infection
Adhesive bandages in a variety of sizes
Burn ointment to prevent infection
Eyewash solution to flush your eyes
Prescription medications: such as insulin, heart medication, and asthma inhalers; try to take out at least a 30-day prescription. If you have a quantity limit, then see if your doctor can provide an exception form
Prescribed medical supplies such as blood and glucose pressure monitoring equipment
If you have young children, then ensure you have the means to keep them calm and busy
Games, puzzles, books, and other things to keep them busy
A favorite stuffed animal or blanket
Toddler snacks
Paper and pencil/marker/crayons
Identification to be carried by each child in case they become separated
Medical alert bracelet or necklace
Don't forget about your pets if you have any.
2-week supply of pet food
Food and water bowls
Disposable litter trays for cats
Cat litter, newspaper, or paper toweling
Puppy pads
Crate or sturdy carrier
Toys and/or treats
Blanket
Extra collar with nametag and contact information
Extra leash
Medical records
The following should be considered the bare minimum, the more the merrier, so stock up!
A 14-day supply of foodstuffs
A 14-day supply of water (one gallon per person per day)
Plenty of ready-to-eat foods like canned meat, canned fruits and vegetables, and ultra-high temperature milk (UHT Milk)
High-energy foods such as peanut butter, nuts, dry cereal, granola, and crackers
"Stress foods" such as hard candy or cookies
You never know what might happen, so have appropriate clothing if you need to be evacuated or moved to a hospital or containment facility. Make sure you have one of each for every family member.
A jacket or coat
Long pants
A long-sleeved shirt
Sturdy shoes
A hat and gloves
A sleeping bag and a warm blanket
If you or a family member gets sick, you'll want to have all your important documents in order if needed. This will save time and leave you with one less thing to worry about.
Emergency cash in small amounts (fives, tens, and twenty's) and/or an ATM account that will let you get money from more than one financial institution
Copies of important family documents such as medical records, insurance policies, ID cards, wills, social security cards, birth certificates, driver's licenses, and bank records; should be kept in a waterproof portable container
Up-to-date contact information on you and next of kin
In an abundance of caution given the uncertainties around coronavirus, I decided to work from home for the next few days and also encourage you to do so out of safety precautions until there is more clarity. It seems the next few days/week will likely bring more cases, and I would like to assess further the position we may or may not be. I will be making adjustments in real-time when needed. There is no need to panic, but safety is paramount. That said ELIKA is fully open for business as usual with caution.

An email sent 3/3/2020 by ELIKA Real Estate Founder Gea Elika
Prevention is the best cure, and if we're going to overcome this, we all need to start practicing good habits. By doing your bit, you can reduce the risk for yourself and the wider community.
Wash your hands frequently and wash for at least 20 seconds with soap and water. If soap and water are not available, use an alcohol-based hand rub.
Cover your cough or sneeze with a tissue, then throw the tissue in the trash.
Avoid touching your eyes, nose, and mouth.
Clean and disinfect frequently touched objects and surfaces using a regular household cleaning spray or wipe.
Avoid close contact with people who are sick.
Stay home when you are sick.
The Centers for Disease Control and Prevention (the "CDC") issued guidelines for simple things you can do to help minimize any possible risks:
Avoid close contact with people who are sick.
Avoid touching your eyes, nose, and mouth.
Stay home when you are sick.
Cover your cough or sneeze with a tissue, then throw the tissue in the trash.
Clean and disinfect frequently touched objects and surfaces using a regular household cleaning spray or wipe.
Follow CDC's recommendations for using a facemask.

CDC does not recommend that people who are well wearing a facemask to protect themselves from respiratory diseases, including COVID-19.
Facemasks should be used by people who show symptoms of COVID-19 to help prevent the spread of the disease to others. The use of facemasks is also crucial for health workers and people who are taking care of someone in close settings (at home or in a health care facility).

Wash your hands often with soap and water for at least 20 seconds, especially after going to the bathroom; before eating; and after blowing your nose, coughing, or sneezing.

If soap and water are not readily available, use an alcohol-based hand sanitizer with at least 60% alcohol. Always wash hands with soap and water if hands are visibly dirty.
We will continue to closely monitor this situation, and if further actions become necessary, we will take those actions and notify all readers immediately. In the meantime, for anyone looking for more information about the virus, see attached from the NYC Department of Health and the CDC. Additional information is also available on the CDC website at CDC Website https://www.cdc.gov/coronavirus
This one can't be stressed enough. Wash your hands regularly with clean running water and lots of soap or hand sanitizer. Don't rush it. Spend at least 30 seconds rubbing your hands, and don't forget your forearms, between your fingers and under your fingernails. Get into the habit of doing this every time you come back from going out in public.
Also, make an effort to avoid touching your face, eyes, nose, or lips with your unwashed hands (try counting how many times you try to do this in a day, you'll be surprised!).
Where possible, avoid large gatherings. If someone near you does cough, ask them to put on a facemask or otherwise cover their mouth. If they refuse, then keep at least 3 feet between yourself and them. The CDC does not recommend that people who are well should wear a face mask. Data indicates that it makes little to no difference unless you're in regular close contact with infected patients. However, a facemask should be worn if you are showing any symptoms. The most effective type is the so-called N95 masks, which block 95% of very small particles.
Note that certain types of facial hair can prevent respirators from working effectively. The CDC has created this infographic to show which facial hairstyles are riskier than others.
Taking good care of yourself will go a long way towards preparing you for the worst. Ensure you get plenty of sleep each night, exercise regularly, manage your stress levels, drink plenty of fluids, and eat nutritious foods.
This is a developing situation, so stay informed. Follow the advice from your doctor, the CDC, and the Pubic Health Department. They are the best place to advise on what people should be doing in your area to protect themselves.
If you develop a fever, cough, or shortness of breath, then stay at home and call your doctor right away. The CDC has a full set of guidelines on what to do if you have coronavirus or think you do. Your doctor will work with the Public Health Department and the CDC to determine if you need to be tested. Remain calm and follow any recommendations you are given, such as wearing a facemask, avoiding large gatherings, and staying inside as much as possible. If you have any questions, the CDC has also prepared an FAQ.
For the most up-to-date and official information, visit the CDC and WHO websites below.
The CDC reports the virus has infected more than 92,100 people in at least 70 countries.
World map of infected regions.