As an update to our last article on how to protect yourself against the ongoing COVID-19 virus, this article will provide further information on how you, your neighbors, and your co-op/condo board can defend your building at large. Instead of general instructions for everyone, this article explains how a building can implement an emergency action plan; to limit the potential for an outbreak. Guidelines are to be provided on what to do should anyone in the building be diagnosed. As the number of cases rises, everyone must take proper precautions to limit the spread of the virus. Please also periodically check the CDC website for updates on this ongoing crisis.
As a method to prevent the spread of both COVID-19 and undue panic, it is recommended that all building boards convene a meeting to discuss an action plan for keeping all residents and building staff safe. Even if the risks appear minimal, it is crucial for the sake of peace of mind that a building's board be seen to be taking this seriously. As a tenant or owner, if you have not received any guidelines, you should contact your landlord, management company, or board member to confirm what is being done.
There's a lot of information on social media and even some news sites not based on facts. Building management can prevent the spread of undue panic and stigmatization against certain groups, ensuring all tenants and staff are kept up to date on the latest fact-based information. No matter how scary things might look, that is no excuse for spreading racism and discrimination. Only verifiable sources should be referenced when informing residents on the virus, such as the CDC and WHO websites.
Building management should implement the following policies to ensure proper disinfection of the premises.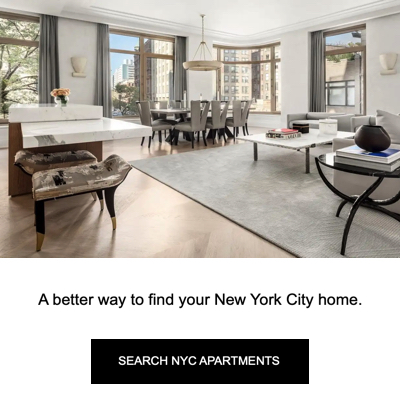 Have all staff wear and use personal protection items such as gloves per existing protocols and procedures. Make sure to implant face mask-wearing by staff and tenants.
Provide an alcohol-based hand sanitizer for use in all common areas and entrances. Encourage all tenants and visitors to make use of it.
Ensure that all bathrooms and provided with soap and paper towels at all times.
Institute a policy of regularly cleaning any frequently touched surfaces in common areas. Door handles, push plates, light switches, drinking fountains, and elevator buttons.
Use appropriate cleaning and disinfection products that have been EPA-approved for fighting viral pathogens. A full list of such products can be found in American Chemistry.
At present, there is no evidence to suggest that COVID-19 can be transmitted through HVAC systems. This means there is no need for special ventilation precautions.
Have a set of guidelines in place for when staff needs to enter a tenant's home for repairs or other reasons. Encourage them to do the following:
Does anyone in the home have a fever, cough, and shortness of breath?
In the past 14 days, has anyone in the home traveled outside or recently been in contact with someone suspected or confirmed to have COVID-19?
If they answer 'Yes' to international travel, check to see if the country in question is on the CDC's list of COVID-19 affected areas.
If the tenant answers 'Yes' to the first or both questions and the visit can be postponed; ask the tenant politely if they can reschedule the visit in 14 days; or when they or the household member feel better.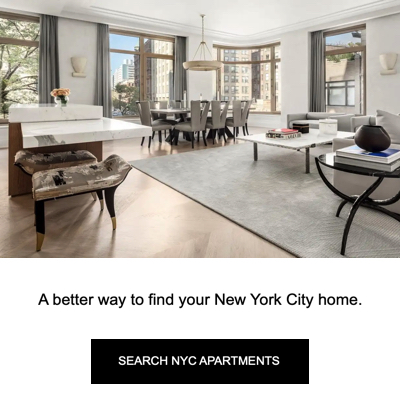 Where possible, remain in a separate room with the door closed until the staff member has left home.
If a separate room is not available, have them keep a distance of at least 6-feet from the staff member for the duration of the visit. Also, ask them to wear a facemask if available or cover their mouth.
Have staff carry an alcohol-based hand sanitizer for periodic hand hygiene during visits
After the visit is complete, have staff members wash their hands with soap and water for at least 20 seconds; or use an alcohol-based hand sanitizer.
Ensuring good personal hygrine is the best protection against the spread of COVID-19. Encourage all staff and tenants to observe the following guidelines:
If sick, stay home and avoid close contact with people who aren't sick.
Cover any coughs and sneezes with a tissue or your elbow. Do not use your hands.
Frequently wash hands with soap and water for at least 20 seconds or use an alcohol-based hand sanitizer.
Avoid touching your face, lips, or eyes, especially with unwashed hands.
If you don't already have it, get the flu shot. Although this won't protect you against COVID-19, it will prevent you from getting the flu, similar to symptoms.
If you've spent time in a CDC-designated area within the last 14 days or show symptoms, you may receive instructions to self-monitor home. This will involve observing the following:
Check your temperature twice a day.
Check for symptoms – cough, fever, and shortness of breath
Stay hydrated and take fever-reducing medication if you need it.
If you're going to do some home food delivery, then pay online and have them leave it at the door.
Stay at home and do not go out in public places. Do not go to school or work for the entire self-monitoring period. If you need a doctor's note to explain your absence from work or school, you can get one here.
If any members of your household were not present with you in a CDC-designated country, they could continue to attend work and school. If you show any symptoms, they should remain home until a medical provider has tested you.
If you feel overwhelmed or anxious at any time, you can call NYC Well at 888-692-9355. 24/7 hotline staffed by trained counselors who can provide brief supportive therapy in over 200 languages.
You must self-monitor for 14 days from the date you left the CDC designated country. This is even if you spent some time in another country before entering the U.S.
If you need to leave home to receive care because of an underlying illness or other issues, you should call your doctor or health care provider ahead of time. Tell them about your recent travel, and they will provide further instructions.
If, after the 14-days self-monitoring period, you do not show any symptoms of COVID-19, you are free to return to school or work. There is no formal clearance process.
If a tenant or staff member shows any COVID-19 symptoms (cough, fever, and shortness of breath), they should observe the following guidelines:
Remain at home and call your doctor or the NYC Health Department by dialing 347-396-7990. Remain calm, it may just be the flu, but you should call your doctor anyway. Practice self-monitoring and call your doctor again if your symptoms dramatically worsen.
If the staff member or tenant does not have a doctor or health insurance, they can visit an NYC Health + Hospitals Facility or call 311.
If a COVID-19 case is confirmed, then building management should hire a cleaning company to sanitize all common areas of the building or just the areas that the infected person may have traveled.
At this point, the ability to get tested is still minimal. Unless you're sick or had contact with someone known to have COVID-19, then it may not be possible to get tested. The important thing is that you remain isolated. Follow the guidelines above as you would for self-monitoring and keep your distance from others until your condition improves. Hunkering down like this may not sound like the ideal solution, but it is the best thing you can do for yourself and others.