Buying your first home is no easy task, but you can do it with the proper preparation and planning. One of the most important steps – perhaps the most important – will be setting a home buying budget. How much money do I need to buy the kind of home I want? Many first-time buyer hopefuls make a big mistake if they only consider the one-time expenses, such as the down payment and closing costs. They forget that there are other ongoing expenses you need to be ready for, like home insurance, property taxes, and routine maintenance.
For anyone who's never put together a home budget before, this guide will take you through each step, explaining what you need to account for and how to avoid buying more homes than you can afford.
Everyone has their idea of what they consider "affordable." A good rule of thumb is to multiply your gross annual income (what you earn before taxes) by 2.5. This can be a good starting point for looking at listings at or around this calculation. There are also other factors to consider when determining affordability, such as:
Your Credit Score – The mortgage options available to you and the interest rate you get will largely depend on your credit score. Try to aim for a score of at least 710.
Mortgage Rates – Slight changes in mortgage rates can significantly affect how much you pay each month. Always try to buy when rates are low.
Home Buying Costs – Your down payment is likely to be the first to mind, but considerations include closing costs, moving costs, attorney fees, and other incidentals.
The size of your down payment will largely dictate your purchasing options. Generally, most mortgage lenders want to see a down payment covering 20% of the purchase price. You can get away with paying less, but that will mean taking on private mortgage insurance (PMI) or choosing an FHA or VA loan. The bottom line is that the larger your down payment is, the less you'll pay in interest over the life of the loan.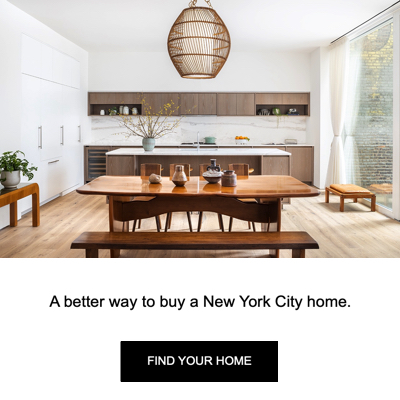 When it comes time to look at listings, it's always better to go for a home where you can put 20% down rather than another one where you can only put down 10%. You can take steps right now to start saving for a down payment.
Your closing costs will come due on closing day. They will include various items such as the mortgage appraisal fee, credit report fee, government recording charges, and the lender's origination fee. In New York City, closing costs for buyers typically range from 1.5% to 6% of the purchasing price, depending on the property type.
Unlike the buyer's broker fee (which is included in the purchase price and paid for by the seller), you must pay your closing costs out of pocket. With the high cost of real estate in NYC, this can be a considerable amount, typically $10,000+. It is possible to negotiate for the seller to pay some of these costs; however, you shouldn't count on it. Better to set aside enough to cover all your estimated closing costs. Remember that these are only estimates; you won't know exactly how much you'll pay in closing costs until your attorney issues you a closing statement.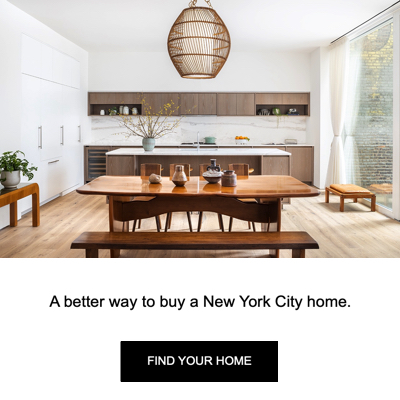 Collecting the keys to your new home is not the end of all your expenses. Depending on your situation, you may have to cover several one-time expenses such as:
Furniture and appliances
Initial maintenance, repairs, renovation
In addition, there will also be some monthly or annual expenses that you'll need to be ready for. These include:
That's still not all of it either. You'll also need to account for ongoing home maintenance costs when things need to be repaired or replaced. The usual advice is to set aside at least 1-4% of the home's value each year for routine maintenance. The more you can set aside for this, the better it is.
Once you've set aside cash for all the previously mentioned expenses, you still have to account for your monthly living expenses. Most lenders advise that you shouldn't spend more than 28% of your gross monthly income on a mortgage payment (including the principal, interest, and any PMI). Also, your total debt to income ratio (DTI) shouldn't exceed 36%. Paying more than this could land you in hot water if you need to cover sudden expenses like a medical emergency.
Be sure to account for everything when calculating your monthly living expenses. Besides paying for food, transportation, and education, you'll likely want to save for family vacations, weddings, retirement, or college tuition.
For anyone planning to buy an NYC co-op apartment, there will be an extra dimension to consider when determining your budget – post-closing liquidity. Every co-op board requires a buyer to have enough liquid assets to cover their mortgage payments and maintenance fees for at least two years (or 24 months) after completing the transaction. Each building will have its requirements and may differ in how they define "liquid assets." In most cases, liquid assets refer to anything that can be quickly and easily converted into cash, such as stocks, bonds, U.S. Treasury, and mutual funds. Things like real estate, gold bars, Bitcoin, trusts, and private stock do not typically meet the requirements for liquid assets. Even when you're not buying a co-op, it's not unusual for a mortgage lender to require enough post-closing liquidity to cover at least six months' worth of mortgage payments and common charges.
Homeownership is a dream, but it can quickly become a nightmare if you miscalculate and buy a home you can't afford. Take all the time you need to work out how much house you can realistically afford. It will become more apparent as you look at listings on the market. Your buyer's agent and loan officer can walk you through all the expected expenses so you have a good idea of whether a home is affordable or not.