Deciding where to live, whether you're looking to buy or rent, can be a challenge. Public transport, crime rates, neighborhood amenities and services, job opportunities, and so much else before you can even consider affordability. These areas must be considered when deciding on your chosen neighborhood. But for parents, a major one will be elementary school options. Every parent wants the best for their kids. It is well understood that your choice of school in NYC has a significant impact on your success later in life. Even if you don't have any kids and aren't planning to, this is still an essential consideration for resale reasons. Properties located in excellent school zones are always in high demand, which means a higher potential return for the investor that times their resale right.
But before you can begin, you need to understand how the NYC elementary school system works. It can be a little perplexing at first. But once you know how it works, you'll have a much better idea of what your options are.
NYC's school system is, based on a geographic zoning system that assigns students to the school in their respected zone. It works by dividing each of the five boroughs into districts and zones. Whatever zone you're a part of will impact your school choice, and the difference can be as little as one block. For instance, in the Upper East Side, having an address on one side of the street will mean your child has access to some of the best schools in the city. But living on the other side of the street will put your child in a zone that has some of the city's most poorly performing schools. It is why real estate prices in some parts of the city can vary so drastically from one side of the street to another.
In total, there are 32 school districts and about 750 school attendance zones. If you're currently looking to buy or rent, make sure you check the zone your preferred apartment sits. Even if a listing states that it's in a zone for a particular school, make sure you double-check that by calling the school itself. They'll have a database of all the neighborhood address that fall under its zone. In recent years, school enrollment has boomed in the most desirable zones, such as District 2 in Manhattan and District 15 in Brooklyn. Adversely, enrollment has fallen in less desirable districts like District 5 in Harlem and District 16 in Brooklyn. A problematic trend has led to some schools being more segregated than their neighborhoods.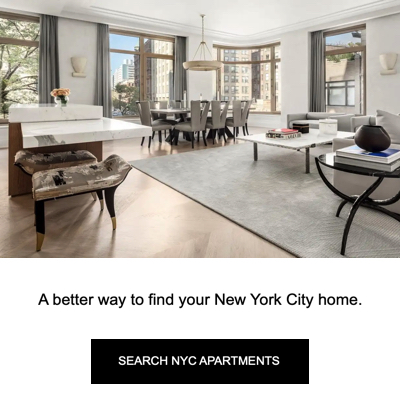 While you can apply for schools outside your zone, the extreme popularity of some schools means you're unlikely to get a spot. Students that reside in the zone are given priority, with most parents being notified of successful enrollment by early March. While there's usually a bit of panic at the start of the year as everyone rushes to get a spot, almost everyone makes it into their zoned school by the time classes start in September. If a child can't be enrolled in their zoned school due to overcrowding, the DOE will assign them to the next closest school with space. If space opens up before October, they can be. They are reassigned to their first choice.
One vital point to note is that once your child is enrolled and begins attending your zoned school, they will stay in it for the duration, even if you move elsewhere in the meantime. For example, many parents rent for 1-2 years in an expensive neighborhood with a good NYC school zone and then move to a more affordable neighborhood. The only problem with this approach is that they won't prioritize your original zone if you have any younger children. However, they will still get a higher priority than children outside the district.
While most students still attend their zoned school (about 60%), an increasing number have started looking at other options in the last decade. For instance, many districts have charter schools, magnet schools, and gifted programs. InsideSchool.org is a terrific resource for learning about each of these schools and seeing how they differ from one another. You can also check out the Department of Education website for further information.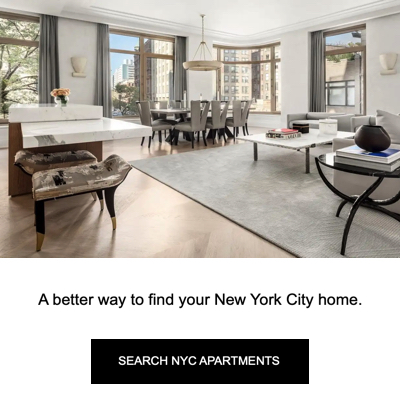 Even if you decide to go with your zoned school, you'll still have to apply for it. School grades tend to fill up fast, so the sooner you apply, the better your chances are of being accepted. The deadline for applications to general education kindergarten is mid-January, with placements set for mid-March. Non-zoned schools will have different deadlines, so read up on each one to find out what they are. When filling out your application, you can apply for up to 12 schools, so fill it out in the order of your preferred schools.
If you ever have questions about a particular school, you can always ask its school coordinator for more information. Every school has one, with their stated job being to help parents decide if this is the right school for their child. They can also help with the application process. You can usually find their contact info on the school's website.
New parents will be thrilled to know that there's a free pre-K for all program that guarantees a spot for all four-year-old's in the city. This year has also seen the start of a free 3-K program for all children born in 2017. The program is open to everyone, but priority will be given to children from selected districts. The plan in time is to expand this program to the entire city. So that all three-year-olds are guaranteed a spot.
However, not all schools offer pre-K programs, so you may have to travel outside your area to attend one. It can be problematic as children from that district will be given priority. The city is trying to manage this problem by opening pre-K Centers. There are specialized centers that offer comparable pre-K education programs. Also, keep in mind that your child won't be eligible for free bussing until they're five years old.
Applications for pre-K schooling will start in early February and continue until March, with the first placements beginning in April. Also, just because a school in your area has underperforming classes doesn't mean their pre-K program suffers as well. A successful application to a school's pre-K program does not automatically enroll your child in their kindergarten program. That requires a separate app when the time comes.
Some schools are unzoned and instead give priority to children based on other criteria. They tend to be far more progressive than zoned schools and place far less emphasis on standardized test results. While still giving priority to those who reside in the district, these schools keep several spots reserved for non-district families. Districts 2, 7, and 23 are such districts.
The parents of a child who fails to be gain a seat in either an unzoned school or G&T will sometimes go with a dual language program instead. Although initially created to help English learners (EELs), dual language schools have now become an option for English-speaking children that want to gain an added educational boost. As a result, demand for these schools tends to be very high, especially for French and Mandariwhoograms.
Another option for parents is Magnet schools. These schools receive federal or state funding for special programs like science, art, and technology, with their stated aim being to foster diversity. However, these schools should not be mistaken for talented schools, as that is not what they are. Zoned residents will still get priority for a place in these schools. However, there is a lottery for those who apply outside the zone.
Another type of un-zoned school is charter schools. These are public schools that operate independently of the districts under a charter from the state Board of Regents or the State University of New York. Admission is by lottery; preference is given to those residing in the district. These schools tend to have high standards for academic achievement and behavior. You can learn more about charter schools in NYC and start your application on the New York City Charter School Center website.
Parents of gifted children will be interested in enrolling them in the G&T program. However, they'll need to start preparations for this well in advance, and they'll be facing some fierce competition. Admission to the city's G&T schools is, based on the combined results of the Otis-Lennon School Ability Test and the Naglieri Nonverbal Ability Test. Parents must apply to have their child tested a year before starting school, with the deadline being November.
Tests are held in January, with results coming out in March, followed by applications in April and placements in late May. A test score of at least 97% is, required for admission to specialized G&T schools. However, those with scores of 90% or higher may still be approved for specialized district programs.
Also, just because your child qualifies for a G&T seat doesn't automatically mean they'll get one. There's a waiting list with preference given to those students that scored the highest. Unlike other programs, no priority is given to students who reside in a school zone with a G&T program. Admission is city-wide and based entirely on test score results.
There are many good reasons for choosing a private school such as better facilities, smaller class sizes, and extras like a special focus on music, sciences, or art. They're also a viable option if your child didn't get a spot in an unzoned school. In addition, you'd be surprised how much financial aid is available to help parents cover the costs of private tuition. Some private schools even offer a sliding rate for the less-affluent.
The largest concentration of private schools is found on the Upper East Side, with the Lower Eastside coming second. Some of these schools offer pre-K programs, with a select few even offering classes for three and two-year-old's. Parents must apply to each private school individually and comply with their individual admissions requirements.
One key difference between private and public schools is that while kindergarteners can attend public school when they're four, long as they turn five before the end of the calendar year, the same is not valid for private schools. Almost all private schools require that students be 5-year's old before starting on September 1. It is because the curriculum is a bit more advanced in private schools. They also want to ensure that a child is ready both emotionally and socially for what lies ahead.
For many parents, their children's education is as important as anything else. Especially in New York City, finding the right school for your child means touring many locations and neighborhoods. Since districts control public schools, relocating could place your child in a less than desirable school atmosphere. Consider these tips to find the best educational outlet in the area of your choice.
The National Center for Education Statistics (NCES) provides prospective home-buyers with data for state school districts. If you're relocating or looking for the best school option after a move, remember that the School District Mapping and Demographics allows users to find graduation rates, state-level assessment results, household demographics, and the average real estate costs.
While touring homes in a specific area, it's helpful to include school visits in the itinerary. When preparing for a particular real estate tour, search the schools in that specific area. Then plan to visit all the schools listed, the public school assigned to that neighborhood, or any specific interest. Open houses and guided tours prove ideal to decide on the best schools for a child. If visiting during a school day, ask administrators, students, and parents questions so you can get a full grasp of the school environment.
While districts assign public schools to specific areas, some alternative schools don't bar students because of their home location. Consider applying to prep schools, private institutions, boarding schools, or charter/alternative schools if you're unsatisfied with the local public school offerings or interested in well-reviewed alternative schools that have a particular style of teaching.
Tour these schools or academies and their surrounding neighborhoods, especially if commute proves troublesome. Otherwise, consider the costs and mileage if you're driving your children to school; or research the costs of a subway commute.
Due to the competitiveness of private or prep schools, most schools schedule an interview and tour of the campus for the same day; make sure to come prepared with questions and aim to impress. Unfortunately, many jump hurdles to get into these private schools, often overlooking the process of finding a comfortable home.
Visiting a school isn't always enough to set a mind at ease. It helps to hear how other parents respond to a specific school and area on various blogs and school review websites. Connect with parents and current residents in districts, discussing positive notes or issues they experienced with a school or its location. Try attending a school board meeting to get a feel for how the school operates. Find the schedule of meetings on the district website.
Whether looking at competitive prep schools or top-rated public schools, there's a comfortable compromise for every family. Lock in excellent education for your little geniuses without sacrificing a healthy home life.
The admission process for private schools starts in September before your child is ready for kindergarten. Helpful resources for comparing the different schools include the Parents League website, NYSAIS.org, and NAIS.org. Each private school will also have its website, so check out those too. Once acceptance letters go out in February, parents will usually have about a week to accept or decline.
Each school will have its own admissions assessment, some of which will involve a test, others only a 5-minute evaluation. Every school has an interview process; done after completing a tour of the facilities. When deciding on admissions, preference can be extended to children with legacies (children of former students). However, how an NYC school defines 'legacies' will differ. For some, only parents will be counted. For others, grandparents, aunts, and uncles will be, counted. Priority is almost; always given to siblings, but this shouldn't be considered a guarantee. Additionally, while having good connections can help, recommendation letters are not always welcome. Admissions directors don't like having to sort through dozens of recommendation letters, especially if they don't know the family well.