In a fast market where homes sell swiftly, an escalation clause in your purchase offer could give you an advantage over competing buyers. Typically, escalation clauses are not a common strategy in the NYC market, but in the right circumstances, they can work. However, they can also backfire when not used appropriately.
We discuss what buyers need to know about escalation clauses, what they are, how to offer one, and the risks.
An escalation clause is an offer to increase your bid by a certain amount if another competing offer is submitted. It will clearly state how much extra you are willing to pay and the limit you are ready to go. Including an escalation clause is a safety measure to protect against being outbid. In NYC, purchase offers are not considered binding until "in-contract," when the seller countersigns the contract. A seller's word to accept an offer means little until they have signed the contract of sale. If a better offer comes, sellers can take it without legal consequences. Having an escalation clause gives you some protection against such a scenario.
For example, let's say there's a listing you're interested in with an asking price of $850,000. You offer $800,000 but include an escalation clause saying you're prepared to raise your bid by $5,000 above any competing offer. Since you do not want the price to go beyond your budget, you can place a cap on how much you're willing to pay, say, $845,000.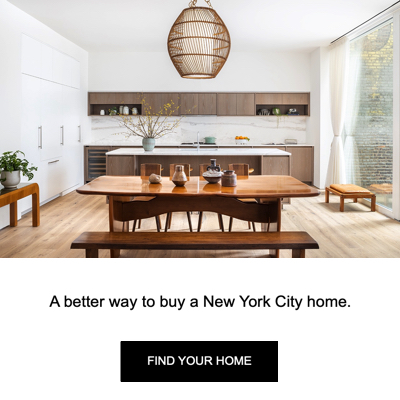 Any escalation clause will include three main components:
The original offer price
How much will you escalate that original offer above a competing offer
The limit on how high you are willing to raise your offer
Buyers who plan to include an escalation clause in their offer should consult their buyer's agent. The exact terms need to be decided on carefully. You could get yourself in trouble if the escalation clause is poorly worded or does not include a limit on how high you are willing to go. Typically, offers are through the buyer's agent and the seller's agent.
The escalation clause should also include precise wording that says it can only be triggered when bona fide proof of another competing offer is provided. You must also clarify "proof" of another offer. Receiving evidence may be difficult as listing agents are not required to disclose any offers they have or have not received.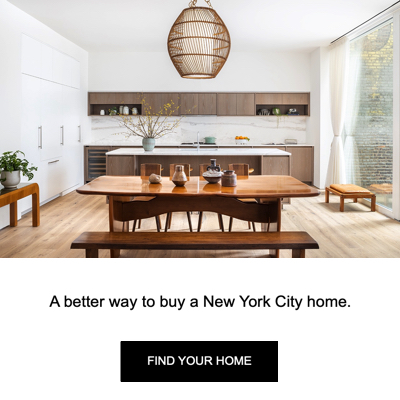 Escalation clauses in seller's markets can help. They immediately signal to the seller that you are a serious buyer and allow you to stay competitive, knowing you will stay in the race if any competing offers are submitted. This can be quite the advantage in a market as busy and competitive as NYC. An escalation clause also ensures you will not pay more than you want to for a home. In short, they work best in a situation where you predict there might be a bidding war.
While escalation clauses can have some advantages, they also have drawbacks. For a start, a buyer with an escalation clause immediately shows their hand to the seller, who knows exactly how high their offer is willing to go. However, it can limit a buyer's negotiating power. They can also cause appraisal issues when the offer goes beyond what the lender determines is the home's fair market value. You may win the bidding war to learn later that your lender will not approve all the funds needed to close, leaving you having to cover the spread between your offer and appraisal.
For co-op sellers, escalations clauses can cause issues by diverting attention from more financially qualified buyers to pass the board approval process. Some sellers may even outright reject an escalation clause. They fear it may result in selling for less than they know the buyer can pay. A significant consideration for co-op sellers is also choosing the buyer best qualified for passing board approval is often more important than choosing the one with the highest bid.
You should thoroughly discuss any decision to include an escalation clause in your offer with your buyer's agent. They can explain the intricacies, pros, and cons. Whether or not you do have one will largely depend on the following considerations:
Is the seller likely to accept an escalation clause? – Some sellers will not accept an escalation clause in any circumstance because it limits their ability to issue counteroffers to other buyers. Some sellers will be happy to accept one, seeing it as an easy way to make buyers outbid each other and streamline the selling process. An astute buyer's agent can often work to determine a seller's stance on this.
Will there be multiple offers? – Escalation clauses are ideally used when a buyer is confident there will be multiple offers on a property. But you are giving up your negotiating power if there are no competing offers. As well as keeping you in the race during a bidding war prevents you from overbidding—a common occurrence in bidding wars where emotions can run high.
Has the seller's agent announced a one-day review or multiple rounds of offers? – Sellers can have different approaches to dealing with a fast market where they hold most of the cards. Some go for a "one-day review" strategy to announce that the listing will go live on Friday, with all offers to be reviewed the following Tuesday. This all-or-nothing situation is perfect for an escalation clause. Other sellers take a more laid-back approach. They will wait for offers to come in, choose the best ones, and send out a request for their "best and final offer." Multiple bidding rounds could weaken a buyer with an escalation clause.
It is important to remember that every situation is unique. Including an escalation clause will depend much on what your agent can learn of the seller's review process, the current market, and your agent's foresight of the most probable outcomes. They can work in your favor, but only when the situation is right. Otherwise, they can perform against you. Know the current market prices as well. Just as you should not raise your offer above what you can afford to pay, do not aim for a bargain in a competitive environment.