Manhattan may be known for its legendary restaurants, late night finds and corner bodegas but occasionally it's nice to have a night in too. Despite notoriously small kitchens, intrepid home cooks have scoured various parts of the city to find the best markets with the best ingredients to be able to whip up something at home.
From classic New York delicacies like lox and bagels to specialty meats and cheeses, various artisans and stores cater to demanding foodies, no matter where you live. For foodies, even having to schlep groceries from one side of town to the other via bus, subway or taxi is no trouble when they get to enjoy the fruits of their labors. Take a look at some of the most revered places that food lovers shop in New York City.
Chelsea
Chelsea has no shortage of high-end restaurants and places to grab a quick bite or a nice glass of wine. But it is also home to the Chelsea Market, a collection of specialty shops perfect for finding goodies for your next meal. Check out some favorites, including Buon Italia, which sells Italian specialties like meats, cheese and gelato, Lucy's Whey, a specialty cheese shop, and Dickson's Farmstand Meats, which features a variety of cuts and sausages not found in your typical grocery store.
Midtown
When in Midtown, be sure to check in at Grand Central Market. Yes, there's the Oyster Bar for a quick snack, but there's also an indoor farmer's market type area selling everything from caviar to fresh veggies and flowers.
Also in Midtown, you can get your knives sharpened at JB Prince while you shop for gourmet gadgets and tools that you can't always find in your typical restaurant supply.
Lower East Side
The Lower East Side's food scene is famous thanks to films like Crossing Delancey. While the legendary Gus's Pickles have moved to Brooklyn, there are still a few other pickle purveyors in the area, including Pickle Guys and some pickle sellers are also available at the local farmer's market.
Also here is Russ & Daughters, best known for their lox and bagels but they also sell other dishes, from smoked fishes to caviar and they even ship so you can send friends and family a taste of The Big Apple.
Then of course, there's the Essex Street Market, a collection of specialty food purveyors that includes butchers, cheese shops, Asian specialties, artisanal French bakeries and more.
Greenwich Village
Alongside trendy bars and bakeries, there's also The Broadway Panhandler, for filling up your kitchen with everything you need to cook up something delicious. And a local longtime personal favorite Bar Pitti.
Upper West Side
On the Upper West Side, head to Zabar's famous for its local specialty items perfect for taking home or going for a picnic in Central Park. The two-story store has food and to-go items downstairs, while upstairs is stocked with kitchenware, gadgets, baking supplies and more to create your own meals at home.
Farmer's Markets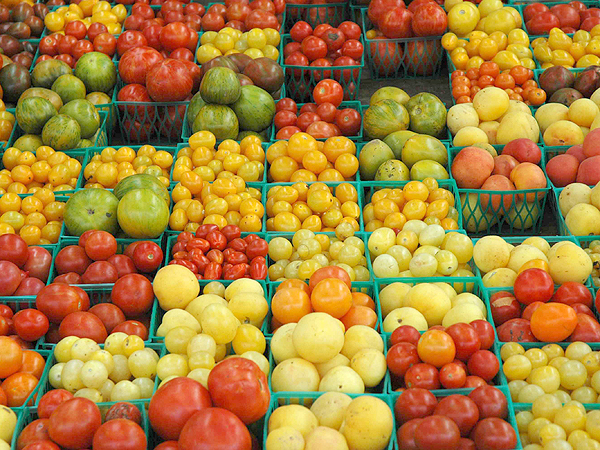 The Union Square Greenmarket is the city's largest farmer's market and is open year round. It's a favorite because of the diverse range of produce, meats, dairy, and other fine products offered. If you're not near the original, offshoots have popped up from the Upper West Side to Tribeca.
If you're looking for a complete list of all the terrific food and specialty stores in the city, visit this link.