New York City, the city that never sleeps, is a global financial and cultural capital and a veritable playground for festival enthusiasts. The city's dynamic festival scene is a testament to its diverse and eclectic population, offering a kaleidoscope of experiences that cater to every taste and interest. From grand parades and cultural showcases to music extravaganzas and culinary delights, New York's festivals reflect the city's rich tapestry of cultures and its unyielding spirit of celebration. Let's embark on an immersive journey through the annual festivals that punctuate the city's calendar, each one offering a unique opportunity to revel in the heart and soul of New York.
As winter blankets the city in a pristine layer of snow, New York awakens to captivating festivals that warm the spirit and ignite a sense of wonder.
The Lunar New Year Parade and Festival, held in January or February, ushers in the auspicious beginning of the Lunar New Year. Now a vibrant tradition in Chinatown, the streets come alive with the mesmerizing sights and sounds of dragon dances, lion costumes, and rhythmic drumming. The air is filled with the aroma of delicious street food, and families gather to honor their heritage and bring good luck for the year ahead.
For food enthusiasts, the New York City Restaurant Week is an annual culinary extravaganza held in January or February. It's a compelling opportunity to savor the city's diverse cuisine at affordable prices. Top-tier restaurants offer prix-fixe menus, allowing diners to indulge in exquisite culinary creations that reflect the city's gastronomic diversity.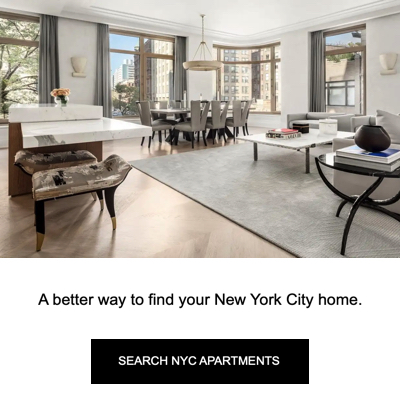 As winter's grip loosens, spring paints the city with blossoms and new beginnings. This season ushers in various festivals that celebrate everything from culture to film.
On March 17th, the city dons shades of green for the St. Patrick's Day Parade. This iconic event, the world's oldest and largest St. Patrick's Day Parade, takes over Fifth Avenue. Bagpipers, Irish dancers, and elaborate floats come together to showcase the proud Irish heritage and cultural contributions that have shaped the city.
The Cherry Blossom Festival at the Brooklyn Botanic Garden is a sight in April. As cherry blossoms bloom in delicate shades of pink and white, the garden comes alive with Japanese cultural events, tea ceremonies, and Ikebana (flower arranging) demonstrations. It's a serene and enchanting experience that draws visitors far and wide.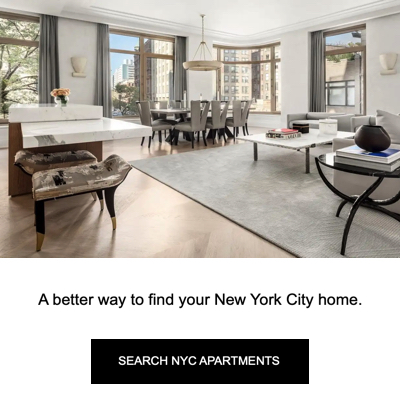 Another cultural gem, the Tribeca Film Festival, lights up the city with the magic of cinema. Held in April or May, this festival showcases a diverse range of films, from feature-length movies to thought-provoking documentaries and emerging talent. It's a celebration of storytelling that captivates film enthusiasts and sparks conversations.
As summer arrives, the city's festival scene kicks into high gear, offering an array of events celebrating music, diversity, and community.
The Governors Ball Music Festival, held in June on Randall's Island, is a music lover's paradise. Over three days, the festival brings together top-tier acts from various genres, creating a harmonious symphony against the backdrop of the iconic city skyline. It's a chance to dance, sing, and create lasting memories with fellow music enthusiasts.
In June, the city's LGBTQ+ community takes center stage during the Pride March. This exuberant and colorful parade marches down Fifth Avenue, celebrating equality, diversity, and love. It's a powerful display of unity and a reminder of the progress that has been made and the work that remains to be done.
The Macy's Fourth of July Fireworks, held on July 4th, is a dazzling display of pyrotechnics that lights up the East River. Against the backdrop of the city's iconic landmarks, the night sky erupts in a spectacular show of colors, shapes, and patterns, celebrating America's independence with a touch of New York flair.
Harlem Week, held in July or August, celebrates Harlem's culture, history, and achievements. From music and dance to fashion and food, the event showcases the neighborhood's vibrant spirit and pays tribute to its legacy as a cultural epicenter.
As summer gives way to the crispness of fall, New York City continues offering a rich tapestry of festivals celebrating art, culture, and community.
West Indian American Day Carnival, held on Labor Day, is a Caribbean carnival that brings Brooklyn's streets to life with vibrant colors, infectious music, and exuberant dancing. The parade and festivities celebrate the Caribbean's rich cultural heritage and showcase the community's unity and joy.
The New York Film Festival takes center stage at Lincoln Center in September or October. This prestigious event features a curated selection of films from around the world, including premieres, classics, and emerging talent. It's a celebration of the cinematic arts that draws filmmakers, critics, and cinephiles alike.
Comic book enthusiasts and pop culture fans converge in October for the New York Comic Con. This four-day extravaganza features comic book creators, artists, celebrities, and cosplayers. It's a vibrant celebration of fandom, creativity, and geek.
As the year draws to a close, New York City embraces the festive spirit of the holiday season with a series of enchanting events.
On October 31st, the Halloween Parade in Greenwich Village is a spooky spectacle that showcases creative costumes, towering puppets, and marching bands. It's a thrilling and whimsical celebration of the macabre that draws participants and onlookers alike.
The holiday spirit is in full swing in November and December, with various Holiday Markets that pop up across the city. The Union Square Holiday Market and Winter Village at Bryant Park are just a few examples. These markets offer unique gifts, festive treats, and a magical atmosphere that captures the season's essence.
And, of course, the Times Square New Year's Eve celebration is a globally recognized event that marks the transition to a new year. As the iconic ball drops in Times Square, confetti rains, and fireworks light up the night sky, the city joins the world in bidding farewell to the old and welcoming the new.
As the seasons unfold, New York City's festival calendar weaves a continuous symphony of celebration that resonates with the city's boundless energy, creativity, and diversity. Each festival becomes a vibrant note in this grand composition, inviting you to explore, engage, and revel in the multifaceted tapestry of experiences that define the heart and soul of New York City. Here are more festivals to enjoy.
Adding a vibrant touch of Italian culture and cuisine to the festival lineup, the San Gennaro Festival brings the flavors of Italy to the streets of Little Italy. Held annually in September, this lively event honors San Gennaro, the patron saint of Naples, with a colorful procession, religious ceremonies, live music, carnival games, and an array of delectable Italian dishes. Visitors can indulge in traditional favorites such as cannoli, pasta, and zeppole while immersing themselves in the festive atmosphere and the warm embrace of Italian-American heritage.
The Dominican Day Parade, typically held in August or September, is a joyful and colorful celebration of Dominican heritage and culture. This vibrant event takes over Sixth Avenue, filling the streets with music, dance, traditional costumes, and the lively spirit of the Dominican Republic. The parade features elaborate floats, energetic dancers, marching bands, and cultural groups representing different aspects of Dominican identity.
Adding a burst of color and culture to the winter, the Diwali Festival illuminates the city with the joyous celebration of lights. Held in November, this vibrant event honors the Indian festival of Diwali, filling the streets with lanterns, fireworks, traditional dances, and sumptuous feasts. The festival offers a glimpse into the rich cultural tapestry of New York's diverse communities.
Marching into the early spring, the Armory Show transforms Piers 90 and 94 into an expansive gallery space that showcases contemporary and modern art worldwide. Collectors, artists, and enthusiasts converge to explore an array of artistic expressions, from paintings and sculptures to multimedia installations, sparking conversations and inspiring creativity.
The International Food Truck Festival gathers a fleet of food trucks from various cultures and cuisines to satisfy the culinary cravings of adventurous eaters. Held in April or May, this gastronomic extravaganza allows attendees to sample a global feast on wheels, from tacos and sushi to kebabs and crepes, immersing themselves in the city's vibrant street food culture.
Melting hearts with soulful melodies, the Blue Note Jazz Festival sets the stage for a harmonious journey through jazz. Held in June, this musical celebration fills renowned jazz clubs and venues across the city with performances by legendary musicians and emerging talents, capturing the essence of New York's jazz heritage.
Bringing a slice of country life to the city's heart, the West Side County Fair is a multicultural fiesta in September. Attendees gather at Riverside Park to enjoy carnival rides, live performances, traditional fair games, and diverse food offerings that mirror the city's vibrant communities.
Unveiling the power of visual storytelling, Photoville transforms shipping containers into galleries that showcase captivating photography exhibits. This immersive event in September invites attendees to explore thought-provoking narratives, engaging with images that capture the human experience, social issues, and the world's beauty.
Welcoming leaders and diplomats from around the world, the UN General Assembly Week is a pivotal moment for international diplomacy and discourse. This event elevates the city's global significance in September and offers opportunities for dialogue, cultural exchanges, and discussions on pressing global issues.
Nurturing the literary soul of the city, the Brooklyn Book Festival gathers writers, readers, and literary enthusiasts to celebrate storytelling and intellectual exchange. Held in September, this festival features author panels, book signings, discussions, and a vibrant marketplace, creating a literary oasis in the heart of Brooklyn.
Unveiling the city's creative prowess, NYC Design Week spotlights innovative design across various disciplines, from architecture and fashion to furniture and digital art. Held in May, this event showcases exhibitions, installations, and workshops that ignite conversations about the intersection of art, technology, and aesthetics.
Tickling taste buds and embracing culinary diversity, the Taste of Times Square presents a smorgasbord of flavors from renowned restaurants and eateries. Held in June, this food festival allows attendees to sample delectable bites from various cuisines while enjoying live entertainment and the vibrant atmosphere of Times Square.
Honoring the contributions and heritage of Asian American and Pacific Islander communities, this festival takes place in May. Attendees enjoy traditional performances, cultural exhibits, art showcases, and many culinary delights that reflect the rich tapestry of cultures within the city.
Bringing the rhythm and spirit of Africa to Brooklyn, the DanceAfrica Festival is a captivating dance extravaganza that celebrates the vibrant cultures of the African diaspora. Held in May, this event features exhilarating dance performances, workshops, and a bustling bazaar that showcases African art, crafts, and cuisine.
Fueling the passion of comic book aficionados and pop culture enthusiasts, Flame Con is an LGBTQ+ comic and pop culture convention held in August. Attendees celebrate diversity, inclusivity, and creativity through panels, cosplay, art exhibits, and a vibrant community that shares a love for all things geek.
Navigating through the winter months, Winter Jazzfest warms the soul with a fusion of musical genres and artistic expressions. Held in January, this multi-day event transforms venues across the city into hubs of live jazz performances, showcasing the evolution of this timeless musical genre.
Welcoming spring with a burst of color and fragrance, the New York Botanical Garden's Orchid Show enchants visitors with a spectacular display of orchids worldwide. Held from February to April, this floral symphony invites attendees to immerse themselves in a sensory experience that celebrates the beauty of nature.
Celebrating the vibrant artistic heritage of Harlem, the Harlem Arts Festival brings together local talents and emerging artists for a dynamic showcase of music, dance, theater, and visual arts. Held in June, this event fosters community engagement and cultural appreciation while highlighting the neighborhood's artistic legacy.
Channeling the spirit of DIY culture, the Renegade Craft Fair invites attendees to explore a world of handmade crafts, art, and design. Held in December, this holiday market showcases the creativity of independent artisans and offers a unique shopping experience for those seeking one-of-a-kind treasures.
Embracing the city's vibrant street art scene, the Street Art and Graffiti Expo showcases the talents of local and international artists who transform public spaces into dynamic canvases. Held in the summer, this event allows attendees to witness the creation of large-scale murals and graffiti art while engaging with the artists themselves.
Diving into the whimsical and surreal, the Coney Island Mermaid Parade is a festive carousel of joy held in June. Attendees dress up as mermaids, sea creatures, and other imaginative characters, parading down the boardwalk in a colorful procession that celebrates creativity, individuality, and the spirit of Coney Island.
Transporting attendees back in time, the Jazz Age Lawn Party reimagines the Roaring Twenties with a Gatsby-esque soiree held in the summer. Attendees don their finest vintage attire, dance to live jazz bands and enjoy a day of swing dancing, Charleston, and speakeasy-inspired cocktails on Governors Island.
Unleashing the imagination and fostering artistic expression, Figment NYC invites attendees to participate in an interactive and immersive arts festival. Held in June, this event transforms Governors Island into a playground of creativity, featuring installations, performances, workshops, and a space for attendees to contribute to the artistic landscape.
As summer nights settle in, Bryant Park Picnic Performances offer a symphony of entertainment, blending music, dance, and theater into captivating outdoor performances. Attendees gather with picnic blankets and baskets, creating an inviting atmosphere where cultural experiences and artistic expressions unfold beneath the moonlit sky.
Central Park becomes a stage for the timeless works of William Shakespeare during the Shakespeare in the Park series. Theater enthusiasts gather for free performances of classic plays, from romantic comedies to dramatic tragedies. This theatrical reverie immerses attendees in Bard's masterpieces amidst the park's natural beauty.
Lincoln Center Summer for the City invites attendees to explore diverse cultural offerings, including music, dance, film, and more. Set against the backdrop of the iconic Lincoln Center, this series of events and performances foster a sense of artistic discovery and community engagement, celebrating the city's vibrant cultural landscape.
Pioneer Works' 'Second Sundays' series offers a creative journey through art, science, and culture. Held on the second Sunday of each month, this event features workshops, talks, performances, and exhibitions that foster interdisciplinary exploration and spark intellectual curiosity.
For those seeking an electrifying experience, Electric Zoo electrifies Randall's Island with a dance music odyssey. This electronic music festival features top DJs and artists worldwide, creating an immersive environment where beats and melodies unite the crowd in a pulsating dance celebration.
Backyard at Hudson Yards transforms an urban oasis into a haven of experiences, offering everything from outdoor fitness classes to live performances and cultural events. As attendees gather to partake in diverse activities, the backyard becomes a hub of summer excitement and exploration.
Floating on the Hudson River, Little Island hosts a summer season filled with artistic reverie. This innovative space showcases a dynamic array of performances, exhibitions, and interactive installations that invite attendees to immerse themselves in a world of creativity and imagination.
Celebrating the rich culinary heritage of East Asia, Dragon Fest offers a tantalizing culinary odyssey that showcases a fusion of flavors and traditions. Attendees indulge in an array of Asian delicacies, from dim sum to bubble tea, while immersing themselves in cultural performances and immersive experiences.
Embracing the bond between humans and their furry companions, Manhattan West Woof Fest celebrates Pride Month with a pet-friendly event that features pet parades, costume contests, and interactive activities. This joyful gathering highlights the inclusive and loving spirit of the LGBTQ+ community.
Afropunk Festival is a vibrant celebration of Black culture, music, and artistry. With performances by renowned artists and a platform for emerging talents, this festival fosters a sense of empowerment, community, and artistic expression that resonates deeply with attendees.
Central Park Film Festival transforms the iconic park into an enchanting outdoor cinema, showcasing classic and contemporary films under the stars. This cinematic retreat allows attendees to enjoy movie magic amidst the natural beauty of Central Park, creating a nostalgic and immersive viewing experience.
New York City's festival calendar is a captivating journey through the heart and soul of a city that thrives on diversity, creativity, and celebration. From winter to summer and through every season, the festivals offer an opportunity to immerse oneself in the city's cultural tapestry, forge connections with fellow enthusiasts, and create lasting memories. As each festival paints a vivid stroke on the canvas of New York's ever-evolving identity, it reflects the spirit of the people who call this extraordinary city home. So, whether you're a music fan, a food lover, an art enthusiast, or simply seeking to immerse yourself in the vibrancy of New York's spirit, the city's festivals offer an extraordinary tapestry of experiences that invite you to revel in the magic.