With the price of a new home in NYC being where it's at, both now and historically, the idea of buying a fixer-upper has always been an appealing one. It's usually their only option for a lot of first-time buyers in getting into a crowded market. Popular HGTV shows like Fixer Upper have also added a particular gloss to the practice and inspired many to try their hand at it.
But with a pandemic still raging, a questionable economic recovery, and a problem-ridden factor market, 2021 may not be the best time to get in on the fixer-upper game. Below we've outlined six major reasons why this is the case. Of course, those dead set on buying and renovating a fixer-upper this year can still do so. But our advice would be to acknowledge the realities of it before putting any money down.
As stated in pretty much every fixer-upper article under the sun, gut-reno costs are extreme. Most jobs go well over budget, and with the costs of raw materials right now, you can pretty much guarantee that'll be the case for your project. The pandemic has had a serious impact on the industry – responsible for supplying raw materials. Costs have more than doubled, even for something as necessary as lumber. It's been made worse by similar logistics industry problems, with huge backlogs due to limited supply and rising demand.
If you press ahead with a major renovation project right now, know that you'll almost certainly have to pay double or even treble price for what you would normally. You'll also be on a long waiting list for the materials to even reach you, which is sure to impact your timetable and labor costs.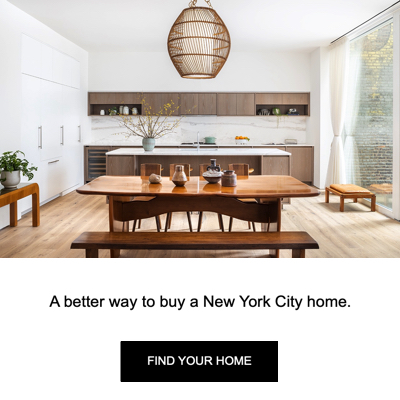 Even with a vaccine now on the way, there are still a lot of unknowns. Predicting how long it will take before restrictions can be lifted and life can return to normal is an open question. In all likelihood, some level of social distancing will remain in place until the year's end. This poses a lot of problems for anyone looking to undertake a renovation project. Contractors may be under severe limitations on how and when they can perform their work. This is especially so if the job is taking place in a condominium or cooperative building. House rules could change on a dime and throw your whole schedule out the window.
Renovating a townhouse comes with far fewer issues but still poses problems. It's unrealistic to expect contractors to keep their masks on at all times during their physically laboring work. Safety concerns like this mean that any project is bound to take longer than usual. The longer a job takes, the more the costs are bound to rack up. You may also have a hard time finding contractors who are willing to do the work. There's a huge backlog now, putting many projects on hold like the factor and logistical industries.
When you're buying a fixer-upper, you're buying it as-is. The older the home, the more likely there are to be problems. A home inspection can uncover some of these, but you won't know about specific problems until work begins in most cases. This has always been an issue when buying a fixer-upper, which is why it's so important that you have a reserve fund in store. Combined with a pandemic, this becomes a more acute problem. Costs can sometimes be ten times the original estimate, straining a buyer's finances even further in an already difficult time.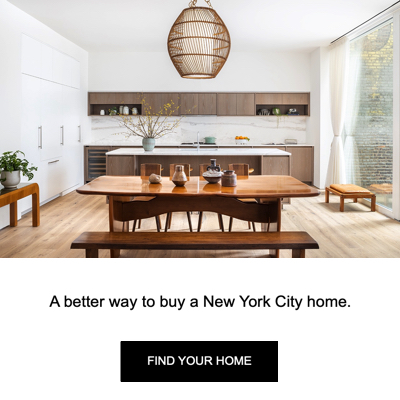 Similarly, older homes may have code violations or liens that add further to the cost. Performing thorough due diligence is now more important than ever, but you may miss a few things even then. The most common issues that aren't detected until work begins are defective plumbing and electrical lines. As the adage goes – buyer beware.
A less-talked-about issue with fixer-upper projects is security. Homes can be particularly venerable during renovations, with doors and windows often left open as contractors come and go. Massive job losses in the wake of the pandemic have certainly made people more desperate, and a home in the process of renovation makes for a tempting target.
Most fixer-uppers tend to be several decades old. A common issue with older homes, especially those built before 1960, is lead paint. That was the year New York City banned its use, about 18 years before the EPA made a nationwide ban. Anyone buying an older home that they suspect may have led paint is advised to purchase a test kit. Removing it can be costly and dangerous work. Local Law 1 stipulates that property owners must identify and remediate any lead paint hazards in buildings with a young child.
Anytime something looks like a good idea, people will be drawn to it. Fixer-uppers have soared in popularity over the last few years, with many people seeing them as easy money makers. But as demand goes up and inventory goes down, prices start to rise. That's what you're likely to find if you look for one now in a desirable NYC neighborhood. In addition, pandemic restrictions mean that more people have extra time on their hands, and some are using that to look for new ways to earn a living. Fixing and flipping houses is one such area that has seen increased interest over the last few months.
But with that popularity comes a more crowded market and lower profit margins. It's also a lot harder to obtain permits and other renovation documents because most offices are closed. Contractors and inspectors are also in high demand leading to long waiting lists. Simply put, it's not a good time right now to get in on the fixer-upper game. Even in a typical year, they present a unique challenge, and this year, like the previous one, looks to be anything but ordinary.