With housing so expensive in New York City, it's not surprising that many people turn to fixer-uppers as an option. Buying a property that requires a little TLC is a great way to get square footage or a more desirable location at a lower price than a turn-key home. However, they tend to come with many hardships, as anyone who's seen a few episodes of HGTV will know. Especially if you're envisioning doing a gut renovation, this will be a daunting task and one that's sure to test the patience of anyone.
Even a property needing just a few months of work can be stressful. As such, it helps to know what you're getting yourself. If you've got your heart set on this, here's how to buy a fixer-upper.
Buying and renovating a fixer-upper can be a great opportunity. But if you fail to plan right, miss a few red flags, or get into more than you planned, your project can become the stuff of nightmares. Stop for a moment and consider whether or not you should buy a fixer-upper. It might also be good to discuss the matter with a financial planner before doing anything else. At the very least, you should only consider buying a property in need of some TLC if:
You can put up with waiting as much as a year for the project to be complete.
You have enough savings for a down payment and renovation costs.
Your cash isn't enough to buy a move-in property in your preferred neighborhood.
You're a patient person who can deal with delays and unplanned hiccups.
Much of this will depend on what your vision is. Are you looking for a dilapidated townhouse that you can pick up for a song and do an extensive gut renovation? Or are you just looking for something that only requires a little DIY that could be finished by yourself and a licensed contractor in a few months? Ask yourself this before proceeding, as much will depend on your answer.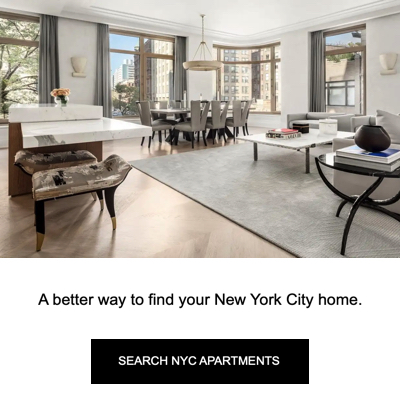 If you're sure that buying a fixer-upper is the right decision, then take these steps to get the ball rolling. There will be a lot to consider, so the more research and planning you can do, the easier your search, purchase, and renovation will go.
Purchasing real estate in New York is severe enough as it is. But for a project of this scope, you'll need an entire team of experts to handle all the difficulties ahead.
Your first task should be to hire a reputable buyer's agent. They should have experience purchasing fixer-uppers and be familiar with your preferred neighborhood(s). An agent should display a thorough understanding of the laws and regulations you may have to face, be n able to suggest potential neighborhoods that suit your needs and be willing to listen to your concerns and questions. Ensure to interview each agent to ensure they're the right fit for the job and are someone you can get along with. Once you've found the right agent for the job, you'll be asked to sign an agency disclosure form. This will officially make you their client.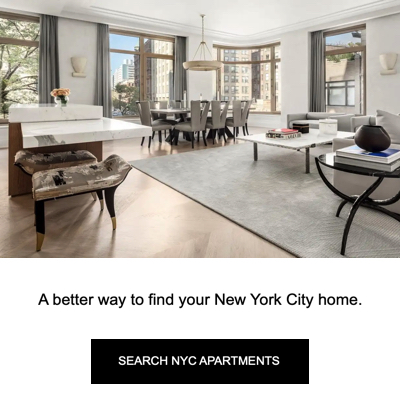 You'll also need an architect to envision a full gut renovation. Having an architect by your side will be crucial when evaluating different properties. They can point out the potential in a place, identify red flags, and give you a rough estimate of how long or expensive a renovation might be.
If you're only looking for a place needing a little TLC, you can probably get away with a licensed contractor. They'll be able to evaluate costs and problems only as well as an architect. However, if you eventually buy layout changes, you'll want to hire an architect to help with the planning. The sooner you can involve an architect in the plan, the better any renovation project will go.
Ask your buyer's agent for recommendations if you don't know where to start finding an architect or contractor. They should have a list of licensed professionals they can vouch for and may have worked with. Vet them just as carefully as you vetted your buyer's agent. You'll be working closely with this person for some time, so you'll need the right one for the job.
Lastly, you'll need a real estate attorney. They'll be required to handle all the legal documents and conduct due diligence on a property once you're in contract. Fixer-uppers are, by definition, sold in as-is condition. There may be issues with it that require review.
What kind of property are you looking for? NYC has a range of different properties to choose from. There are condos, co-ops, pre-war apartments, townhouses, and single-family apartments. Co-ops make up most NYC real estate (about 75%) but may present renovation difficulties. Most co-op boards have stringent renovation rules, limiting what you can do. Condo boards will also have rules and regulations on improvements but not to the degree that co-ops do.
Townhouse's present the least problems with a renovation project as there will be no limit on what you can do. Your agent will help you decide which property type suits you best based on your needs and budget.
The neighborhood you choose to live in will significantly impact your lifestyle. Depending on your preferred lifestyle, your place of work, and your budget, your agent will help you narrow down a list of potential neighborhoods. Even if you have your heart set on a particular one, it's still worth having a backup list. Certain neighborhoods will be hotbeds for finding fixer-uppers, most of which will be outlying neighborhoods undergoing heavy gentrification.
Keep an open mind and do your research into each potential neighborhood. It also helps greatly if your agent has experience buying properties in your preferred neighborhood.
If you're financing, you'll want to get yourself pre-approved for a mortgage. This is a crucial first step whenever you're buying a property. It lets sellers know that you're a serious buyer. It also tells you what you can expect to borrow and your budget. Doing this early will also inform you of any problems you may have to resolve before receiving a loan.
A loan officer will examine your credit report, income, assets, and liabilities. How intensely the loan officer verifies your information will vary. Be honest and provide all documentation required. You're only wasting your and other people's time by holding back on anything. Once approved, you'll receive a pre-approval letter stating the amount you've been approved for.
Since you plan to renovate later, you should inquire about a 203(k) loan. This type of renovation loan is designed specifically for people buying fixer-uppers. Getting one will provide you with funds to buy your new home and pay for renovations. These loans aren't difficult to get, but there is a limit on how much you can borrow, depending on the property's price.
You could also get a conventional loan and later take out a construction loan to pay for the renovations. If you choose this option, be prepared to pay a half-point or more than you did for your mortgage. Very few lenders offer these types of loans with particular requirements. At most, the bank will fund 75% of the renovation. This money will be parceled out in five phases. An appraiser will have to evaluate the progress made at each stage before releasing more cash.
Now that you have everything in place, you can begin your search. Your agent will begin looking for properties that match your needs and are within your budget. Keep in mind that it's rare to find a property that fills all your needs and wants, so you'll need to be a little flexible if you ever what to find a home. Once your agent has a list of potential properties for you to consider, they'll arrange for a private viewing. Bring your architect/contractor with you; their advice will be invaluable when deciding if a property is right for you. Below are the main steps you'll need to take.
Depending on the property's state, it might only need a little nip-and-tuck or an extensive gut renovation. Your architect/contractor will be able to point out potential problems and opportunities. They can point out things you might have missed before and provide a rough estimate of how difficult and costly a renovation would be. Try to price out every possible expense. Theoretically, everything is fixable, but it has to fit your budget.
You'll also want to think about the timeframe. Depending on how much work is needed, you could be waiting anywhere from a few months to a year before you're ready to move in. Most major renovations take at least a year and typically go over schedule (not to mention budget). Consider all of this before making an offer. It can also be tough to properly estimate the costs of renovating a fixer-upper until work begins. Unexpected problems are as common as delays when doing a renovation. Whatever you expect the job to cost, ensure you have a reserve fund as a cushion.
If you envision yourself doing DIY work to save on costs, then now might be the time to get a few DIY books. You might be surprised to learn that you can handle many things independently. Just make sure you know what you're getting yourself into. Also, recognize when you'll need to hire professionals when working on anything that involves electrical, plumbing, or HVAC.
Fixer-uppers, especially in older buildings, tend to come with several problems when doing a modern renovation. Almost nothing can't be fixed, but you need to square that with your budget and ask whether any major changes are worth the hassle. Consider it a red flag if:
The property has an old electrical panel – Installing new electrical circuits is far from cheap. Even if you can update the system, you can still run into serious limitations on how many wiring changes you can make. For instance, the current system might not make it possible to add as many outlets as you need. If in doubt, have an electrical contractor evaluate the system first.
The layout doesn't work for your lifestyle – Layout changes are possible, but they come with limitations. Certain walls can't be demolished in townhouses since they are load-bearing the whole structure. Even in apartments, you can run into problems as many walls can contain chases and mechanicals. Make sure to ask the building's super about the location of the risers. If you keep the existing layout, you'll have fewer problems.
Kitchens and bathrooms are some of the most expensive areas to renovate. A brand-new kitchen can cost $40,000-$50,000 on the low and $100,000+ on the high end. To save on costs, look for kitchens where you can make cosmetic changes but keep the general layout. The same goes for bathroom remodels, which they can do for a little or a whole lot if you go for a full gut job. Labor tends to eat up most of the costs with materials encompassing the balance.
Still, these will be some of the home's essential areas, so it's worth spending extra to make them look their best. A high-value bathroom-kitchen remodel can significantly raise the market value of a property. Discuss this with your architect/contractor to get a sense of what you want, what you can do, and its cost.
If the home is well within your budget, you may consider purchasing it as you'll have more money left for renovation. But first, stop to think about how much work will be needed. From your walkthroughs with your architect/contractor, you should have a rough idea of the potential costs. Add this number to the listing price and see how it compares with similar properties in the neighborhood. Don't forget to include contractor fees in this equation. You'll find that some properties aren't worth it. If the renovation costs are extensive, then that low listing price won't look so low anymore.
Depending on the property you're buying, you may be bound by certain limitations and requirements when renovating. These rules can limit the type of work you can do and when you can do it. If you're looking at a single-family or a townhouse, then you'll have no board to answer to. However, depending on your project's scope (like major layout changes), you might require the Department of Buildings' approval. Ask the board about the building's renovation policies if it's a co-op or condo.
When looking at townhouses, have your attorney check if it has a Certificate of Occupancy. This will state whether the Department of Buildings considers the property a one-family or multi-family dwelling. If it's later, you'll have to spend as much as $35,000 to reclassify it. If there's no C of O, you'll need an expeditor or contractor to file the paperwork, which can take months. Failing to do this will mean you'll be living there illegally, and you'll never get the signoffs to do renovations.
If the property was a rental, you'd need a Certificate of Non-Harassment from the Department of Housing Preservation and Development (HPD). This is to attest that no tenants were forced out to make room for the sale. If you don't have one, you'll need to go to the HPD and look up old leases. Even if the property has been vacant for years, tenants may still retain the right to live in the building. The last thing you'll want is to start renovations and suddenly have people show up who have a right to live there.
Once you've found a property that looks right, make an offer and move towards the closing day. This phase is much the same as buying a property in any condition. However, the type of property you buy might require a few extra steps. For instance, you'll need to create a board package and conduct a co-op board interview if it's a co-op. For this example, we'll go through the typical buying process for a condo, single-family, or townhouse.
Your real estate agent can advise you on an offer price and represent you in negotiations. Most fixer-uppers are priced to reflect the fact that they need some work. Listing agents usually encourage sellers to price the property based on the required renovation costs. However, that doesn't mean that sellers always listen. The right way of determining a fair offer price is to determine the property's market value (if it was in new condition) and subtract the upgrade and repair costs.
A purchase contract will be drawn up and signed if you agree. Make sure you insist on a home inspection contingency. Older properties in a bad state of repair may have more extensive problems that are not as easy to spot. The inspection contingency will allow you to avoid the deal if more extensive problems are later found. Once both parties have signed, the sale is official, and things can move to the next phase.
This process usually takes about two weeks and involves your attorney checking the property for liens and doing a title search. If any issues are found, they will need to be handled before the deal can proceed. For instance, if there's a problem with the title, the seller may not be the rightful owner. This could mean not getting title insurance, which will stop any mortgage application.
Purchasing a property with outstanding liens can leave you with the responsibility to pay them off. If any liens are found, you should ask the seller to pay these off before proceeding with the sale. This can be a tough balancing act because the seller might need the sale proceeds to pay the liens. Any violations from the DOB can also be a deal killer. If they installed anything without proper planning permission, you mightn't be able to get title insurance or a mortgage. You may also be left with the responsibility to pay for removing any illegal installations. Take care of all this before proceeding any further or renegotiating the deal.
While the attorney is conducting their due diligence, you should arrange for the home inspection. The buyer typically pays for this, usually costing a few hundred dollars. Do not cheapen out here or forgo the inspection entirely. You won't know the property's real state until the home inspection has been made.
Any property with extensive defects such as roofing or electrical can lead to the insurance company not approving your loan. It can also land you a property that can become a money pit. Your buyer's agent can renegotiate the deal for a reduced price if major issues are found. But if the problems are too severe, you can exit the deal without legal penalty.
Once you have a contract of sale, you should start the mortgage application process. On average, this process usually takes about 30 days. If you have already received pre-approval, you have taken the first step. Next, an underwriter will thoroughly examine your financial documents to determine if you're liable for your chosen mortgage plan. They will also appraise the property to check its value matches the requested loan amount. If you already included everything required when getting pre-approved, you'll already have all these documents in order. You may be asked for further documentation if anything is found that needs clarification.
If everything matches what you gave the loan officer when reapplying, the loan will be approved. You'll receive your loan commitment letter and can now move towards closing the sale.
You can schedule a closing day for the purchase with your loan commitment letter. Both attorneys will work this out. It usually takes a few weeks to find a date that suits everyone. You will conduct a final walkthrough of the property to ensure it's still in the condition you last saw. Once all documents are reviewed and signed, the sellers get their check, and you get the keys to your new home.
With the property now yours, you can now begin planning for the renovations. If you've done all your planning and preparation before then, you should already know what lies ahead. If you're going for a gut renovation, you can start drawing up plans with your architect. This is an extensive project and is a full subject in its own right. See our article on renovating a brownstone to get an idea of this part. Whatever your budget is, remember to have an extra 5-10% of that to cover additional costs that might come up. The larger you can make this reserve fund, the less difficult choices you'll have to make.
You have a minor job if your new home requires a few months of repairs and upgrades from a contractor. Still, you should plan it out thoroughly and prepare yourself for a stressful few months. Start practicing those DIY skills as well if you plan to get involved as well.