Finding that dream home that ticks all the boxes is a pure rush. The neighborhood is perfect, it's got all the features you've always wanted, and it's listed at a price well within your means. "Where do I sign?" immediately pops into your head. But before you jump the gun and make an offer, there are a few things you need to do first. If you love it, then so does someone else, meaning you may be competing with other offers. There's also no guarantee that the home will still look perfect once you've taken a closer look. So, to ensure your offer gets accepted and that you're not buying a lemon, here are four things you should do right away.
There's a good chance you first encountered the home through an online listing. If so, then be aware that listing photos rarely tell the whole story, and you need to watch out for red flags. There's also a good chance you encountered it through an open house. This is better than just going off a listing but won't give you the full picture. To get a real hands-on assessment, you need to arrange a private viewing. This is the only way to get a proper sense of how the home feels and the neighborhood.
This is where it can be worthwhile to have a buyer's agent on your side. They can contact the seller's broker to schedule a meeting at your convenience, but they'll also be there to ensure the seller's broker doesn't try any high-pressure sales tactics. What's more, your buyer's agent can give you their assessment of the property, pointing out potential problems and what they think the home is worth.
No home is without a few skeletons in the closet. Once you've had a chance to conduct a private showing, start learning everything about the home. This is why it's a good idea to bring a notepad and pen to the viewing to note down any questions you can ask later. Build an entire profile of the home (and seller's). When was it built? How many occupants has it had? What renovations has it undergone? Are any appliances or fixtures included in the sale? How long has it been on the market? Why is the seller moving out?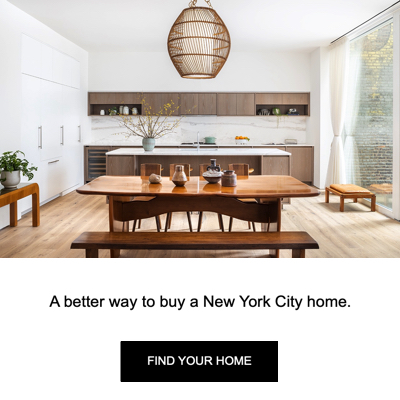 You need to uncover a mountain of data before you can even get to questions about financing options. Once again, your buyer's agent can be invaluable in finding information about the property and sellers. It's usually best to leave all these questions to them once you've signaled that you're ready to take things further. Experienced real estate agents know how to be subtle when fishing for intel about a listing. In some ways, this could be seen as the start of negotiations, meaning you have to be careful about what you say and how you say it.
Homebuying can be challenging, especially when competing with multiple buyers in a fast market. In NYC, as much as 50% of all home offers are all-cash. Even buyers with stellar credit still struggle to compete with these offers, many of which come with little to no contingencies. There's no use sugarcoating it; you may be in a brutal fight and have to get everything you can go for you.
You should have a mortgage preapproval letter in hand when you make an offer. Unlike a prequalification, a mortgage preapproval is based on verified consumer data such as credit reports, pay stubs, and assets. It's far better proof of your ability to back up your offer and close the deal. You can make your offer stand out by making as few contingencies as possible (don't drop the home inspection), providing an escrow deposit with your offer, and, possibly, including an escalation clause. Make sure you discuss all this with your buyer's agent to find the best approach.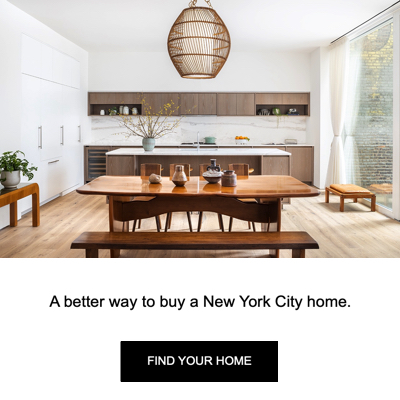 Besides, how much you offer will make the biggest impression on the sellers. Your agent can perform a comparative market analysis (CMA) to determine how much the home is worth. You don't want to offer too much, but you also don't want to lowball yourself. Unless you're in a favorable market for sellers, it makes little sense to go low on your bid. Once you're confident that this is the home you're looking for, make your offer as soon as possible. As they say, the early bird gets the worm. It might also be good to include a buyer's love letter with your offer. A light personal touch like this can go a long way in making you stand out from other buyers.
There you have it! Four simple steps to get from initial viewing to a closed deal. The home buying process has many ups and downs, so it may take a while before you finally get the home you want. Don't let a missed deal get you down for too long. Study and learn everything you can about the buying process, so you know all the steps and find a qualified buyer's agent that can guide you to the finish line. A good agent can make all the difference in the world, so your first step in the homebuying journey should be finding one right for you.