It wasn't that long ago when gritty Hell's Kitchen was a gang-infested, crime-ridden and peep show-filled neighborhood. But like much of New York City, gentrification took hold and now the area is packed with terrific restaurants, sizzling nightlife, and upscale apartments, not to mention prices to match. If you're thinking about hanging your hat in Hell's Kitchen, here's the lowdown on this cool and convenient Manhattan nabe.
Hell's Kitchen also referred to as Clinton or Midtown West begins at 34th Street and stretches to 59th Street from Eighth Avenue to the Hudson River. The area is adjacent to the Theatre District on the east, Chelsea to the south, and Lincoln Square to the north. You'll find a mix of charming brownstone apartments, single-family townhouses, high-rises, and modern new developments. Worldwide Plaza, a three-building residential and commercial complex, takes up an entire city block and spans from Eighth to Ninth Avenue, and 49th to 50th Street.
A hub for a thriving arts community, the area is home to Alvin Ailey American Dance Theater, the Actor's Studio, New World Stages, and St. Malachy's Church (known for its sizeable thespian congregation), which is just east of Eighth Avenue.
Subways stop at 34th, 42nd, 50th, and 59th Streets, with the 1-2-3, N-R-Q, and A-C-E lines taking you just about anywhere you want to go to the city.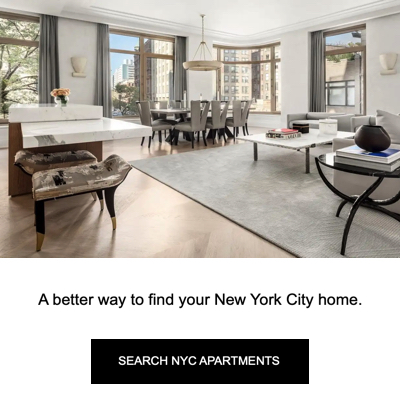 Shopping is plentiful in Hell's Kitchen. Choose from a host of indie shops like Delphinium Home for nifty houseware items, Heavenly Cakes for your sweet cravings or special occasions, and Housing Works Thrift Shop for a variety of second-hand items.
Speaking of thrifting, the Hells Kitchen Flea Market at 39th and 9th Avenue is a must for bargain-seekers. Open on weekends from 9 a.m. until 5 p.m.; the outdoor emporium is a great place to browse or buy vintage articles and collectibles.
HK is known for an array of delicious eateries such as Peruvian favorite Pio Pio, Mediterranean hotspot Taboon, and Marseille, the busy French brasserie. If you meander through the West 40s on Ninth Avenue, you'll feel overwhelmed with choices. Cocktail options are just as numerous as the restaurants; so don't worry if you're in the mood for a drink only.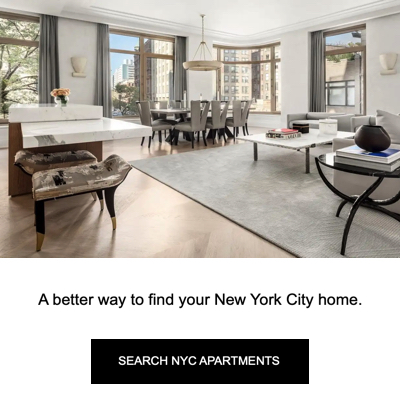 The area lacks public parks as compared to many other areas of town. De Witt Clinton Park is an option for those who live far west, as is Hell's Kitchen Park at 45th and 10th. Central Park is close to the north end, while the south end of the neighborhood is about a 15-25 minute walk.
According to Curbed.com, the median rental price is about $3,200 per month. Expect to pay in the range of $2,000 for a tiny walk-up studio and $3,000 or more for a single room in luxury building. Sale prices are high as well. A one-bedroom apartment with about 600 square feet will run in the range of $800-$900K. On average, two-bedrooms will start around $1.5 million and go up from there.
Hell's Kitchen will continue to grow and change over the next few years, or longer. New condos such as the Stella Tower and 540West will spruce up the neighborhood even more, and increase the median sales prices in the area. New rental buildings are in the works as well at 525 W. 52nd St, 605 W. 42nd, and two other structures close to 57th Street and 11th Avenue, among others.
The area is sure to experience ongoing growth with the Hudson Yards development (located just a block or two south from the Hell's Kitchen border) in its future. An extension is planned for the No. 7 subway line, which will provide service beyond Times Square. The train will travel south on 11th Avenue to 34th, while the station and public green space are slated for mid-block between 10th and 11th Avenues. This area of town lacks a subway service, so this should be a welcome change in the neighborhood.