The New York City, real estate market has long been a symbol of dynamism and aspiration, drawing local and international buyers. However, various economic forces continually shape the market landscape, with mortgage interest rates as a formidable influence. In a surprising turn of events, prospective homebuyers now face a unique challenge: 20-year high mortgage rates exceeding 7%. This apparent obstacle, though daunting, presents a strategic opportunity that could redefine the trajectory of homeownership in the city. The proposed strategy involves considering a purchase now and orchestrating a well-timed refinance when rates potentially drop, as indicated by Goldman Sachs' prediction for 2025. This approach holds the potential for significant savings and considers the intricate interplay between mortgage rates, housing inventory, and buyer dynamics in New York City.
The prevailing high mortgage rates above 7% have cast a shadow of uncertainty over the dreams of many aspiring homeowners in New York City. With rates at levels unseen in two decades, the initial reaction is often one of hesitation and apprehension. However, a strategic path emerges beneath the surface that potentially intertwines current realities with future forecasts to yield substantial benefits.
At first, glance, purchasing a home amidst soaring mortgage rates may seem counterintuitive. Yet, delving deeper into the city's real estate dynamics reveals the potential wisdom of this approach. New York City's real estate market, renowned for its resilience, has weathered numerous storms and emerged stronger. Buyers can now benefit from potential asset value appreciation over the long term by purchasing a home. The city's intrinsic allure, driven by its global status and vibrant culture, often translates into steady demand for real estate, even amid economic fluctuations.
Beyond potential financial gains, securing a property offers intangible rewards. It provides a sense of stability, accomplishment, and a place to call home in a city that thrives on diversity and constant change. Furthermore, in a market characterized by fierce competition, purchasing now ensures buyers can lock in their desired property, safeguarding against future price increases.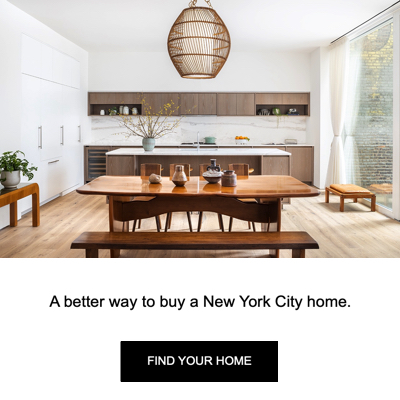 The linchpin of this strategic approach lies in anticipating a future scenario carefully predicted by financial experts. Goldman Sachs, a notable player in the global economic landscape, has projected the possibility of mortgage rates dropping by 2025. This projection provides the basis for a potentially significant cost-saving maneuver: refinancing.
Refinancing a mortgage involves replacing an existing loan with a new one, often at a lower interest rate. Should Goldman Sachs' prediction materialize, homeowners who purchased their properties in the preceding years could find themselves poised to refinance at more favorable terms. This maneuver, while requiring careful consideration and financial planning, could lead to substantial savings over the life of the mortgage.
The beauty of this strategy lies in its dual benefits. Homeowners who initially purchased their properties amid high rates not only stand to gain from potential appreciation but could also capitalize on lower rates through refinancing. This tandem approach can yield a decisive financial advantage contributing to long-term wealth accumulation.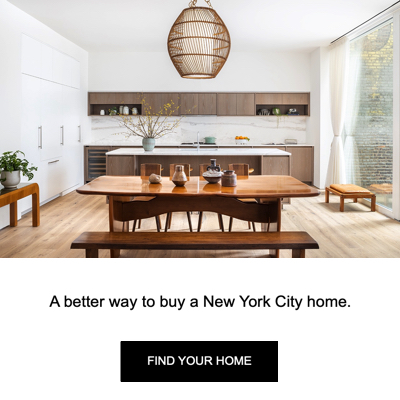 The New York City real estate market, is a complex ecosystem where various factors converge to shape outcomes. The current environment, characterized by a shortage of available housing inventory and a backlog of hesitant buyers, introduces a nuanced layer to the strategic approach under discussion.
The shortage of housing inventory has been a recurring theme in New York City's real estate landscape. The city's limited physical space and stringent development regulations often lead to a supply-demand imbalance. In this context, a potential drop in mortgage rates could catalyze a surge in demand for refinancing, further accentuating the shortage of available properties. As a result, the pressure on housing inventory could accelerate property price appreciation, benefiting those who entered the market earlier.
Additionally, the backlog of hesitant buyers, a phenomenon driven by economic uncertainties and the impact of the global pandemic, adds depth to the strategic approach. As these buyers re-enter the market in response to favorable refinancing conditions, the cumulative effect could exert upward pressure on property prices. This potential acceleration underscores the importance of a well-timed entry into the market and a carefully planned refinancing strategy.
Navigating the intricate landscape of high mortgage rates and dynamic real estate markets requires a blend of insight, foresight, and strategy. The current scenario of 20-year high mortgage rates above 6% in New York City has prompted prospective homebuyers to pause and ponder. However, within this challenge lies a strategic opportunity that marries present actions with future predictions.
By considering a purchase now and preparing for a timely refinance when rates potentially drop in 2025, as suggested by Goldman Sachs, homebuyers position themselves to maximize potential gains and minimize long-term costs. The ever-resilient New York City real estate market, with its unique interplay of housing inventory and buyer dynamics, further fortifies the potential benefits of this approach.
In real estate, success often hinges on understanding the complex interrelationships that define market behavior. The proposed strategy is not a one-size-fits-all solution but a calculated approach that embraces the art and science of buying and owning property. As New York City's skyline continues to evolve, those who strategically navigate high mortgage rates may find themselves not only securing a coveted piece of the city but also orchestrating a financial symphony that harmonizes with future opportunities.