For half a century, the vibrant streets of New York City have been the birthplace and epicenter of a cultural revolution that has swept the globe — hip-hop. What began as a musical and artistic movement in the Bronx has evolved into a global phenomenon that transcends boundaries and unites diverse communities. As we celebrate 50 years of hip-hop in the city that birthed it, we reflect on its profound impact, evolution, and enduring legacy.
In the early 1970s, the Bronx was a neighborhood in transformation, grappling with economic challenges and social unrest. Amidst this backdrop, a group of innovative and passionate individuals sparked the flames of a new cultural movement. The foundational elements of hip-hop — DJing, MCing, breaking, and graffiti art — emerged from street parties, block parties, and community centers. Legendary figures like DJ Kool Herc, Grandmaster Flash, Afrika Bambaataa, and Sugarhill Gang pioneered the sounds and rhythms defining a generation.
By the 1980s, hip-hop had firmly taken root and flourished in New York City's boroughs. The era witnessed the rise of iconic artists and groups that continue to shape the genre's identity. Artists like Rakim, Big Daddy Kane, and KRS-One exemplified hip-hop's lyrical storytelling prowess. The "Golden Era" also saw the emergence of groundbreaking albums from Public Enemy, A Tribe Called Quest, and Nas, addressing social issues and giving voice to the marginalized.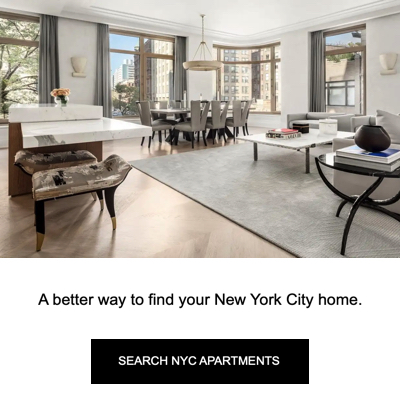 As hip-hop entered the new millennium, it transformed from a local phenomenon into a global cultural force. Artists like Jay-Z, Notorious B.I.G., and Wu-Tang Clan had achieved mainstream success, propelling hip-hop to the forefront of popular music. The genre continued to evolve, incorporating new sounds and styles, from DMX's raw energy to Eminem's introspective lyricism. New York City remained a hub of creativity and innovation, with neighborhoods like Harlem and Brooklyn nurturing fresh talent.
The past decade has witnessed a resurgence of creativity and diversity within the hip-hop landscape. Artists like Kendrick Lamar and A$AP Rocky have pushed artistic boundaries and expanded the genre's horizons. The city's influence on hip-hop remains undeniable as artists like Jay-Z and Nicki Minaj maintain their global stature. Additionally, the rise of drill music and the intersection of hip-hop with fashion, entrepreneurship, and social activism underscore its multifaceted impact on society.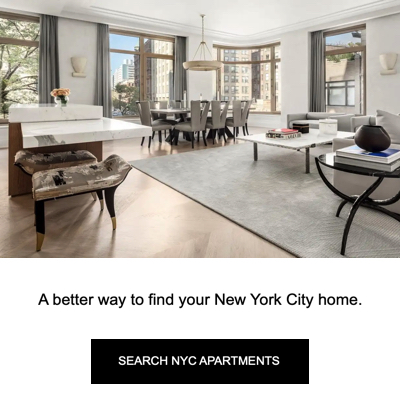 The impact of hip-hop on New York City and the world at large cannot be overstated. Beyond its musical innovations, hip-hop has shaped language, fashion, dance, and cultural attitudes. Its ability to express diverse communities' struggles, dreams, and aspirations has made it a universal language of empowerment. Celebrating 50 years of hip-hop in NYC, we honor the pioneers, artists, and visionaries who have contributed to its rich tapestry.
Looking ahead, the future of hip-hop is bright and promising. The genre continues to evolve, embracing new technologies and collaborating across borders. With emerging artists like Cardi B, A Boogie with da Hoodie, and Joey Bada$$ carrying the torch, the spirit of innovation that birthed hip-hop remains alive. As New York City remains a breeding ground for talent and inspiration, the next 50 years promise to be as transformative and impactful as the first.
Over the past five decades, the vibrant streets of New York City have birthed a cultural revolution that has impacted music, art, and society at large — hip-hop. This dynamic movement has transformed musical genres and left an indelible mark on the city's real estate landscape. As we celebrate 50 years of hip-hop in the Big Apple, we delve into the intertwined journey of hip-hop artists and the neighborhoods they call home.
The origins of hip-hop can be traced back to the South Bronx in the early 1970s. This borough, grappling with economic turmoil, played host to legendary figures like DJ Kool Herc and Grandmaster Flash, who laid the foundation for what would become a global phenomenon. Though real estate conditions were challenging, community centers, parks, and abandoned buildings became the canvas for this artistic revolution.
The saga of hip-hop in New York City intertwines with the neighborhoods and real estate landscapes artists called home. From the Bronx's birth of a movement to the heights of Manhattan's luxury penthouses, hip-hop has left its mark on the city's geography and culture. As we celebrate 50 years, we honor the artists who transformed their surroundings and expressed the realities of urban life through their art. Their stories resonate in the beats that echo through the streets and the neighborhoods that inspire future generations.
Jay-Z, a quintessential figure in hip-hop's modern era, is closely associated with Brooklyn. His journey from the Marcy Houses in Bedford-Stuyvesant, Brooklyn, NY, to becoming a music mogul and entrepreneur embodies the hip-hop dream. Jay-Z's real estate ventures extend beyond his early days, including a penthouse in the luxurious One Hanson Place (formerly the Williamsburgh Savings Bank Tower, Address: 1 Hanson Place, Brooklyn, NY).
Another Brooklyn icon, Biggie Smalls, hailed from Clinton Hill. His lyrics often painted a vivid picture of life in this neighborhood. Biggie's residence on St. James Place, Brooklyn, NY, is now a pilgrimage site for hip-hop enthusiasts, a testament to his enduring legacy.
Queensbridge Houses, one of the largest public housing developments in the country, was home to Nas. His experiences growing up in this neighborhood were channeled into his lyrical storytelling, providing an unfiltered glimpse into the realities of life in NYC's public housing.
The Staten Island-based Wu-Tang Clan brought their unique Staten Island perspective to the world of hip-hop. While Staten Island might not have received as much attention as other boroughs, the group's influence on the genre is undeniable.
Sean Combs, Diddy, has made a significant mark on hip-hop and the Manhattan real estate scene. From his early days in Harlem to his recent acquisitions of luxury apartments, Diddy's journey reflects the fusion of hip-hop success and Manhattan's upscale living.
LL Cool J, an early rap superstar, emerged from Hollis, Queens. His residence in this neighborhood symbolized the genre's expansion beyond the Bronx. LL Cool J's lyrics and achievements paved the way for hip-hop's widespread popularity.
The Beastie Boys, hailing from Manhattan's Upper West Side, were instrumental in hip-hop's crossover into mainstream culture. Their fusion of rap and rock brought a new dimension to the genre and helped break down barriers.
Run-DMC, another iconic group from Hollis, Queens, achieved global recognition with their pioneering blend of rap and rock. Their success highlighted the genre's ability to transcend geographical and musical boundaries.
A Tribe Called Quest, rooted in St. Albans, Queens was celebrated for its innovative jazz-infused sound and socially conscious lyrics. Their impact on hip-hop's evolution is immeasurable.
While not within the city limits, Rakim's influence extended to New York's neighboring Long Island. The lyrical prowess and innovative flow he brought to the genre have left an enduring legacy.
50 Cent's rise from Jamaica, Queens, exemplifies hip-hop's capacity to provide a platform for personal transformation. His journey from the streets to global stardom underscores the genre's themes of perseverance and triumph.
Half a century ago, a revolution was born in the heart of New York City's neighborhoods. Hip-hop emerged as a beacon of creativity, resilience, and self-expression, transcending barriers and uniting people across the globe. As we celebrate 50 years of hip-hop in NYC, we acknowledge its enduring legacy and look forward to a future where its spirit of innovation and empowerment thrives. The beats, rhymes, and rhythms originating on the streets of the Bronx will forever resonate, shaping culture and inspiring generations.