Doing things yourself can be rewarding and save money, but if a home repair takes more than a New York minute, we may need to hire some help. Let's look at how to know when to hire a contractor instead of DIY.
We don't have to flip a coin to know if we should solo mission a project. Renters have the luxury of having most repairs covered, while homeowners must pay the repair bill. But, before jumping into a repair, we must ask ourselves some basic questions.
Having the right tools for the job is rudimentary to completing repairs. First, list the materials you'll be working with and the tools you'll need. Next, take an inventory of all the items you already have. Then estimate how much you'll need for the equipment you don't have and weigh the cost of new tools against the convenience of hiring a contractor.
Owning the proper tools for the job is a fundamental first step, but having tools differs from knowing how to use them. Experience is something we accumulate with time and can't buy if we don't have enough. If we haven't swung many hammers in our time, we'll want to ensure we know the basics for the job. We can benchmark our skills and build confidence with small practice projects before taking on larger jobs. The idea is to avoid starting projects we'd need a pro to finish.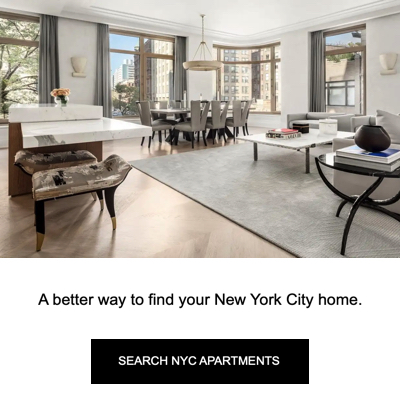 Some jobs take longer than others. We may be capable and have all the right things to do the work ourselves. We'll have to decide if we have enough spare time to take on a new task or if it makes more sense to bring on a tradesperson.
Our schedule will dictate the sensibility of adding more work to our plates. Busy people must evaluate who can finish the job the fastest. The value of hiring a pro will depend on the repair, experience level, and timing.
Do-it-yourself (DIY) is all about choosing projects ‌you can do yourself without help from an expert. The best DIY projects only ‌take a short time to complete; they're usually tasks we can finish in a day or two. We can use tools we already know how to use from around the house. If you can find a video tutorial that you think is easy, it's a candidate for DIY.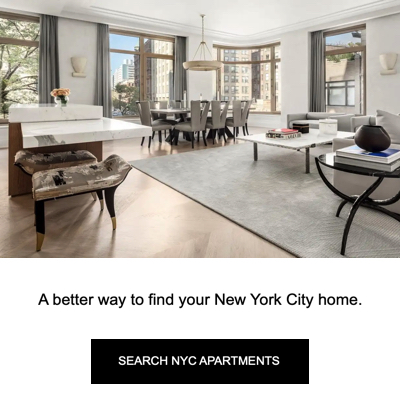 We all come from different walks of life. Some of us have more hands-on experience with tools than others. While some of us may be more skilled in accomplishing specific jobs than others, some projects make sense to DIY.
Indoor paint is among the most affordable home upgrades we can attempt ourselves. Picking colors from the local paint store is fun, and it doesn't cost much to paint a wall ourselves. In addition, painting a wall doesn't take much time and has limited downside risk. Just remember to use blue masking tape and a drop cloth.
Are you looking for a little more challenge than paint? Try your hands at wallpaper. It offers various patterns that would otherwise be difficult to create with paint. But, it's harder to get right than paint. Practice leads to improvement, so ponder starting small.
If you're not ready for permanent tiles, peel-n-stick backsplashes are simple and convenient. We can spruce up a kitchen in no time, but they're shorter-term solutions. We should only expect 3-5 years of life from these more temporary adhesive decorations.
Smart lighting is the latest in LED technology. Bulbs have Bluetooth and voice command capability. We can sync a series of bulbs through a wireless hub and remotely control the lights. The best part about this type of upgrade is the lack of wiring required. We don't need to worry about wiring or light switches because all we need is an app on a smart device.
Smart thermostats are hot, and installing them at home isn't too advanced. Nowadays, manufacturers provide instructional videos for self-installation. Like smart lighting, many of today's programmable thermostats connect to smart devices and the internet.
Technology has taken the peephole to the next level. Gone are the days of wondering who we're looking at or worrying if they can see us blocking the light on the other side of the hole. We don't have to be home to see who is at our front door. Many folks can conquer smaller projects like this on their own.
Before discarding old furniture, we can try our skills at upholstery. Of course, saving sentimental or expensive items for the real pros makes the most sense. But, the fabric isn't too costly, and refreshing old furniture is fantastic for DIY.
We want our upgrade efforts to be attractive to future residents, so be mindful of recent changes in design trends.
Some issues make little sense to fix ourselves, even if we can find an internet video of someone pulling it off. Anything involving homeowner's insurance will require professional attention. Let's look at a handful of projects that warrant seeking help.
Water heater technology is coming a long way. Unfortunately, installing a tankless or electric heat pump water heater is not a weekend project for most folks. We'll need to bring on a pro for help with substantial installations and emergency leaks.
Water damage can add up quickly, and it's not something that will wait for us to learn a new skill. We'll need to call a pro as soon as we see signs of a leak. Water damage left unchecked can lead to more significant issues—like rot and mold. Early detection will save countless dollars in repairs.
Replacing a lightbulb is one thing, but installing circuit breakers and replacing old wiring is another level. If you're updating an older home with outdated technology, it's time to work with a certified electrician. The risk of shock and fire is too consequential to consider doing major electrical work without experience.
New York has over two million rats—one for every four residents! The city's rat, mice, and cockroach problem is no secret. Prevention is undoubtedly the best way to cope with pests in the city.
It's always best to stop a problem before it starts. However, home pest control solutions may be inadequate for considerable infestations. We'll need to bring in a pro immediately to prevent issues from exacerbating.
Sometimes we must face the music and accept we can't do everything alone. We can ask the following essential questions once we know we need a contractor.
We're up against a skilled labor shortage, which means contractor schedule books are full for months. So if we're up against a deadline, we may have to shop around to find someone with suitable availability.
Pros usually upload photos of recently completed projects to their websites. Ask the contractor if they have a website that showcases repair work. Looking at pictures of previous repairs can help us understand what the tradespeople we're talking with can provide.
Accurate estimates can take time to prepare. Some pros can do assessments for free, and others charge. Call around and get an idea of what estimates will cost. It's best to get 2-3 estimates before making any final decisions.
It's important to know our limits. Online tutorials have a funny way of making complicated things look more manageable than reality.
Safety is no accident. While it can be tempting to do something yourself to save money, some projects are too dangerous to risk. Save the risky jobs for the professionals with the ‌training and experience.
We'll save by deferring complex projects to trained professionals in the long run. It could cost us more to start a job that exceeds our experience, only to turn around and hire a professional to finish the job.
Knowing when to hire a contractor isn't rocket science. We should be able to finish DIY home projects within a day or two. If we hire a professional, it's vital to ask some basic questions to make planning the rest of the repair effortless. We'll make the best home remodeling choices if we're honest about our abilities. Only consider DIY repairs if you have the experience, tools, and time.