We advise hiring an architect when planning an expansive renovation unless you have specific expertise in this area. If you try to do it yourself, you will likely cost yourself more money. Also, the project will take a lot more time than you planned. This is one task where you should hire an expert architect. Do not rely on yourself, a relative with a good design sense, or leave it to the contractor.
Our guide will prepare you well about everything you need to know and what you can expect when hiring an architect.
An architect visits your home. This way, they can see the space, take measurements, determine the feasibility, and produce schematic drawings highly technical. It should include an analysis of your apartment's shape and structure. A three-dimensional design on the computer allows you to see what it will look like when the work is completed. It lets you know which ideas are practical and which ones cannot get done, perhaps due to impracticality or cost.
At this point, the Architect moves into the design development phase. It includes the floor plan, kitchen, and bathroom details (if applicable), and selecting the building materials. Many choices include flooring, countertops, cabinets, faucets, appliances, and even paint color. They should discuss the various options, along with the costs.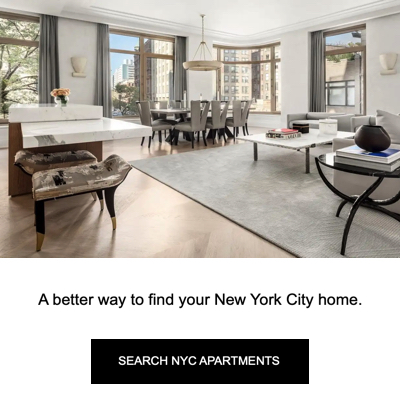 The next phase involves producing construction documents. It is the master plan the contractor will follow. All necessary details, including a schedule and a detailed sketch of dimensions and selected finishes, lighting, and appliances. The construction documentation will also include guidelines from the NYC Department of Buildings (DOB). Again, it needs a lot of details since this is the roadmap the contractor will follow.
Then, once you hire the contractor, they will check on the progress to ensure the plan is followed. This is called construction administration. You can expect the Architect to conduct regular site visits or, at a minimum, at least one. If something is amiss, the Architect can discuss it with you and your contractor. Of course, the Architect likely has more construction expertise, and their words probably carry higher weight with the contractor. Any needed changes require the Architect to produce new drawings. If the project runs over the estimated time allotted and comes in more expensive than the estimate, the Architect can suggest bringing the time and cost back in line.
There is wide latitude when it comes to these tasks, however. Architects can have different ideas about what these mean, making it imperative to determine what type of service is provided.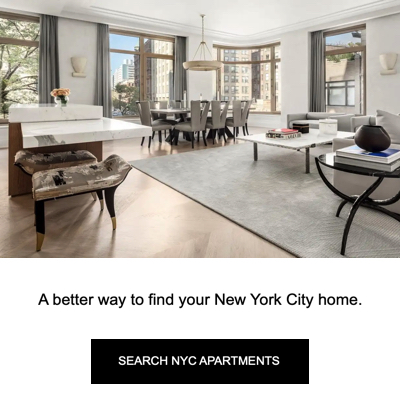 The Architect can either charge an hourly rate, a fixed fee, or a percentage of the construction costs. Therefore, it is essential to delve deeper to understand the fee structure. For instance, the price percentage is based on construction costs; you need to understand this. Again, asking for an itemized list clears up potential misunderstandings.
Whether you're a new homeowner and have settled in for a while, nothing is more exciting than renovating your home. Suppose you want to remodel your home and make it unique to your taste and style; hiring an architect should be the first task. These professionals will take your project ideas from inspiration to the drawing board and beyond. They'll be able to create a design specially tailored to your needs and help foresee all obstacles along the way. Your chosen Architect will be someone you'll be working closely with for many months, so you must hire someone you can trust. So how do you choose one that will match your vision and budget? Here's what to look for when selecting an architect for your NYC home.
Every Architect has their style, approach to design, and work methods. When choosing an architect, you must find one who understands your needs. If you like a design in your community, find out who the Architect was. Get recommendations from family, friends, and acquaintances who have worked with architects. Once you have some names, check if they're American Institute of Architects (AIA) members. Being a member of the AIA means they adhere to a professional code of ethics and have various professional and technical resources to call on.
Call each firm to request details and describe your project to see if they would be willing to take it on. Then, try to narrow your list to three or four architects you will interview. Below are the main qualities you should be looking for.
It would help if you looked for an architect with experience in the work you are planning. Contractors typically have architects they work with, which is an excellent place to start. You can find qualified ones through friends and family, and you can ask to see their work. Word-Of-Mouth referrals are the most common way to hire an architect. You can also use the Internet, and there are specific websites such as Angie's List, which include handy tools such as ratings and comments. No matter which route you go, this is one area where checking referrals is essential.
In New York State, you need a license to call yourself an architect. This means you must have good moral character, be at least 21 years old, and meet educational, experience, and examination requirements. An architect can also obtain several credentials. A common one is the NCARB certificate, which requires passing an exam that shows that they have met the national standards and received a license.
The Construction Specifications Institute (CSI) has specific certification programs that might indicate your Architect has specialized training to help you. An architect can also join a professional association with the American Institute of Architects (AIA), a popular one. AIA are licensed architects, but an Associate AIA is not.
The right Architect should be willing to listen to you and translate those words into the design. This will be a very close working relationship, so it's important that you can get along well together. You may like a person's design style, but miscommunication and conflict could be inevitable if their attitude doesn't gel with yours. They should remain your direct contact throughout the whole process from the start. A direct relationship will be vital in ensuring consistency in communications. When discussing your needs, it's great to have an architect that can suggest other ideas you might not have thought of. But don't let them get carried away and lose sight of those important elements to you.
Extensive renovations can be costly. As such, it's important that your Architect can manage your budget and clearly explain how any variables will affect design and cost. It's almost guaranteed that you'll go over budget, so you'll need some flexibility in your budget and timeline. The critical thing is that your Architect can explain any variables early on, so you know what to expect. You must set a limit right from the start and ensure your Architect can work within these constraints.
Working through a creative challenge can be satisfying and exciting, but it will also mean a lot of work. Designing a home is a team endeavor between you, the Architect, and other professionals that will have to be brought on over time. Your Architect must be a team player who can coordinate with everyone and foster a cooperative atmosphere. You should be able to discuss any concerns you have with the Architect. They shouldn't be allowed to control the project where the home is no longer yours. But you also don't want to restrict them so much that creativity suffers.
As with hiring any professional, their reputation will count for a lot. Ask for references from previous clients and builders, interior designers, and other professionals they've worked with. From these references, you should be able to judge their competency for the job. You can also look into their past projects and personal history. This will give you an idea of who you'll be working with.
The Architect will provide you with a professional service, not a product. Unlike buying a car or a new appliance, you won't be able to see the final product and test it out. Knowing the right Architect to hire comes down to finding someone you trust and feel is right for the job. Different projects require different skills, so make sure you know what you're looking for before you start looking.
We suggest asking specifically about their role in the process. For example, you may feel comfortable picking out the fixtures and managing the contractor, or perhaps you would rather have the Architect handle it. It is also good to ask how problems have been dealt with in other jobs. For instance, if the contractor ran into unexpected issues, how did they work it out?
Another good question is how frequently the Architect visits the site. Perhaps they only do it once and charge for other visits. Again, you may be okay with this, and it works for your project, but you need to know this ahead of time.
In your search for an architect to remodel your home, you need to be sure you've got the right person for the job. This person will be responsible for designing your remodel plan and coordinating the team to make your dreams a reality. You should feel comfortable discussing your wants and vision with the prospective Architect. But it might be hard to know what questions to ask if this is your first time working with an architect. Start by researching and finding some architects you think are suitable for the job. Then set up an interview. Have your questions ready beforehand; these are the top questions you should be asking.
Once you know their qualifications, we recommend conducting an interview. Besides asking for references, you should also ask to see samples and who will work on the project. When you contact the references, have a list of questions ready. These could include their overall satisfaction, whether the Architect was professional, and what kind of job they completed. You will have difficulty judging their work if it is not similar to yours.
For instance, if it is a small kitchen remodel and you are doing an extensive remodel, you will not know whether or not they can handle it. Additional questions might include how well he worked with you and the contractor. Then, if you are satisfied, you can ask to meet them.
You can turn your attention to the interview phase following the references check. Of course, everyone asks questions before hiring a contractor, and the industry has a reputation for various scams. However, the Architect is also a key person in the process; it is essential to interview before hiring them.
Every Architect has their design preferences and style. Of course, you'll want one that closely matches your vision, and if they're in an interview, you like their style. But their heart has to be in it as well. Just because they've accepted the invitation for an interview doesn't mean they want the job. Hopefully, they do, but they might not be the right choice if they don't share the same passion as you for the project.
Beyond the obvious question of how long they think the project will take, you'll want to know how much time they'll need from you. Working with an architect isn't as simple as sitting through a few meetings to draw up the blueprints. They'll need time from you now and then to work through problems, concerns, or new ideas. Everything works much better and faster when the client is as dedicated to the project as the Architect. Make it clear how you will communicate – in person or on the phone – and how often. Sometimes it may not be possible to meet during business hours. If so, you'll need to make sure both of you can attend on the weekends, early mornings, or late evenings.
Just as every Architect has their design style, each has its working style. If you're not sure how involved you should be, then ask! Most architects love a client that gets involved in a project. But if you get too much in the way, it will hamper the project. Ensure you understand the organizational process to know how you can be the most helpful. Timelines will need to be established, and documents drafted and sent for review if the project moves forward. Having this kind of conversation early on sets the scene for the project and allows the Architect to plan the road.
In explaining your vision for the project, the Architect's brain will anticipate the biggest challenges. However, you may have overlooked things like building regulations and design challenges that the Architect is already foreseeing in your dreaming and planning for the project. On hearing their answer, ask if they've encountered similar problems before and how you handled them. It will also tell you about the Architect's experience level and how good they are at problem-solving.
Architecture firms work as a team, and you'll want to know who's on that team. Ask for introductions and get to know them as well. Knowing who you'll work with within the coming months and how often will be vitally important. There might be a project manager you get on great with, but a designer you feel is underqualified or doesn't gel. Next, ask which people you'll spend the most time with. If you'll spend a lot of time with a designer you don't gel with, this is a recipe for disaster.
This proposal was for the gut renovation of a 1 Bedroom / 1.5 Bathroom, 771 square foot apartment on the Upper East Side.
This project involves modifying an existing 1 Bed/1.5 Bath apartment at the above address. Work includes selective plan modifications at the entry, gut renovation of bathrooms and kitchen, new flooring, skim coating of the ceiling, replacement of lighting, new doors, replacement of PTAC units, and installation of new millwork PTAC covers. The project may require the services of an expeditor. Depending on plumbing, mechanical and electrical work, engineering may also be required if deemed necessary by Building Management. Other consultants may be contracted with Client approval. The work will require approval by Building Management and, depending on the extent of plumbing, may also require approval from the NYC Department of Buildings.
The Scope of Basic Architectural Services shall include the following tasks:
Survey of existing site conditions and production of existing conditions drawings.
Design investigation, including producing a floor plan, elevations, and millwork details required to convey design intention.
One conference with Client and/or Client Contact to present and discuss room layouts. Modification of design materials as required to obtain Client and Building Management approval.
Coordination with consultants as required for the production of the bid document package
Development of Building Management drawing package for review. Response to Building Architect as required to obtain Building approval.
Production of filing drawings for submission to the NYC Department of Buildings; if required, to secure agency approval for the new construction.
Coordination with Expeditor in support of drawing submission indicated above. Documents shall be submitted as Directive 14 – Alteration Type II – Application. They also obtained approval to pull construction permits.
Assistance in the bidding and negotiating contracts with prospective General Contractors, including compiling a list of potential contractors, assembling bid packages for pricing, coordinating site visits with bidders, leveling bids, and presenting to the client for consideration.
Construction services include reviewing fabricators' and suppliers' shop drawings and submittals; response to Requests for Information; and preparation of additional sketches and clarification drawings to accommodate design changes and found conditions.
During construction, site meetings represent the client, review work progress, determine if work is proceeding per the construction documents, and assess completion percentages.
Assistance in obtaining controlled inspections as required
Sign off and obtain of Letter of Completion at the project conclusion.
The fee for Basic Architectural Services noted above shall be billable as follows:
Initial Payment – $1,500.00
Survey and Initial Design Work (Items 1-3) – $5,500.00
Design Development Work (Items 4-5) – $4,500.00
Filing Documents and Approvals (Items 6-7) – $7,000.00
Bidding and Negotiation Work (Item 8) hourly as needed
Construction Phase Work (Items 10-12) hourly as needed
Where applicable, hourly rates will reflect the following:
Team Member Rate/hr
Principal – $350.00
Technical Director – $210.00
Sr. Project Manager – $185.00
Project Manager – $175.00
Sr. Designer – $160.00
Designer – $130.00
Administrative – $70.00
Invoices for payment shall be submitted monthly based on the work completed for the project's current phase(s). Suppose any portions of the project are deleted or otherwise not constructed. In that case, compensation for those portions of the project shall be payable to the extent services are performed on those portions at hourly rates. Payment of fees shall be due upon receipt of the invoice. Balance due after 30 days shall be subject to a penalty charge of 1.5% per month starting on the invoice's date.
Building Department Fees and Consultant work, where required, including Expeditor, Asbestos Consultant, Specialty Consultants, Structural and Mechanical Engineer, and so forth, shall be billed directly to the client. Consultants shall not be contracted without the express written permission of the client.
Reimbursable Expenses, including the pocket expense of transportation, printing, reproduction, messengers, postage, and other reasonable out-of-pocket expenses specifically incurred by the Architect in carrying out the above scope of services, shall be billed to the client at a multiplier of 1.1.
Additional Design Schemes – The Architect will provide three schematic design schemes based on conferences with the client. Should additional schemes be requested, such work shall be considered an additional service billable hourly.
Preliminary Budget Pricing – We will obtain preliminary pricing before completing filing documents at the client's request. Production of Preliminary Pricing Drawings (beyond those produced to fulfill Basic Architectural Services requirements), walk-thru with potential contractors, leveling bids, or exhaustive responses to RFI's shall be considered an additional service.
Expanded or Reduced Scope Drawings/Services – Additional Drawings or services as the client requires after drawing document approval after each phase of work to expand or reduce project scope, including value engineering purposes.
Additional Meetings – Beyond those covered under Scope of Architectural Services
Additional Filings – This proposal assumes one filing. Should additional filings or Post Approval Amendments be required or asbestos abatement is required, additional expediting fees and hourly rates for additional services will apply.
7.1 Services performed by the Architect under this Agreement shall be conducted consistently with the level of care and skill ordinarily exercised by members of their respective professions practicing in the same locality under similar conditions.
7.2 No other representation expressed or implied, and no warranty or guarantee is included or intended in this Agreement, or any report, opinion, document, or otherwise.
7.3 To the extent that latent or unanticipated conditions may impact renovation projects of all types, the Architect shall not be held responsible for costs incurred on the client's part to investigate or remedy such conditions.
7.4 It is recognized that neither the Architect nor the client controls the cost of labor, materials, or equipment over the contractor's methods of determining bid prices and competitive bidding, market, or negotiating conditions. Accordingly, the Architect can not warrant or represent that bids or negotiated prices will not vary from any construction cost estimate or evaluation prepared or agreed to by the Architect.
7.5 During construction, by periodic on-site observations, the Architect will endeavor to safeguard the client against defects and deficiencies in the contractor's work. Still, the Architect is not a full-time resident and does not supervise direct or control construction. The contractor, not the Architect, is solely responsible for construction means, methods, techniques, sequences, and procedures implemented to complete the work and coordinate the parties in completing the work.
The contractor is solely responsible for providing its employees with all equipment, tools, and safety devices. A Contractor is solely responsible for site safety, protecting its employees and others affected, and safety precautions and programs connected with the work. Likewise, the Architect is not responsible for the contractor's failure to carry out the work following the contract documents but will endeavor to notify the client of any such failure or unsatisfactory performance about which the Architect becomes aware.
7.6 The Architect's fee outlined in this Agreement is valid for a design period not to exceed six months and a construction period not to exceed 12 months from this contract's date. If the services covered by the Agreement have not been completed by the dates cited here, the Architect reserves the right to renegotiate subsequent fees and billing terms through no Architect's fault.
7.7 ACME Architecture shall have the right to photograph the project; photographs can promote its professional practices through advertising, public relations, brochures, or other marketing material. The names "Architecture" and "__________" shall appear, when appropriate, printed in all publicity concerned with this project.
7.8 The Architect and the Client waive the consequential damages for claims, disputes, and other matters in question arising out of or relating to this Agreement. This mutual waiver is applicable, without limitation, to all consequential damages due to either party's termination following the provisions defining termination.
7.9 This Agreement, including its interpretation, construction, performance, and enforcement, shall be governed by the State of New York laws without reference to its choice of law principles.
7.10 If any provision of this Agreement is invalid or unenforceable against any person, party, or under certain circumstances, the remainder of this Agreement and the applicability to other persons, parties, or circumstances shall not be affected.
7.11 Nothing in this Agreement shall create a contractual relationship with or cause the third party against Client or Architect.
Either party may elect to terminate this Agreement with not less than seven (7) days of written notice if the other party fails to perform under the terms of this Agreement through no fault of the party initiating the termination substantially. Under those circumstances, the client will be billed only for those services rendered up to the termination date.
Any claim arising from or related to the contract will be subject to mediation as a precedent for arbitration or formal litigation. The parties shall endeavor to resolve their claims by mediation per the Construction Industry Mediation Rules; of the American Arbitration Association. Should the dispute proceed to arbitration, it will be subject to the Construction Industry Arbitration Rules of the American Arbitration Association. The parties shall share any mediation or arbitration costs and filing fees equally. The parties agree that any mediation or arbitration shall be conducted in the County of New York. Should a dispute between the parties proceed to formal litigation, parties agree that such litigation shall be in New York County.
Clienthat t agrees that to the fullest New York Countyaw, the Architect's total liability to the client for all injuries; claims, losses, expenses, or damages, including costs and reasonable attorneys' fees; arising out of or in any way related to Architect's services for the project; or Agreement including but not limited to design professional's negligence; errors, omissions, strict liability, breach of contract, or breach of warranties (hereafter "Client's Claims"); shall not exceed the total sum of available proceeds; under the terms and limits of Architect's appropriate professional liability insurance coverage.