Regardless of your price range, attractive, well-maintained properties never stay on the market long. Being prepared reduces your risk of losing out to other bidders or overpaying. You'll want to develop a basic understanding of NYC's real estate market essentials and tight inventory before you begin. Comprehensive knowledge of the home buying tips and considerations below will enable you to negotiate the best deal down the road.
Buying your first apartment is something you will never forget. It is a stressful experience full of buyer's remorse and pressure for some. However, that doesn't have to be indicative of your experience. First-time home buyers have a lot of information to consider. It's a task that can seem overwhelming, but this could be one of the best experiences with the proper advice and information.
Buying a home is one of the most significant financial moves most people make. How do you find the right property, especially in a city as vast as New York City? Based on our experience working with a wide range of homebuyers, we've come up with a list of items we believe everyone should ask themselves before getting serious about buying. Below are questions to consider before house hunting. Since these are questions you should think about in detail, we encourage you to ponder them for a few days.
Are you prepared to maintain and repair an apartment or home?
Are you willing to stay in the same apartment or home for at least five to seven years?
Do you have a realistic idea of the type of apartment or home and the amount of space you'll need for the next five to seven years?
Are you relatively sure your financial situation will remain stable or improve over several years?
Are you a disciplined saver who can build up an account for emergency repairs or costs?
As much as you want a home, if you aren't financially qualified, you will have difficulty fulfilling this dream. Before looking for a home, get with a lender, and discuss your current situation. Fix your credit and work together to get a pre-approval letter in hand.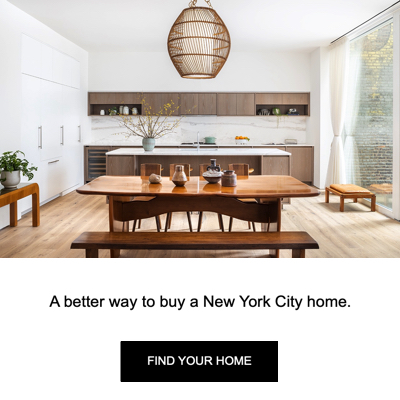 As a result, you'll know exactly how much your maximum loan could be. These hard numbers eliminate any properties that are out of your price range.
When you know your maximum price, sit down and brainstorm what you want in a home. Here are the most basic questions you should answer before calling a real estate agent:
Where do you want to live? What's the farthest you're willing to commute?
What type of home do you want? (coop, condo, brownstone, townhouse, etc.)
What is your price maximum? Minimum?
When you know what you want and are financially fit to buy, it's time to start the house hunt officially. However, we highly recommend you don't do this alone.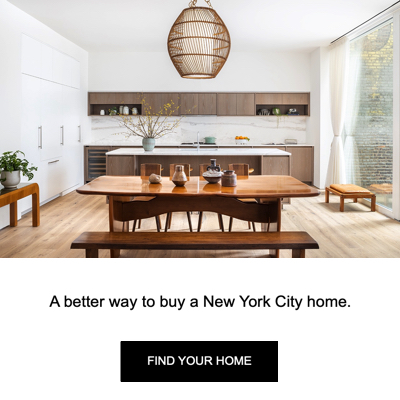 Please don't buy a home as an unrepresented party, especially if you're a first-time homebuyer. Having an agent will make the difference in landing you the home of your dreams. Buyer's agents are well worth the commission they receive as they can save you hours of stress. They know real estate law, are familiar with the city, and are experts at negotiating all the best contract terms for your sake.
Buying a home as an unrepresented party is like walking into a rainstorm without an umbrella. A real estate agent will protect you from mishaps like unfair contract terms. They can also rescue a deal from imploding due to fixable issues.
Buyer's remorse with something you can return like clothes isn't a big deal. On the other hand, Homes are not so easy to give back. If you visit a listing and don't love it, move on. The right home will speak to you. Rushing out of desperation or settling on an average household will only regret.
Instead, let your realtor show you the best properties that fit your needs and leave out anything that's below the bar. We promise you that the right property will come on the market at the right time.
When you fall in love, you want to do all you can to woo the person of your affection. The same goes for the home of your dreams. Competition for affordable and quality properties in desirable areas in NYC is steep. Get your realtor to make the most enticing offer to the seller and hang tight. Trust and hope that your quick actions and your realtor's negotiation power will be enough to seal the deal. There may be several buyers submitting competitive offers for some of the best properties. Take your agent's advice on what should go on the contract to make your offer stand out from the others. You'll have a ratified contract with your name if it's meant to be!
House hunting is an exciting yet tumultuous time in anyone's life. Make it easier by hiring a real estate buyers agent who will do their best to get you your dream home in NYC.
Get Mortgage Pre-Approval or provide Proof of Funds if paying cash. Sellers are more willing to negotiate with buyers who have proven their ability to purchase a home. You should shop around not only for the house or apartments but the mortgage as well. We recommend getting a mortgage pre-approval even before buying. Before you find the perfect home, it's essential to have your finances in order. Most people pay a mortgage when purchasing real estate. It seems logical to find the place you're interested in and then find the mortgage loan to match, but this is where many first-time buyers encounter issues.
The lender will look at your credit and other factors to tell you how much you are "pre-approved" for mortgage financing. Having the pre-approval sorted out beforehand will help you understand how much you can spend. Once you have your price range laid out, you can look for a home priced well below your budget. You may be surprised how much you can afford. Finding the mortgage before seeing the apartment will make you a serious buyer when you pursue an offer on a property.
Be ready to make a decision. That means knowing what you want and what you can afford. That way, you can recognize and act on any great opportunity when you see it.
Talk to your buyer's agent regularly to stay on top of new listings as soon as they hit the market. Also, make time to visit properties you are interested in promptly.
While some buyers are bogged down by paperwork when buying a home, Elika buyer's agents make the process hassle-free. We understand why different properties appeal to different buyers and present you with condo apartments that fit your lifestyle. We make sure that our clients understand the purchasing timeline. By doing that and keeping them informed every step of the way, we keep the process hassle-free.
Being one of the most culturally diverse cities globally, it's not hard to see why NYC is such an attractive place. Here you have hundreds of beautiful neighborhoods with a unique selling point. The food options are limitless, the entertainment never ends, and property values remain relatively stable. Since our agents know these neighborhoods well, you'll have no trouble finding the right one for you. We know our way around the block, whether it's the initial search, negotiating, financing, or applying.
Great buyer's representation from Elika is far more than a gentle touch. It's a vital tool that can help buyers deal with stress and get the best deal possible. Without proper representation, the buying process in NYC can take months or even years. With an exclusive buyer's agent by your side, you can expect a far shorter and more comfortable experience.
A lot goes into deciding on what property is right for you. First off, you'll have to decide whether or not to restrict your search to one particular type of property. Do you go with just co-ops, or do you include condos in the search? Along with deciding whether the property is right for you, you'll also have to think about the neighborhood. Does it fit your lifestyle? Is it easy to get around from there? Does it have all the services and amenities that you desire? Dozens of homes are considered, considering why having a buyer's agent is essential in narrowing down your choices.
Choose your preferred neighborhood(s).
Prioritize the facilities and services you would like in your area. (schools, transportation, fitness center)
How much space would you want and need in your new home? Which type of space? (dining room, closet)
Is your priority the neighborhood or size of an apartment?
Would you prefer to buy a 'fixer-upper or a 'move-in-ready home?
How much importance do you place on home value appreciation?
Do you value neighborhood stability?
Would a condo or coop be a possible choice?
Which features and amenities (essential and luxury) would you expect in your home or building?
Be willing to compromise. Whether you currently reside in New York or moving from another state, most buyers experience a bit of sticker shock when they realize they usually have a modest size of condo or coop units they can afford. For this reason, compromise is an integral part of the home-buying process in New York City. The question is, just how much should you compromise?
You don't want to overextend yourself by buying too big. You also don't want to be forced to sell down the road because you didn't allow room for growth. You should accept a place that satisfies 90% or more of your wish list in a buyer's market. You should buy if a home has 80% or more of what you want in a seller's market. When you make out a list of pros and cons for the places you view, consider including a column for compromises to stay flexible in your demands.
For most buyers, their home is their most significant investment. On the other hand, it may also be worth paying a reasonable premium to win the property depending on market sentiment. Whatever you choose to do, make sure your investment is a sound one.
A lot of first-time homebuyers fall into the pattern of limiting their options. Just because you liked the first place you saw doesn't mean it's the only one you should consider. Whether it's price, location, or upgrades, decide what is most important to you and your way of life.
When buying a home, the price is a significant factor for most people, but remember, it's not the only thing to consider. As the economy changes, you may find that the kind of home you're looking for is closer to your price range than you thought. Check the price range of similar apartments or houses in the area you're considering.
As a Real Estate Board of New York (REBNY) member, we access all available NYC real estate listings. Our agents will work to find suitable properties for you and keep you updated at all times. We don't like to waste our client's time, so we first check up on all potential properties. Unless it matches our client's wants, we won't waste their time viewing it. Once an apartment is located, we feel you would be happy with your confirmation and then schedule viewings for your convenience. We'll then provide our clients with all the property facts, such as investment potential, market value, etc.
When you're buying your own home, you are responsible for every dime that goes into it. Insurance included and (the more overlooked) taxes. There are also standard common monthly or maintenance fees that many buyers don't think about enough to search for a condo or co-op.
After adding taxes and insurance, you will need to figure out your monthly costs. The down-payment, closing costs, and property taxes are sometimes afterthoughts for new home buyers, but they can increase your total payment to nearly twice. If you're unsure of your full-price range in this area, using an affordability calculator will help.
When buying a co-op or condo, you must consider some extra fees. You will be responsible for paying a share of running the entire building, a maintenance fee, or standard monthly common charges. It's a small percentage of your overall payment, but it can raise the total substantially.
It's essential to consider these fees when narrowing down your apartment search. If you keep your options open and remember the cost, you will not only find the place of your dreams but the most practical one. Buying the first house is a beautiful journey. Enjoy the experience because you only get one shot your first time.
Even in a competitive market, protect your interests by insisting on proper inspections. Before you make an offer, do due diligence on the property with your agent. Get sales data on the property you are interested in and comparable properties in the neighborhood. Develop a three-tiered price target:
The lowest price you could reasonably offer without offending the seller, the offer price that you and your agent think the seller is most likely to accept, and the maximum sales price you're willing to pay for the property. Make your offer based on the lower price target and stick to your limits if the negotiation takes the sales price beyond that limit.
When working with a buyer's agent, they help you estimate a particular New York City apartment's fair value by researching comparative market comps. Agents will check out similar neighborhood properties, determine market value, and get a reasonable price. Hesitate, and you could lose the deal to another buyer.
Price – a pre-approved amount that meets your approval and you are capable of paying.
Terms – include financial and timing in the offer.
Contingencies – clauses allow you to escape the deal under certain circumstances ( a problem that did not exist previously or of which you were not aware at the time of the contract, also perhaps a mortgage contingency should the lender not approve such a property, etc.). Contingencies specify any event that must occur for the contract of sale to be formed and enforceable.
In most cases, the negotiating process will go something like this. After deciding on a reasonable offer price, you'll make your bid, usually accompanied by several contingencies. These deal terms will protect you against ending up with a lemon. They may also include a request for certain repairs that the seller must fix before the deal can go forward. The seller may come back with a counteroffer, leading to a bit of back and forth that can go on for several days or weeks. An Elika buyer's agent will advise on the best offer to make and help move things along the negotiations get stuck. Thanks to our agents performing a comparable market analysis, you'll know approximately what the property is worth and what the right offer should be.
Buying a home means dealing with a lot of paperwork, and our agents will help you navigate the red tape and get you organized. We'll also make sure that any counteroffers are fair. Because we know NYC real estate so well and know the fair value, you can be confident with our advice. We only provide buyer's representation, and we have a strong incentive to help you get the best possible deal on your new property. Once the negotiations are complete and both parties have signed an agreement, we'll help you through the rest.
For most people, buying a home means getting a mortgage. Mortgage applications tend to be the most challenging step in the buying process. You'll need to consider what lender to choose, the type of mortgage, and compare them for the best deal—a point when many buyers undergo a great deal of stress and confusion. But that needn't be the case with an experienced buyer's agent at your side. We'll help you choose the right lender, advise on the best mortgage for you, and explain anything in question. We can even help you start this process while negotiations are still ongoing—meaningless time to complete the purchase and more time in your new home.
If financing, ask for a mortgage contingency clause but consider dropping it if you're in a competitive bidding situation. It may give you an advantage over the seller. Don't place restrictions on the sale, such as a delayed closing date or a contingency clause on the sale of your existing home. If your home hasn't sold, talk to your lender about a bridge loan to cover both mortgages for a short period.
Be accommodating to the seller by offering him the opportunity to choose a closing date at his convenience. Some sellers haven't lined up a new place when their house sells. When it comes time to make an offer, don't panic if the seller rejects your first offer or if it turns out you're in a very competitive market. Buyers are tempted to buy a property at any price; if they lost a bidding war in the past. While you want to make your offer as attractive as possible, don't work against your interests.
New York City buyers usually face a lengthy application process unless purchasing in a New Development, as each cooperative's Board of Directors decides whether to approve a new building resident. Depending on the building's rules, the board may deny a buyer who has insufficient proof of income or other reasons.
Filling out an application correctly is often time-consuming, especially if you're unsure what to include. However, a board's approval is one of the final steps that buyers need to purchase properties in New York City successfully. As with all other steps in the purchasing process, a real estate agent can help.
You can plan better for an application if you know what to expect. That's precisely what Elika Associates buyer's agents will do by keeping you informed to apply successfully. You'll need to include two years of tax returns, personal and professional information, proof of financing, a signed purchase contract, and other detailed financial documents. Depending on the policies of the Board of Directors, you may have to submit further documents.
We will help you assemble an attractive application package and submit it to the building's managing agent. Co-op applicants will also need to perform an in-person interview with the Board of Directors. Elika buyer's agents will help you prepare for your co-op interview by eliminating much of the associated stress and improving the chances of an immediate, successful purchase.
New buyers must purchase a homeowner's insurance policy. This coverage protects homeowners against loss or damage to property and liability if someone gets hurt in your home.
Keep control of your finances and credit.
Stay in contact with your real estate agent and lender.
Return phone calls and complete documents promptly.
Contact your agent or attorney at least once or twice a week.
Verify with your lender that the mortgage funding steps have reached completion
Do a final walk-through of the home with your real estate buyer's agent.
Before closing, confirm with your attorney, home insurance official, and lender that the settlement statement, certified funds, and evidence of insurance are in place.
Finding your ideal New York City apartment can be hard to see beyond the superb interior design or spacious rooms. Potential homebuyers must dig deeper to discover possible hidden issues such as structural damage (water damage, bad construction, etc.) A property inspector can help find those issues for you.
Homebuyers should attend the home inspection to understand the home better. Just in case the inspector finds minor and significant home repairs. Small issues can be fixed easily – even delayed for a period. Fundamental problems, however, require calling in a specialist to examine the effect. A professional can advise whether you should fix the problem or walk away from the deal.
You are getting closer to moving into your dream home when you have an accepted offer and mortgage commitment and have completed a home inspection and a walk-through. A few pre-closing duties will ensure that you do not risk your closing date or mortgage.
Congratulations! Your dream home awaits its new owners. Hire a reputable moving company to help you move into your new apartment.
Are you ready to purchase an NYC apartment and become a homeowner? You've doubtlessly made significant changes in your life and taken a long, hard look at your finances.