Many people overlook the importance of ordering a home inspection. It is an underrated but crucial part of the home-buying process. You may feel you can use a relative or friend that is handy or has done repairs on their home. They may even be a contractor — a great person to bring with you while searching for apartments or townhouses.
However, suppose you want to avoid a costly mistake in writing a check and undertaking a mortgage. In that case, you should hire a professional inspector to do a home inspection before closing the deal.
Every home should have a home inspection before signing the contract of sale. Even if it is new construction, there still may be flaws and things that need to be repaired. Co-ops, condos, and townhouses also should undergo a thorough inspection by a professional, even though you are paying maintenance and standard common charges. First, the owner of an apartment owns the airspace within the walls. Therefore, you are responsible for the care and repairs inside the apartment residence.
Second, if a small building or the cash reserve isn't large, a significant project will have to be funded, and higher monthly charges are likely. Third, a problem, such as a leaky roof, could cause significant damage down the road.
Most homebuyers order a home inspection before contract signing. Licensed home inspectors examine the guts and bones of a property. They want to determine if there are any structural or operational flaws in the home.
Buyers usually pay for and choose the home inspector. It should cost about $500 to $750 for a typical New York City apartment, but it will vary by size. The inspector should have errors and omission insurance if they miss something significant. Most buyers rely on their real estate agent to recommend one.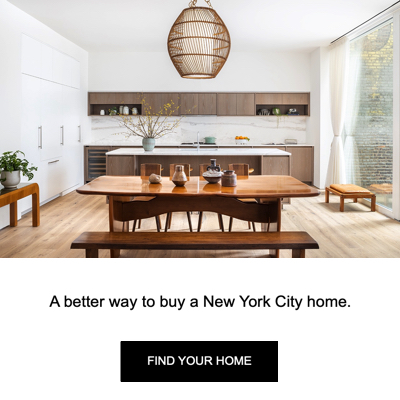 However, this can be a problem. It's in the agent's interest to close the deal quickly. The last thing they want is for an inspector to uncover costly problems that can kill the deal. While most agents are honest, this built-in conflict of interest exists.
You can find an inspector through a referral from your real estate broker. Alternatively, you may seek a reference from a friend or through the two agencies that certify and train home inspectors; the National Association of Home Inspectors (NAHI) and the American Society of Home Inspectors (ASHI).
When interviewing inspectors, some questions include their experience in home inspections, qualifications/licenses, and prior experience. When hiring an inspector, it is good to ask for a sample report to know what you can expect and how each differs.
Online reviews are a good reference for determining if a home inspector is ethical, so-so, or just a lazy slob. Look for inspectors that have lots of reviews and good ones.
Red flags should go up if an inspector doesn't want you around during the inspection. That doesn't mean that he's just a reclusive kind of guy. Instead, it probably says he wants no one to watch him do a half-ass job.
Compare inspection reports and see who is the most thorough. They probably give you their "best" example, but not always. Sometimes the inspectors think the average person has no idea what these should contain. Do your homework and find out beforehand.
What is excluded from a home inspection report is as important as what is?
While there is no guarantee of thoroughness and professionalism, a person without these credentials should; be looked; at with a critical eye.
An inspection typically takes two to three hours. Inspectors look for problems that may not be apparent to the untrained eye. For example, most check a building's foundation, electrical system, plumbing, roof, and drainage. They pay particular attention to water. While it may be the staff of life, it's often cancer that can cause severe damage. for buildings
During that time, they should be checking for a variety of things. One of those is water leaks, including the roof (if a top floor apartment) and terraces and windows. When a private home, the home inspector, should walk on the roof and go into the crawl space if there is one, along with looking at fireplaces, the attic, and the foundation.
The electrical system, HVAC, and general interior/exterior are usually part of the essential services covered. Electrical panel covers should be removed and examined; windows opened and closed; walls, ceilings, and floors checked for defects, as should the water pressure and draining. The inspector may also test the appliances. Additional services are tests for radon, termites, asbestos, mold, and lead.
It is good to accompany the home inspector while conducting the work. You can ask questions while the process is going on. Moreover, seeing the problem is entirely different from reading about it. The inspector should not offer to do the repairs. Providing both services is an apparent conflict of interest and should serve as a warning flag.
Many home inspectors working today are like the bumbling Inspector Cousteau, clueless, inept, and terrible at their job. But unlike Cousteau, who, in the end, inadvertently solves the case, these inspectors don't. And they can cost home buyers lots of money.
It's hard to believe, but 18 states do not require a license to become a home inspector. At best, many educational and training requirements are often spotty in states that do.
One study illustrates this problem. Consumer's Checkbook, an independent non-profit advocacy group that rates local services, did an undercover investigation of home inspectors. Twelve inspectors were told to inspect a three-bedroom home with 28 known problems. What they found was shocking.
According to the study's findings, none of the inspectors performed very well. They uncovered only 50% of the problems. And all of the home inspectors were licensed.
After completing the service, the home inspector should send you a detailed inspection report. It is at this time that several things can happen. Once receiving the inspection report, review the things that need repairing or replacement, assuming there are any (there usually are). Skip the little things. Tally up the cost. Get estimates from high-end service providers. Unforeseen discoveries will end up costing money,
A home inspection is worth its weight in gold. Likely to be the costliest purchase in your lifetime. Finding out issues ahead of time is a wise investment.
Homebuyers always want to pay as little as possible for their home. Typically, the time to do that is during price negotiations. Depending on where you live, brokers can usually negotiate the price down. At this point, most buyers assume the price is agreed upon, and the deal; is finalized. It's not. There remains an additional opportunity to lower the sales price. Unknown to most buyers, home inspections can sometimes leverage to squeeze further price concessions out of sellers. However, the ball is in your court once you receive the report.
Say that you reduced the home price to cover these costs for the deal to close. Don't be shy about asking a lot. If there is a significant problem, you can decide to walk away from the deal without penalty. You can also ask for the price of the repair credited to you. Or have the homeowner fix the problem before the closing.
If you are still interested in purchasing the home, you should receive the repair cost and pursue fixing it yourself. The seller could also play hardball, at which point you will have to decide whether you still want the home.
You can take various actions, and we will discuss your options.
If your inspector uncovers significant issues, such as faulty wiring, plumbing, HVAC, you have a few choices. When minor problems crop up, you have the same options, but the expense is lower and presents fewer problems. You can walk away without a penalty since, in New York, you complete an inspection either before making your offer or not long after its acceptance. You do not have a signed contract, meaning you do not forfeit your deposit. If the needed work is extensive and the seller refuses to pay enough funds to satisfy you, this might be your best option.
The second option is to allow the seller to make the repairs or take money off the purchase price. Many people opt for this, and it is a good option, with a couple of caveats. First, make sure that there are no other problems yet to be; discovered. Second, you need to have a reasonable estimate. Otherwise, you are not negotiating with the full amount of information. You may wish to bring in a contractor to ensure you receive satisfactory answers to these questions.
The third option is to eat the entire repair cost yourself. If you bought the property for an attractive price, you might decide it is worth paying the extra expense. Perhaps the seller knew there were problems and factored it into the price, usually if it is an "as is" sale.
Lastly, you could agree to some combination of the second and third options. The negotiation is conducted through your buyer's agent and the seller's agent, and the other options. The seller may decide to make some money off the price; you are responsible for the balance of the repair cost.
Condo and co-op apartments present unique circumstances. Dealing with a condo inspection is a more straightforward situation. Remember, you own the space inside the condo walls and are responsible for this area. Therefore, if your home inspection brings up anything inside the unit, you negotiate with the sellers.
Co-ops can be more confusing. You own shares in a corporation and live in one of the units. You pay monthly maintenance fees, which cover repairs for your apartment unit and common areas. However, this does not mean you are in the clear and do not have to worry about an inspection. Significant repairs to the common areas, such as the lobby, elevator, or roof, get paid from the reserve fund or a; building assessment. You want to have those areas inspected. You should also have the same inspection done inside the apartment if it were a private home or condo. However, you may have to negotiate the repair cost with the board.
We also advise ordering a home inspection on a newly constructed building. Newly built does not mean there are no problems. In fact, in the case of poor construction and when the building settles, things could get much worse. Shoddy materials or poor installation could still present issues. In this case, you negotiate with the developers if problems arise, or you can walk away.
Have you discovered homes defects after a sale? You may have buyer's remorse. It is a substantial financial commitment, and it is perfectly natural to have jitters. However, while it is not uncommon for minor issues to crop up, you may find that you need to conduct significant repairs. It can get tricky, and generally, you are out of luck, but you can pursue remedies in certain circumstances.
New York State's Property Disclosure Act requires sellers to provide buyers with a disclosure statement. The key phrase is that the seller had to have known about the issue; you need to prove it. Should the seller omit defects they knew about; you can decide that the seller owes you damages.
Sellers typically provide a $500 credit to waive the disclosure statement requirement. If so, you are out of luck on this front.
The seller is liable to you in cases where you can prove fraud. It would help if you showed that the seller knowingly made false statements (written or oral, but the latter is hard to justify) or omitted material facts. Once you demonstrate this, you need to show that you justifiably relied on the seller's statement or omission, which caused you harm.
You can recover damages if the seller violates the agreement of sale. It would be best to show that the seller gave you a warranty regarding specific issues concerning the property's condition. However, these typically expire at closing under the Doctrine of Merger. You need to specify that the provisions stay in place beyond closing and the delivery of the deed.
Additionally, the standard contract contains an "as is" clause, making a breach of contract challenging to enforce since you have agreed to buy the property in the current condition.
There are conditions where you can sue your inspector for negligence. If they failed to uncover a problem within the inspection scope and failed to report it to you, you can do this.
The first step is to check the disclosure statement. Next, review your purchase contract. If there is "as is" language, this makes your case weaker. Neighbors are a great source, and they can tell you if this is a long-standing problem.
Then, go over your inspection contract and report; I will tell you if the issue should have; been disclosed. If you are unsure, ask contractors. You need to bring them in to assess the problem and provide an estimate, so it is easy enough to pose the question. They do not have a vested interest in the outcome, so they will likely give you an honest answer.
Once you have the information, follow up with a letter to create a paper trail, define the issue, why you think the seller or inspector is responsible, and provide a cost estimate. If this does not give you a satisfactory outcome, you may need to consult a lawyer.
As a seller, the minute you and a buyer come to an accepted offer, you see the dollar signs dancing. Does this person want to buy my home for a million dollars? I can't wait!
But, as we all know, an accepted offer is often just the first stage in a lengthy process. You may be sitting on tenterhooks for weeks as you wait for the appraisal, the buyer to get approved for financing, and the home inspection. Insert horror film music.
As a seller, let's face it – just the phrase "home inspection" often wants to make you run for the hills. You know that you've done an excellent job maintaining your home, but that doesn't mean you want a professional snooping around – what if they tell you that, without your knowledge, your home's foundation shifted. Now the buyer doesn't want it anymore? It's not like you purposefully moved your home!
N. In New York City, real estate agents don't necessitate a home inspection in large cooperative or condominium buildings. In a mid-rise or high-rise building, the roof, walls, and common elements are the responsibility of the building itself. If the roof needs fixing, the building should be paying for that out of its reserve funds or potentially levying a small assessment on the residents. However, this rarely worries residents because there are so many apartments, so each homeowner's responsibility for the cost is tiny.
However, in a small apartment building where only eight apartments exist, a purchaser likely will want a home inspection. If something in the building goes wrong, the purchaser is now responsible for a much more significant percentage of any repair costs. Even though the responsibility of common elements still technically falls on the building, smaller buildings are likely to have much lower reserve funds. So a buyer may want to make sure that the building is in good condition and bring in an inspector.
A good home inspector's job is never to kill a deal. A good home inspector will point out what you should be looking for. For example, at a recent home inspection in the West Village of a small building, the home inspector pointed out a crack in the wall, which means the structure likely slightly shifted. Does that mean the purchaser shouldn't buy it? Yes and no.
Of course not! In an old building, this slight shifting is typical, and so long as the structure is reinforced correctly, there is no reason to worry about it. Owning a piece of history, like a 150-year old home, whoever is purchasing this likely understands that along with history comes to character, and with the character comes imperfections.
If you're worried that your home may come with costly repairs, hire your home inspector before you put your home on the market. That way, they can identify potential problems for you, and your agent can let buyers know about these problems upfront. In my experience, it's not the inspection that kills deals – it's the difference between expectation and reality for the buyer. If your buyer walks into your home knowing that they may have to make $50,000 in repairs, but you've taken that into account in your pricing, they won't be surprised when their home inspector finds that.
On the contrary, if you try and hide these issues and your buyer finds them, that's when you're likely to lose the deal. Not because of the problems themselves, but because of the problems with expectations.
What your agent is there. Your real estate agent needs to do a better job managing expectations. A great agent should remind a buyer that a home inspector will likely find small problems with a home. Meaning the buyer hired an excellent home inspector. But minor issues with a home are common, and if terms need to be re-negotiated, they can be.
Every home has a problem but is suitable for somebody at the right price. The truth is, all homes that aren't brand-new are likely to have issues. If buyers are prepared for this, they are less likely to be shocked when these issues arise.
Your agent should ensure that the buyer knows that common and even extreme problems are fixed for the right price. Might you have to re-negotiate the terms of your sale if your buyer finds $200,000 of unreported repairs? Yes – but this isn't a deal killer.
Provided by: Old House Inspection Company NYC.