Many people overlook the importance of ordering a home inspection. It is an underrated but crucial part of the home-buying process. You may feel you can use a relative or friend that is handy or has done repairs on their home with know-how. They may even be contractors — a great person to bring when searching for apartments or townhouses. However, suppose you want to avoid the costly mistake before writing a check and undertaking a mortgage. In that case, you should hire a professional home inspector before closing the deal.
Every home should have a home inspection before signing the contract of sale. Even if new construction, there still may be flaws and things that need to be repaired by the developer. Co-ops, condos, and townhouses also should undergo a thorough inspection by a professional. First, the owner of an apartment owns the airspace within the walls; therefore, you are responsible for the care and repairs inside the residence.
Second, if a small building or the cash reserve isn't large, a significant project will have to be funded, and higher monthly charges are likely. Third, a problem like a leaky roof could cause significant damage down the road.
Most homebuyers order a home inspection before contract signing. Licensed home inspectors examine the guts and bones of a property. They determine if there are any structural or operational flaws in the home.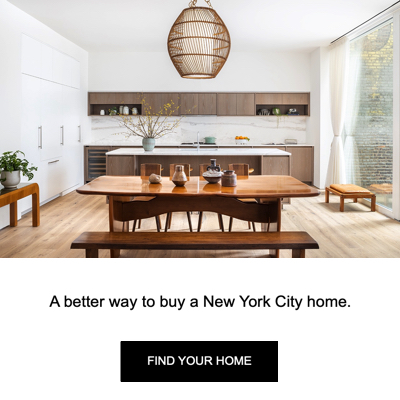 Buyers usually pay for and choose the home inspector. It should cost about $500 to $750 for a typical New York City apartment, but it will vary depending on the size of the property. The inspector should have errors and omission insurance if they miss something significant. Most buyers rely on a real estate agent to recommend one. However, this can be a problem. It's in the listing agent's interest to close the deal quickly. While most agents are honest, this built-in conflict of interest exists. The last thing they want is an inspector to uncover costly issues that can kill the deal. Conversely, when working with a buyer's agent, you can rest assured their fiduciary duty is to you at all times; thus, you can move forward with a home inspector they may recommend.
Alternatively, you may seek a reference from a friend or the agencies that certify and train home inspectors; the National Association of Home Inspectors (NAHI) and the American Society of Home Inspectors (ASHI).
When interviewing inspectors, some questions include their experience in home inspections, qualifications/licenses, and prior experience. When hiring an inspector, asking for a sample report is good to know what you can expect and how each differs.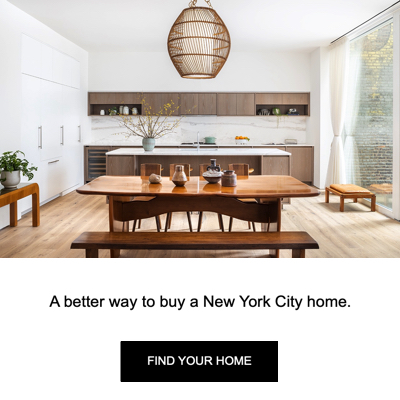 Online reviews are a good reference for determining if a home inspector is ethical, so-so, or just a lazy slob. Look for inspectors that have lots of reviews and good ones.
Red flags should go up if an inspector doesn't want you around during the inspection. That doesn't mean that he's just a reclusive kind of guy. Instead, it says he wants no one to watch him do a half-ass job.
Compare inspection reports and see who is the most thorough. They probably give you their "best" example, but not always. Sometimes the inspectors think the average person has no idea what these should contain. Do your homework and find out beforehand.
What is excluded from a home inspection report is as important as what is?
While there is no guarantee of thoroughness and professionalism, a person without these credentials should; be looked; at with a critical eye.
An inspection typically takes one to two hours, depending on the size of the home. Inspectors look for problems that may not be apparent to the untrained eye. For example, most check a building's foundation, electrical system, plumbing, roof, and drainage. They pay particular attention to water. While it may be the staff of life, it's often cancer that can cause severe damage. for buildings
During that time, they should be checking for a variety of things. One is water leaks, including the roof (if a top-floor apartment), terraces, and windows. When a private home, the home inspector, should walk on the roof and go into the crawl space if there is one, along with looking at fireplaces, the attic, and the foundation.
The electrical system, HVAC, and general interior/exterior are usually part of the essential services covered. Electrical panel covers should be removed and examined; windows opened and closed; walls, ceilings, and floors checked for defects, as should the water pressure and draining. The inspector may also test the appliances. Additional services are tests for radon, termites, asbestos, mold, and lead.
It is good to accompany the home inspector while conducting the work. You can ask questions while the process is going on. Moreover, seeing the problem is entirely different from reading about it. The inspector should not offer to do the repairs. Providing both services is an apparent conflict of interest and should be a warning flag.
Many home inspectors working today are like the bumbling Inspector Cousteau, clueless, inept, and terrible at their job. But unlike Cousteau, who, in the end, inadvertently solves the case, these inspectors don't. And they can cost home buyers lots of money.
It's hard to believe, but 18 states do not require a license to become a home inspector. At best, many educational and training requirements are often spotty in states.
One study illustrates this problem. Consumer's Checkbook, an independent non-profit advocacy group that rates local services, did an undercover investigation of home inspectors. Twelve inspectors were told to inspect a three-bedroom home with 28 known problems. What they found was shocking.
According to the study's findings, none of the inspectors performed very well. They uncovered only 50% of the problems. And all of the home inspectors were licensed.
After completing the service, the home inspector should send you a detailed inspection report. It is at this time that several things can happen. Once receiving the inspection report, review the things that need repairing or replacement, assuming there are any (there usually are). Skip the little things. Tally up the cost. Get estimates from high-end service providers. Unforeseen discoveries will end up costing money,
A home inspection is worth its weight in gold. Likely to be the costliest purchase in your lifetime. Finding out issues ahead of time is a wise investment.
Provided by: Old House Inspection Company NYC.