Every homeowner loves a good home renovation. However, the motivation behind a home improvement varies from one person to another. For some, it is a mix of personal preference and increased home value. For others, it's solely the latter. But even veteran renovators know that money invested in a renovation is never a 1:1 return from your home's future price tag. One also has to look to the future at emerging trends and new technologies that change what people expect to find in a modern home. With that in mind, here are the home improvement projects with the best return on investment (ROI).
There's no universal formula for raising a property's value. However, a few popular renovations are known to increase your chances of appraising higher. When you want to improve your property value in New York, you need to know what New Yorkers want. Apartments and homes that are efficient, attractive, and equipped with modern conveniences are highly desirable. Therefore, your property should have the best upgrades and renovations to appeal to the current market.
In every renovation, consider your return on investment. If the money you're putting into the project won't match the payor benefits you'll receive, it's time to return to the drawing board.
Here are my top improvements to boost your home's value without breaking the bank.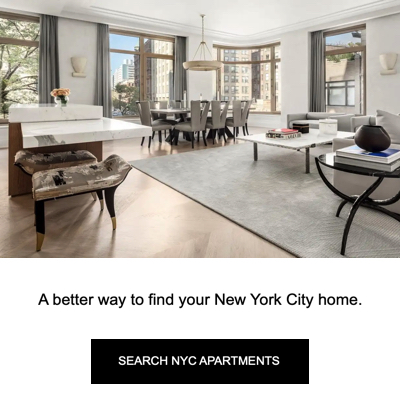 Most buyers nowadays, especially millennials, are all about energy efficiency. A few upgrades to your HVAC, water heater, windows, and lighting can significantly cut your energy bills and save a bundle of money over time.
Buyers will be doubly impressed by a smart home that is also energy efficient. Low-flow water fixtures can cut your water consumption by half, while double-pane windows can be up to 50% more energy efficient than traditional windows. Why not combine this with an intelligent technology upgrade, bright lighting, and a smart thermostat installed?
New floors are always welcome. If your property is a condo or coop apartment, switching hardwood floors are still a classic choice that is broadly appreciated and most preferred, can spruce up your interior.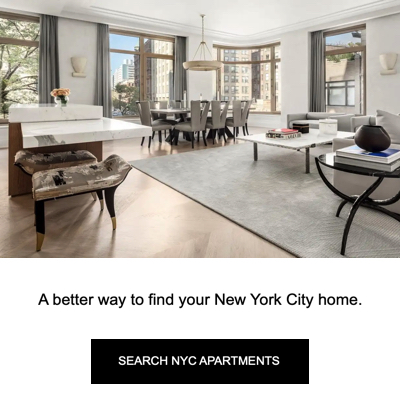 Hardwood floors look amazing, especially when they're new. If you've got a carpet with hardwood underneath, rip up that old stuff and refinish the hidden glory. The carpet might be more useful on those cold winter mornings, but your target audience is house hunting with their shoes firmly on.
If you're laying down new hardwood floors, I suggest you spend on the real stuff. Imitation wood never looks as good and can cheapen the whole apartment. Hardwood floors also feel different when walking on and make the apartment more substantial.
Stainless steel screams new. It will make your kitchen look far more sleek and modern and easy to tip a maybe into a yes. It looks great, usually has good energy ratings, and is a relatively small investment; you can get a new fridge/freezer and a range/oven for under two thousand if you shop a little.
Kitchen remodels are probably the most expensive improvement you can make in a home. But who says you have to go all the way? A small kitchen renovation can look just as good and give an ROI of about 81%. This can be done one at a time as your budget allows. You are putting in a new backsplash, replacing cabinet doors and drawer fronts, refacing the existing countertops and new appliances, etc. Then throw in new hardware, a countertop, and a sink to give it a new modern look. By contrast, a complete remodel will only get you a return of 59%.
Kitchens are still the most attractive spaces in a home. The better the kitchen, the more interest you will get. You don't have to spend $50,000 to remodel your kitchen completely. A small investment can transform your space in hours. Replace old, bulky appliances with modern, energy-efficient models. Put a new coat of paint on the walls, fix the cabinets, and consider replacing or refreshing the flooring.
New kitchen cabinets and counters can change a space, not to mention get rid of all that everyday wear and tear. Go for quality, inert material (e.g., not granite) that's easy to match. Remember: your taste is not necessarily the taste of your buyers, so something versatile is essential.
As in 2017, modernized bathrooms are still all the rage. Current style trends are for clean lines with rustic finishes. For color schemes, beige is currently out, with light grays being the most popular choice.
Like kitchens, bathroom remodels are among the costliest upgrades to make. But also, like kitchens, you have a better chance of getting away with a higher ROI by doing a minor renovation. For example, replace the tub with a modernized design and add a tile surround. For the best return, it's better to stick with low-cost to mid-range materials. It's effortless to go over budget with this, so keep a handle on things, and you can see a Roi of 70%.
Head to the local nursery for outdoor plants and a few tropical plants for the indoors. Adding green to your home sets your property apart from the others. When choosing plants and foliage outside your home, ensure they don't take over the house. They must serve a purpose without taking up too much space and be easy to care for. Never underestimate the power of planting a tree.
The longer you live in a home, the more it shows on your walls. The unique colors you chose to decorate rooms in your home won't impress buyers regardless of how much you love them.
One way to instantly beautify your apartment's interior, and add value, is to apply a fresh coat of paint. Neutral colors are always best and will make it more appealing to a broader audience of buyers.
If these walls could talk, they'd say, please paint us! Repainting (especially if you do it yourself) is the single most cost-effective way to brighten up your space. First, new paint is like a new car smell – your walls lose their 'fresh' look pretty fast. So if you've lived in your apartment for any length, it'll likely pay off.
Buy high-quality paint and keep it neutral. When you paint your home with neutral colors, it allows potential buyers to envision their decorations and color schemes.
Adding crown and base moldings can make an apartment or home look more refined and spruce up any plain interior. Since this update is a relatively inexpensive project, it's an excellent renovation to add to your list.
Make the home a smart home. Affordable and straightforward upgrades such as programmable thermostats, whole-house generators, LED lights, water filtration systems, high-efficiency windows, and energy-efficient water heaters are attractive amenities when shoppers are looking at listings.
In a 2017 survey by the brokerage firm T3 SIXTY, 40% of realtors believe that smart homes sell faster, regardless of the price. This is borne out by buyers as well. In the 2017 Global Luxury Real Estate Report, 76% of buyers agree that having an intelligent home is essential. Upgrading your NYC apartment with smart technology is much easier than taking on a significant renovation. If you're not sure where to start, look into intelligent appliances.
In the 2017 Concept Community study by MFE, 18.2% of people listed appliances as the innovative home feature with the highest ROI. And let's not forget intelligent home security cameras, smart locks, and stylish shades, to name just a few options.
Doors often get neglected, but they're critical to setting the tone of your home to potential buyers (the front door in particular). Refurbishing the ones you have (for example, getting repainted or re-dipped if they're natural wood) or getting new ones will lift the entire feel of your place.
If your front door has seen better days, replacing it with a new door made of steel or fiberglass is a good idea. Not only is this remodel affordable, but it also adds security to your home or condo. Most fiberglass and steel doors are Energy Star certified, giving you additional savings on your utilities.
Another area where a chat with a professional might come in handy. Getting a custom closet solution or expanding any storage space is inexpensive to build value.
From the second buyers walk into an apartment, they're considering what the space will look like with their stuff. The more comfortable you make it to build that vision (e.g., look at this great shoe storage, That's where I'll keep my off-season footwear!), the more likely you are to get the offer you want.
A quick one or two-hour consultation with an interior designer on how to style your house can do wonders. It'll help you position your stuff and identify weak areas you can tidy up quickly (and cheaply). Plus, getting a third party with a bit of distance is always good to check out the place before you reach potential buyers (e.g., does that nude of your Great Aunt Myrtle need to be on display?)
Increasing your property's value depends on knowing the heartbeat of the market. Your home's value is likely to increase if planned and managed well by adding highly functional and updated interiors.
Instead of waiting for a home inspection to come in as the buyer, inspect the home first and address any concerns before listing your home for sale. If the home is already inspected, fewer concerns arise for the buyers when it is time to close.
Clear out the clutter and get organized. It doesn't matter how clean or big your home is—if it's cluttered and unorganized, potential buyers will swipe past your home when looking at photos online. The handful of visitors you get to view the home won't stay long. The more attractive your home, the more valuable it is.
Renovations before a sale are always a delicate balancing act of investment and return. The key is identifying essential areas and picking things you can do to improve those rooms inexpensively. Kitchens and bathrooms are ripe for home improvement, and no matter what choices you make, stick to quality materials and simple color schemes. With those guiding principles, you can't go wrong.
Buyers want a good neighborhood. Your relationship with the neighbors plays a significant role in that. When you talk about your friendly neighbors, it gives new buyers a sense of security. Also, the appearance of your neighbor's home affects your curb appeal of your own. If you have a good relationship with your neighbor, they are more likely to spruce up outside their home to help you out, or they are at least more receptive to it if you ask.
These are just some simple steps you can take to improve the value of your home. What are the most successful ways you increased your property's value before selling it? Let us know.
Remember – your buyers already want to buy your place – all you're doing is helping them see it in the best possible way.
Everyone selling a New York City apartment wants to get the best deal possible. The hard part is figuring out what renovations will appeal to a broad range of buyers with minimal investment on your part.
Minor home improvements can make a big difference if you consider selling your home. Increase the value of your home with a plan and a little time investment.