The East Coast-West Coast rivalry is a seemingly endless one with Los Angeles and New York always being at the center of it. No two cities in the US are compared as much as these two and for a good reason. They both have that special something that attracts ambitious people of all ages, but what they can give you in lifestyle is very different. Deciding on which is the best is about as easy to answer as the Coke vs. Pepsi dilemma.
It's subjective and a matter of personal taste. That said, chances are that you will prefer living in one over the other. Just keep in mind that the differences are not always skin deep. Both cities also share a few things in common.
Along with culture and lifestyle, anyone considering a move to either city needs to also think about the more practical aspects. To help you decide, here are the top considerations you need to make when choosing between living in Angel Town or the Big Apple.
A vast difference between the two cities is how they utilize public transportation. In NYC, almost no one drives their car. Instead, they rely on the subway, buses, taxis, and ride-share services.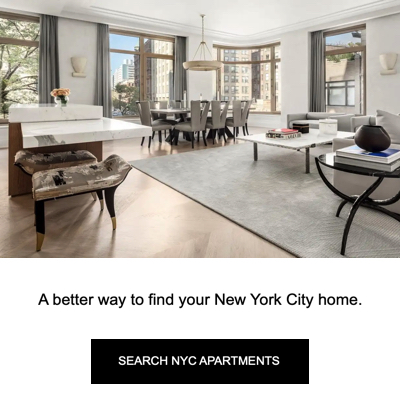 That's not to say though that it's without problems. New York's subway system is undoubtedly efficient, but it's quite old. Delays and schedule changes are widespread.
When that's combined with overcrowding during rush hour and sometimes long journeys, then the commute can be very stressful. Some people opt instead for the public buses, despite this significantly lengthening their trip due to traffic and stoplights.
Fortunately, a yellow cab is never far away. Anyone without their car will have a much easier time living in NYC. Additionally, New York is very walkable when the weather permits it.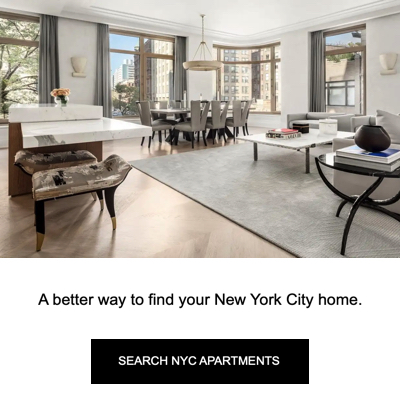 By contrast, driving in LA is the norm as the local transport leaves a lot to be desired. Even with upgrades and expansions to the local system on the way, most Angelenos don't bother with public transport.
However, all these people driving also has the effect of making the traffic in LA notoriously bad. If you don't like driving, then you can instead make use of the many ride-sharing services like Uber. Uber is also less expensive in Los Angeles.
When it comes to public transportation costs, LA is also better, but you'll most certainly need a car to get around. A DASH bus ride will cost 50 cents per ride with metro rides costing $1.75. A 30-day pass that includes the metro and most bus lines will cost $100. However, to live in LA, you'll need your transport, and that's where the costs can come in. With monthly payments on a used car, insurance, gas, and monthly registration fees, you could be looking at as much as $600 a month in car expenses.
In NYC, those who go without a car are looking at only a few hundred dollars a month or less. A single ride on the subway will cost you $2.75, while an unlimited MetroCard will cost $127 a month.
Commuters who need to make regular use of the Long Island Rail Road will pay between $140 and $500 each month for an unlimited pass. Let's not also forget that New York is very walkable, so you mightn't even need to pay for transport sometimes. When all factors are considered, NYC is the cheaper option for transportation.
Climate will be a significant factor to consider as both cities are very different in this regard. Like most East Coast cities, NYC has four seasons. In winter, you'll get a beautiful but chilling snowfall blanketing everything. In summer, the heat and humidity can be downright oppressive.
Fall brings cooler temperatures and brilliant colors to the city's parks and streets. Spring is a bit of a mixed bag with mild temperatures but usually lots of rain. The changing weather patterns in NYC can be a bit of a nuisance, but, in a way, they gel with the city's reputation for diversity and constant change.
It could also be tough living with perfect weather almost every day; after all, you don't get a blizzard day to stay in and Netflix. Down in LA, the weather is considered by most as perfect. It's a Mediterranean climate, so expect hot, dry summers and mild, rainy winters.
Despite the temperature dropping to the 60s and 70s in winter, it's still sunny almost every day. If you prefer a bathing suit over an umbrella, then LA is likely where you belong.
Popular coastal cities, both cities offer a higher cost of living when it comes to daily expenses. When it comes to rental prices, both cities are very similar, but NYC is more expensive.
Residents pay a premium of almost 40% at the grocery store, while transportation is 27% above average. Want to see a movie? Ticket prices are nearly 60% higher, on average, than is the norm in the rest of the country. Oh, and you'll need to like crowds if you hope to make it in the Big Apple: Manhattan packs in more than 69,000 residents per square mile, according to the U.S. Census Bureau.

Expensive U.S. Cities to Live In by Kiplinger

Expensive U.S. Cities to Live In by Kiplinger
According to Zillow, the median rent now on a one-bedroom apartment in NYC is $2,550, while for LA, it's $2,444. But that fails to take into account that you can expect a much roomier interior in LA than you would in NYC for the same price.
The differences are even more drastic when it comes to buying a property. In NYC, the median sales price is $995,000, while for LA, it's $697,100. When you take median square footage into account, the average in NYC is 1,150, while for LA, it's 1,200. That makes the median price-per-square-foot in NYC $865 compared to LA's $580.
For food and drink costs, it's a bit of a draw. Most groceries will cost about the same, with only small variations. But when it comes to fast food, New York is the winner.
LA has farm-fresh, healthy food options daily, but nowhere near the number of lost-cost eats that NYC offers. For dining out, LA is the winner, but this may have something to do with the level of alcohol consumed with a meal in NYC compared to LA.
For clothing, LA wins for a relaxed fit. The city is very minimalist when it comes to fashion, and most people prefer to dress casually. In NYC, black is the color of choice in clothing, and when you go out or head to work, you're expected to look your best.
This can make clothing a little more expensive. Not to mention the cost of shoes as all that walking each year will wear out shoes fast. In LA, you'll drive most places, so you can expect your footwear to last much longer.
If there's one thing both cities have in common, it's that they attract ambitious people looking to make a name for themselves. LA is the home of movie stars, while NYC is the den of the wolves of wall street.
But when it comes to how you chase those dreams and your lifestyle in general, that's where the comparisons end. The lifestyles you'll find in each city are almost polar opposites.
For a start, most people meet up for drinks in NYC. The city is world-renowned for its nightlife, and residents love nothing better than going out for late-night cocktails. The ease of transport and legions of taxis are one reason for this, so most people needn't worry about having one too many Manhattans.
In LA, more people prefer to meet up for physical activities like hiking, fitness training, or yoga. Angelenos are really into their health and fitness, and this shows in their diet and how they spend their downtime.
Having more than one drink might raise a few eyebrows in some parts of LA. Most Angelenos idea of a good time is a house party or Netflix and chill for those quieter nights. The lack of public transport in LA goes some way to explaining this.
By contrast, in LA, people are more relaxed and enjoy a slower pace of life. What people are doing is more driven by trends, which are mostly dictated by what the celebrities are doing.
Celebrity sightings are prevalent in NYC, but in LA, they're a part of the landscape. They're at your yoga studio, your supermarket, your workplace, or even in the car next to you.
Some people might be turned off by this aspect of LA life, seeing it as very shallow and superficial. But others will be attracted by its glamor and exclusivity.
One last significant contrast you could make between the two cities is how locals view their city. New Yorkers have a strong sense of solidarity and pride in their city. They may have a tough exterior, but they can show a surprising level of care for their communities and local businesses.
There is a silent and unspoken altruism at the heart of the city where people help one another in small ways because they're all in this together.
In LA, the sense of local pride is not as elevated. People are much kinder on the street and will help out in specific ways, but it's much harder to find a long-term friendship there. That's not to say that Angelenos don't love their city, it's just that macro pride isn't nearly as realized as it is in NYC.
Differences aside, many similarities can still be found in both Los Angeles and New York City. Rental prices are much the same; the food options are just as numerous, and you'll find aspiring artists and the privileged in both.
Most of all, real-born New Yorkers and Angelenos are equally convinced that their city is the best in the world and couldn't fathom living anywhere else. And they're both right, NYC and LA are the best. It just depends on which one you live in