Considering how old the city is, it's no wonder that NYC is full of history, both ancient and relatively recent. Take a walk in any of the five boroughs, and you're sure to come across old buildings that give a glimpse into New York's storied past. Of these sites, more than 33,000 are protected by the NYC Landmarks Law.
The preservation law has been in place for over 50 years. Its stated mission is to ensure that the city's history will always be a part of its landscape. But how exactly does it work, and what does it mean if you are the owner, landlord, or tenant of a landmarked property?
Despite the age of so many buildings in NYC, it took until 1965 before they received any protection. Two main events are responsible for this. In 1963, the wreaking balls went to work on the old Pennsylvania Station on the West Side of Manhattan. This event helped galvanize public support for a law to protect the city against the erasure of its architectural past. However, it took the destruction of another building, the Brokaw Mansion, in 1965 before the proposed landmarks bill was finally passed into law. The first building to be granted landmark protection was the 300-year-old Wyckoff house.
Since then, the Landmarks Preservation Commission has helped preserve thousands of buildings against the encroaching hammer of real estate developers. The LPC does its work through the use of four types of designations. First, it may designate a property, object, or building as an individual landmark (which protects its exterior). Second, it can designate an interior space as an interior landmark (such areas must be open to the public). Third, it can designate a landscape feature, or group of features, as a scenic landmark (only allowed on city-owned land). And fourth, it can designate an entire area as a historic district (which must represent one period or style of architecture).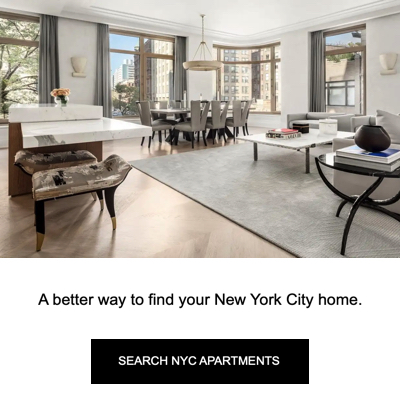 Because the LPC has the final say on any changes to a landmarked building, it's worth knowing its implications if you live in or are considering living in a landmarked building. Whether it's an individual landmark or a building in a historic district, every structure is subject to the same review procedures. Anyone who wishes to carry out minor or significant alterations to a landmarked building must first seek permission from the LPC. The only exception to this is ordinary repairs. This means that any landmarked building has 100% protection against any changes. At times, the LPC has caved under pressure from major corporations. However, it does at least provide a review process to determine whether any changes are appropriate.
All landmarked properties must inform their commercial and residential tenants that the building has landmark status. This is to prevent any illegal damage to the building. Any damage can lead to the owner and tenant paying a fine or fixing the damage. Any such event can come to the fore during a sales contract. For instance, a mortgage lender may withhold financing until any damage to the landmarked building is corrected.
Being the owner of a landmarked property certainly comes with some costs and restrictions on alterations. But this can have an advantage if the property is located in a historic district. This means the entire neighborhood is bound by the same restrictions, which can enhance property values. In December last year, the LPC finally approved new regulations and updates to its existing rules. All of which went into effect in January 2019. The changes were made to streamline approving work on landmarked properties and make the regulatory process more efficient. The new rules are worth reading if you own or live in a landmarked property.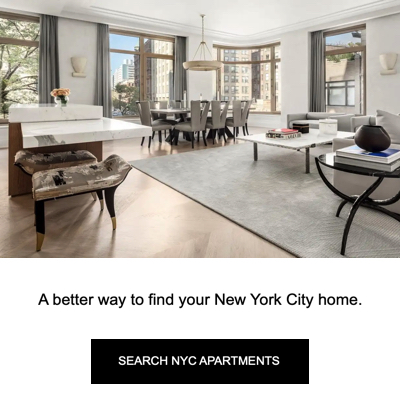 If you live in a landmarked building and wish to carry out some minor interior renovations, you'll need approval from the DOB (Department of Buildings) and LPC. There are two ways to do this: the fastest being the Expedited Review. If you don't meet the requirements for the Expedited Review, you will have to file for the Fast Track Application. These are quite straightforward and usually don't take long to be approved. Check below to see if you meet their requirements.
This is the most straightforward application to file for interior work on landmarked buildings. Most of the time, you can expect approval within one week. The form is only two pages long but will only be approved if you meet all of the following requirements:
Interior renovations only
Must be above the second story, third story, and more
It cannot be an interior landmark space
The work must not involve any exterior work, no matter how minor
No job can be permitted on drop ceilings within 1-foot of the windows
If you don't meet the Expediated Review requirements, you will have to apply for the Landmarks Fast track. This takes about two weeks to be approved and is limited in what type of work can be filed. This form is also only two pages and will need to be accompanied by the architectural plans. The only way to qualify is if the work is one of these types:
Interior renovation
Work on sidewalks
Rooftop decks
Rear yard decks
Minor exterior repairs
Windows and doors on non-visible facades
Temporary Installations
HVAC work, solar panels, and other utilities on the roof
Unenclosed sidewalk cafes
If you do not meet these two forms' requirements, you will have to file an Application Form for Work Designated Properties. Until the LPC has issued approval, the DOB will not be able to grant your permission to start the project.