Dust off your rainbow flag and slap an Equality sticker on your car because NYC doesn't play around when it comes to its LGBT community. From gay bars and restaurants to an annual pride parade that'll have you cleaning glitter out of your hair for weeks, members of the LGBT community looking for acceptance and diversity will find it in some of NYC's most homo-friendly neighborhoods.
Chelsea is about as gay as it gets. From its famous "Splash" Night Club (a little touristy for our taste) to Q-Girls on 7th Avenue, Chelsea doesn't disappoint when it comes to the gay nightlife. On any given night, you can stroll down 10th and 11th avenue and pop into numerous art galleries and exhibits. Its diverse dining options cater to whatever it is you are craving, and the nightlife is eccentric. The most affordable residential options in Chelsea are smaller walk-ups, while luxury buildings tend to be towards the higher price point. Start on West 15th Street and meander all the way up to West 29th for some of the most luxurious condos and townhouses on the market.
Considered the birthplace of the LGBT civil rights movement, Greenwich Village has played a significant role in the shaping of the LGBT community in NYC. The Stonewall Inn is located here and was the backdrop for the riots and movements that lead to the gay liberation movement. This historic building is just one of many iconic landmarks for the LGBT community in Greenwich Village. It sits alongside many cultural and educational institutions, gay-friendly stores and businesses, and buzzing arts and music venues. Real estate options in Greenwich Village are about as diverse as the people who call it home. From stunning brownstones to pre-war walkups and doorman buildings, locals are usually more concerned with the location than the space of their apartment. For the luxury lifestyle, check out Park Avenue or Fifth Avenue, and for a more homey feel, try the brownstones around the 9th and 10th streets.
Another NYC neighborhood that probably can't get much gayer is Hell's Kitchen. With new gay bars and restaurants opening up almost daily, this LGBT hot spot is a popular place to let your rainbow flag fly. Hell's Kitchen is popular with busy professionals since it's an easy commute to the Financial District. It also attracts millennials and hipsters because of its trendy boutiques and awesome eateries. The affordable real estate helps, and its no-frills attitude gives it a different feel than its neighboring communities. Zoning laws limit buildings to six stories (Acrophobics rejoice!), so most homes in the cities are walk-ups, townhomes, and brownstones. For luxury living, 42nd Street features stunning condos overlooking the water.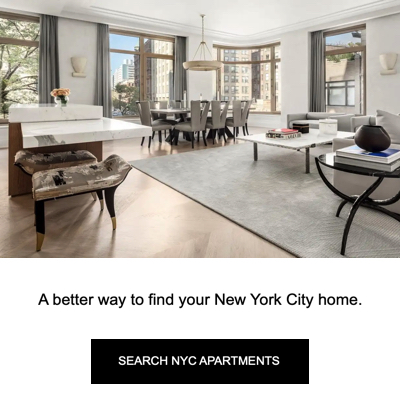 East Village is the artsy, hipster gay cousin of Greenwich Village. It is popular with students from nearby NYU and is home to one of the longest-running gay bars in the city, The Boiler Room. Only in the East Village can you have brunch in a low-key, sidewalk café and then party the night away amongst drag queens and hunky male dancers. This trendy area has all-night restaurants and nightclubs "gay-lor" (see what we did there?) but also has charming bookstores, quaint coffee shops, a colorful farmers market, karaoke bars, and beautiful parks and open spaces. High-rises and doorman buildings are few and far between in the area. Most residents live in pre-war walkups.
NYC has served as the epicenter for everything LGBT way before Stonewall. The city has made a name for itself for being a diverse and inclusive city, a place where people from all walks of life can live, work, and play. Real estate options in NYC gayborhoods offer the perfect blend of affordability, luxury, history, and elegance. Whether you're fresh out of the closet, have had years to perfect your gaydar, or are just an open-minded ally, these LGBT-friendly neighborhoods are part of what makes NYC the diverse and vibrant city that it is.