Anyone looking to buy a home in NYC should have a buyer's agent, or they will be dealing with the seller's listing agent. Since listing agents represent the seller, they must get their clients the highest and best price. One way they can do this is by mentioning they have multiple offers. Doing so can drive the sales price and increase the chances of a bidding war. Raising the question, can a listing agent lie about multiple offers being on the table?
The problem for buyers is that it's tough to prove whether a listing agent is lying or not. The short answer is, yes, they can. A practice is not considered ethical, and ramifications exist if caught in a lie. We'll discuss New York State Law and Realtor Association rules about agents who lie. We'll also detail how buyers can protect themselves against unscrupulous listing agents.
Most listing agents aim to sell their client's property as quickly as possible for the highest price possible. Doing so makes them also earns them a higher commission and looks good to their brokerage company. It is not unusual for listing agents to resort to high-pressure sales tactics to push a buyer into making a hasty decision. The easiest way they can do this is by informing you that they have received multiple offers. Either directly or by insinuation.
Now, to understand that some of these "interested offers" might be more exaggerations than outright lies. Truly dishonest agents that spin fiction about offers that aren't real, unfortunately, exist. But thankfully, a tiny minority compared to those who merely bend the truth. For instance, a buyer who showed only tepid interest in the property and submitted a low-ball offer below asking might be described as a "serious offer." Little white lies like this are common in real estate and hard to tell apart from genuine offers.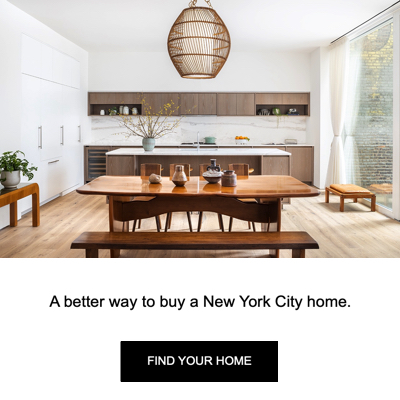 It should also not be discounted that some of these multiple offers might be serious. After all, NYC is a crowded and competitive marketplace. When a property is highly desirable, you should not be surprised that numerous parties have expressed interest. However, it would be suspicious if the listing had been on the market for months with price drops. Unfortunately, tell-tale signs that an agent is lying or exaggerating are rarely this obvious.
According to the NY State Agency Disclosure Form, agents should "deal honestly, fairly, and in good faith "with buyers and sellers. That's a pretty clear indication against lying. But as you might expect, enforcing this isn't easy. Remember, listing agents aren't required to disclose anything about the offers they may or may not have received.
The only exception is if the seller permits their agent to release this information. Listing agents will not volunteer this information, meaning you must ask them and hope that the sellers provide authorization. They may do so as a sign of good faith and transparency, so always worth asking.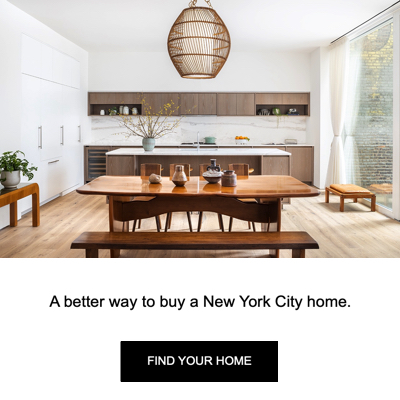 First, let's be clear that while every realtor is a real estate agent, not every real estate agent is a Realtor. Although the terms are often used interchangeably, a Realtor is a particular term that refers to an agent who is a member of the National Association of Realtors (NAR). Being a member of NAR comes with many benefits and binds them to the Realtor code of ethics. The Realtor code states that all Realtors must disclose all offers to a broker after requesting permission from the seller. They also cannot lie or withhold information from another broker asking it.
The local realtor association, the Real Estate Board of New York (REBNY), is an offshoot of the NAR split in 1994. REBNY has a code of ethics that members must abide by. Like the NAR, this includes guidelines against lying or withholding information about multiple offers when buying a home in NYC. Always better to go with an agent who is a REBNY member. While conceivable that a realtor member could still lie, it is far less likely as they have more to lose if caught.
From the buyer's perspective, it's tough and usually a waste of time to try and prove these other offers exist. While listing agents are ethically required to disclose offer information when the seller allows, they may still lie or exaggerate the details. Indeed dishonest agents may go so far as to fake an email to show the buyer. Unfortunately, it happens occasionally, and there is little a buyer can do.
A buyer's best recourse to avoid getting caught up in a multiple offer lie is not to get too attached to the property. Letting your emotions cloud your judgment is how you pay too much or get stuck with a lemon. Take a step back and consider whether your offer price is within your budget and in line with fair market prices; hard to do if you have a history of being outbid on other properties, which happens quite a lot in NYC real estate. But it's the smart thing to do and will ensure you never get caught out with a purchase that you later come to regret.
The NYC market can be quite the shark tank –  exactly why a buyer should seek representation by a buyer's agent who can fight for their interests. Unlike a dual agent representing buyers and sellers, an exclusive buyer's agent has a fiduciary duty to protect you; against unscrupulous listing agents and ensure you pay a fair price. The best protection you have against being caught in a multiple offer lie.