The world's population is growing, so we must manage our resources more mindfully. If everyone does their part to reduce energy usage and waste, we can make the world more sustainable. Sustainable, green, and eco-friendly living will help our society have a better future.
It may seem easy to do green things like making compost heaps when you live in a bucolic paradise, but how can you make your home and live greener in a concrete jungle? Not only is living eco-friendly – doing whatever you can to reduce your environmental footprint – good for the environment and can save you some greenbacks.
Here are super easy things you can do to living green without giving up the things you love.
Citibike's ever-expanding network of over 8,000 cycles can take you around the city for crazy cheap. Plus, your heart, lungs, and beer belly will all thank you in the long run. You can sign up for a day or a 3-day pass for as low as $12 or go with annual access for $155. Not so keen on biking in the rain? Skip the Uber and go for a GoGreenRide, a taxi company that uses hybrid cars.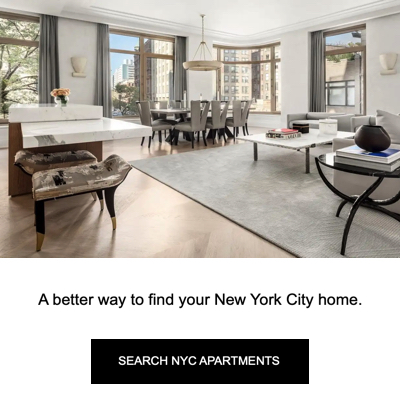 Make it easy to sort your trash so you can return what would be waste to the recycling centers. When you have a sound system in place, it takes just a few seconds to some kind between recyclable and non-recyclable waste.
You can purchase a two-sided trash bin to be more organized in this department. Or, you can use a cardboard box as disposable storage for your recyclable products. Taking out your recycling becomes even more natural because you don't have to take any containers.
Reusing products that you can't recycle is also a good practice. Like the ones used for some yogurt containers, some plastics are difficult or impossible to recycle. However, repurposing them to serve as small seedling pods for your indoor herb garden is an excellent way to make the most of these items and keep them out of landfills.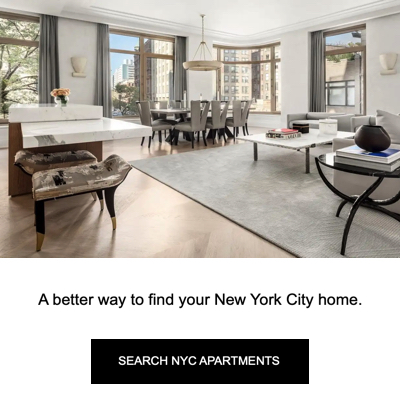 Every purchase we make will eventually produce waste. Even when it comes to small things, you can be conscious of choosing recyclable or biodegradable products. For example, K-cups, Styrofoam, and baby squeeze pouches are more examples of difficult-to-recycle products. Cutting down on or finding alternatives to these purchases can help the environment. For example, coffee pod brands use biodegradable packaging, like San Francisco Bay Coffee. There are also ways to make your baby food and package it in reusable pouches. For instance, Infantino's Fresh Squeezed baby food makers can use renewable silicone baby food pouches instead of disposable plastic pouches.
In a city as vibrant as New York, it's no surprise that there is a massive range of eco-friendly stores and restaurants. The Fat Radish is fantastic if you're looking for something to eat, and you can head over to Kaight for local, organic fashion. Are you ordering food? No problem – with Seamless, you can forgo plastic cutlery and napkins with your order (and let's be honest, who uses a plastic fork anyway?
Farmers' markets all over the city run on different days of the week. GrowNYC runs markets all over the city on different days of the week, so no matter your schedule, you're bound to be able to find one that works for you. Some even have an app that you can download to see if your favorite vendors will be there. You'll pay better prices and get better stuff, usually from local vendors (so it didn't need to be tucked in). Better for the environment, tastier for you. Start a garden.
You can always plant small herbs in a window planter, grow a lemon tree on your fire escape, or use your rooftop for a larger veg patch. For the more ambitious, look into community gardens where you can use a plot or try your hand at rooftop beekeeping.
Green buildings, or environmentally friendly ones, are increasing in popularity. New York City Mayor's Office of Sustainability is helping carry out initiatives in One City: Built to Last, designed to reduce building-based emissions by 30% by 2025 compared to 2005 levels.
While your building may be going green, you may choose to make your apartment green. There is a cost associated with that, although there are potential savings down the road from lower utility bills. We guide you on the price of going green.
There is a variety of eco-friendly floor choices. Cork is relatively new flooring. It comes from a cork oak tree bark, meaning the entire tree is not cut down. The bark grows back every three years, making it an excellent environmental choice. There are also advantages, such as being fire retardant, reduced allergens, and easy to maintain. This durable material can last between 10 and 30 years. It can cost $3 to $8 per square foot, plus another $1 to install.
Bamboo is another popular choice. It is grass, but do not let that fool you. Bamboo shares similar characteristics with hardwood flooring, making it durable and easy to install and maintain. Pre-finished, it should cost $2 – $7 per square foot.
Polyester (PET.) Berber and wool are two good choices if you like carpets or are required to install them as part of your house rules. The former, made of recycled plastic, is durable and stain-resistant. Wool carpet is made from a natural substance. The typical cost is about $3.25 to $3.55 per square foot, plus another $1.35 to $1.50 for installation. Prices vary widely, from $5 to $26 a square foot.
Bamboo grows at an outrageous rate, making it the ideal timber for countertops, cutting boards, and hardwood floors.
Conserving water is environmentally friendly and provides savings on your utility bill. A low-flow showerhead can use 25% less water. There is a dual flush toilet, which can cost between $250 and $400, slightly more expensive than a conventional one. It would be best to recoup this quickly since your estimated annual water bill is about $50 lower.
There is a wide range of eco-friendly tile options. Bamboo, concrete ($2-$6 per square foot), and natural stone ($7-$35) are popular choices. Linoleum ($2-$5) has been making a comeback due to its green properties and durability.
One of the easiest (and fun) ways to make your home more eco-friendly is to upgrade your kitchen appliances. Fridges, freezers, ovens, and dishwashers have become much more energy-efficient, but many homes are still less efficient appliances. Upgrading them to models with high energy efficiency ratings can save you some cash and less strain on the environment. Being eco-friendly doesn't have to involve living in a yurt. Greening your lifestyle just a little will probably save you money in the long run and help the environment. Even a few small changes can make a big difference.
The cost of a kitchen remodel can vary widely, from under $10,000 to over $50,000. However, experts estimate a green kitchen costs 20%-30% more than a typical repair. There are ways to lower that figure, providing you are willing to make compromises.
Look for energy-efficient appliances by using the EPA's Energy Star rating. Stainless steel is an environmentally friendly, but you can expect to pay much more.
Since many power sources are still coming from sustainable sources, you contribute to greenhouse gas emissions by using more energy at home. Consider curbing your electricity or gas usage by using these methods.
Turn down your heating and cooling. The more you spend, the more energy is used to keep your home comfortable. According to energy.gov, temperature control contributes to almost half (48%)of the average utility bill.
Install thermal curtains to keep your home insulated against extreme temperatures.
Use a programmable thermostat to keep your apartment at 78 degrees in the summer or 72 in the winter. Programming temperatures to be higher in the summer and lower in the winter when you're not home will also reduce energy usage.
Change your incandescent light bulbs to LED or CFL lights to reduce energy waste.
If your home runs on electricity, cooking with a crockpot is more energy-efficient than an oven.
A leaky tap wastes 48 gallons of water a week. Get a wrench and finally fix that dripping tap.
Typically, rooftop panels are found in single-family homes, but you can still use solar energy as an apartment dweller. You can shop for smartphones, tablets, laptops, and other electronics that use solar energy to recharge. You can find solar chargers ranging from a few dollars to a couple of thousand. Making just a few adjustments to your life can make your abode in the city an environmentally-friendly zone. The world will be a greener place when we all do our part.
You can also do basic things to reduce your carbon footprint, such as using certain cleaning supplies and unplugging devices when you are not using them. Use care with your thermostat, saving you money since heating and cooling are at least 50% of your utility bill. Light is another major contributor to your utility bill. Using fluorescent bulbs uses up to 75% less energy than incandescent bulbs and can last six times longer.
When a trend starts in real estate, it's usually transient or here to stay and shape the future. Sustainable buildings are proving to be in the latter group, and New York City is set to begin doing its bit to fight for a more sustainable future.
On October 3, 2017, NYC Mayor Bill DiBlasio took the imitative and released his plan to meet the goals of the Paris Climate Agreement, a policy adopted by 196 countries to reduce greenhouse gas emissions. By doing so, DiBlasio is joining other US mayors who have committed to the program despite President Trump's plan to withdraw back in June. It is hoped that the example set by New York will encourage other cities to follow suit.
In 2009, NYC became the first city to mandate energy benchmarking for buildings. Since then, 26 localities have followed NYC's example by implementing benchmarking for privately owned buildings. The plan will expand with new energy-saving deadlines and loans to help property owners meet the program's requirements.
C40 is made up of cities worldwide committed to finding solutions to address climate change. A sustainability plan by C40 cities is expected to be released in 2020, adding further requirements for owners to reduce their energy, water, and waste usage. Also, Mayor DiBlasio has pledged to work with C40 cities to help them develop sustainability plans.
The legislation requires large buildings to limit fossil fuels by 2030. If passed, half of the city's buildings will need to be retrofitted for energy efficiency. The following items in the plan will impact the apartment industry:
A stricter energy code will be implemented in the next few years; by 2025, all new buildings will have to meet "very-low-energy design targets."
A marketing campaign will encourage residents to change their habits and reduce their energy and water usage.
Expansion of the composting program. The city government will work with residential property owners to allow all residents to separate their food waste.
Property owners will be provided access to a free planning tool for energy-saving retrofits.
The city will launch a Commercial Property Assessed Clean Energy program (PACE). Loans from PACE will allow property owners to finance energy retrofits under the state's interest rate. The loan won't require money down and is paid back through annual property taxes over a long period (usually 20 years).
The plan does not outline any fines for noncompliance, but the Mayor has recently mentioned his interest in imposing penalties for property owners who fail to comply.
This means a brighter and greener future for NYC, which both current residents and new arrivals will significantly appreciate. Some of the plans will be launched in 2020, many of which will require building owners to cut back on their energy usage and work with the city to construct greener buildings. Expect significant changes to come.
Green has become more than just a color; it's now a way of thinking and living. Green is a new way of planning, constructing, and building. While there are many different standards for Green buildings, the most common is LEED, Leadership in Energy and Environmental Design, a measure created by the US Green Building Council. In this process, points are accumulated for best-in-class building strategies and practices. Earning points helps buildings achieve different certification levels, from certified to silver to gold to platinum.
"Green building" can apply to both pre-existing and new building designs. According to an online article on Stand Up For The Earth, the following are five characteristics common to Green buildings:
Water-efficient equipment and appliances can help reduce water consumption without decreasing performance levels.
Providing the right balance of fresh air is achievable through HVAC systems and materials that emit low VOCs. Skylights and an abundance of windows help natural sunlight enter while reducing the use of artificial lighting.
When designing a site plan, location is critical, especially within walking distance from everyday conveniences, such as a subway station. This walkability helps to reduce automobile pollution.
Renewable materials, such as bamboo flooring or wool carpets, helps reduce, reuse, and recycle materials during construction.
Solar and wind energy help create electricity on-site instead of obtaining energy through a power plant.
For years, green buildings have been one of the most exciting and lively topics in real estate. Many believe it will be 2007 is remembered as the real tipping point in the public's discussion of environmental issues.
New York City is the center of the international discussion of environmental issues and green buildings. The Clinton Foundation, located in Harlem, recently announced at the US mayor's convention a plan to retrofit public buildings in the world's 100 largest cities to make them more environmentally friendly and energy-efficient. Similarly, Mayor Bloomberg has announced what his administration calls "PlaNYC," which will lower total greenhouse gas emissions by thirty percent by 2030 compared to 2005.
New York City Co-ops are also leading the way regarding retrofitting old buildings to be more energy-efficient. They are responding in part to the environmental movement. At least as persuasive, though, is the potential savings in energy costs. For instance, a 20,000-dollar investment in weatherizing a 60,000-square-foot apartment building will, on average, turn a profit after only five years worth of savings from reduced electrical costs.
While retrofitting previously existing buildings makes much more economical and environmental sense, the construction of new green condos is generally considered more exciting and perhaps even more critical to the long-term health of the environment. Integrating environmental concerns into the building design process is one of the most fundamental changes in the architectural world.
Green building mainly uses recycled materials in construction, energy conservation, and alternative energy sources.
Manhattan's Battery Park City is considered one of the greenest urban neighborhoods in the US. The Solaire, for instance, is the world's first green high-rise residential building. The Visionaire is the first building to earn the United States Green Building Council's (USGBC) "Leadership in Energy and Environmental Design" (LEED) ranking of "platinum." The Solaire and the nearby Tribeca Green hold a LEED ranking of "gold."
At 601 West 57th Street is The Helena, which has earned the LEED "gold" ranking and receives 50% of its energy from wind-generated power sources.
These buildings are the first wave of New York City green buildings, an area of real estate generally considered one of the market's most significant long-term growth sectors.
Here are just a few of the top Green apartments found in New York City.
The Toren is located in the Downtown area, a luxury tower featuring 240 condos. These condos will receive the LEED Gold certification and will encompass resort-inspired amenities and a bi-level roof garden.
The Visionaire is Manhattan's first and only LEED Platinum-certified building with 50% recycled materials. This building also features a central water filtration system and luxury amenities.
The Lucida, the first LEED-certified building on the Upper East Side, features a sustainable air filtration system, low-VOC features, and an ambitious recycling program.
Awarded LEED Gold certification, Chelsea Green boasts top-of-the-line amenities for Green living and a Model for energy efficiency.
The Schumacher features 16-foot barrel-vaulted ceilings and massive windows, allowing plenty of natural light to enter each unit. This apartment complex also houses a rooftop garden.
The Village Green West, a relatively new apartment development, is set to earn the LEED Gold Certification due to its energy-efficient appliances, water-conserving fixtures, high-performance windows, and low-cost heating and cooling systems.