Manhattan, the bustling heart of New York City, is renowned for its extravagant real estate market, attracting the world's elite to its prestigious neighborhoods. This article explores the most expensive streets in Manhattan based on record-breaking super-prime real estate sales. From the iconic addresses of Fifth Avenue and Park Avenue to the historic charm of Central Park West, the allure of Central Park South, the vibrancy of 57th Street, and the hidden gem of West 11th Street, these streets epitomize luxury, elegance, and exclusivity.
Fifth Avenue, on the Upper East Side, is a world-renowned boulevard famous for its high-end shopping, cultural institutions, and unparalleled luxury. This prestigious avenue has opulent residences with set real estate sales records. Townhouses and penthouses along Fifth Avenue command staggering prices due to their prime location and stunning Central Park views. Recent sales have reached astronomical figures, with some properties selling for over $100 million. These exclusive properties represent the pinnacle of sophistication and offer residents an unrivaled lifestyle surrounded by the city's finest amenities.
Park Avenue, widely regarded as one of Manhattan's most prestigious addresses, is synonymous with luxury living. Known as "Millionaires' Row," Park Avenue boasts a collection of lavish townhouses and upscale cooperative buildings that have fetched record-breaking prices. The avenue's desirable location, elegant architecture, and proximity to Central Park contribute to its exclusivity. Recent sales on Park Avenue have exceeded $50 million, attracting buyers to the grandeur, sophistication, and premier amenities these residences offer.
Central Park West, the majestic avenue bordering Central Park, is famous for its iconic co-op buildings and stunning views of the park and the Manhattan skyline. This coveted address is home to some of Manhattan's most luxurious cooperative and condominium buildings. The grand residences along Central Park West have consistently commanded top prices, with recent sales reaching over $50 million. The combination of breathtaking views, spacious layouts, and a prime location make Central Park West an alluring destination for affluent buyers seeking the ultimate Manhattan living.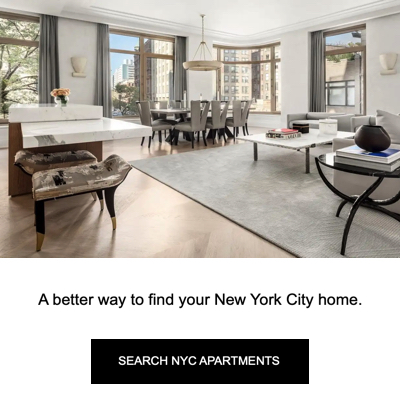 Central Park South, the stretch of Street along the southern border of Central Park, is synonymous with opulence and luxury. It is home to some of Manhattan's most exclusive residences and five-star hotels. The properties on Central Park South offer unobstructed views of the park and the city skyline. Real estate prices on this coveted Street are among the highest in Manhattan, with recent sales surpassing $200 million. The allure of Central Park South lies in its proximity to Central Park's recreational offerings, upscale shopping on Fifth Avenue, and access to world-class amenities.
57th Street, often called "Billionaires' Row," is a prestigious street renowned for its ultra-luxurious residential towers and unrivaled penthouses with stunning views of Central Park. The Street has become synonymous with opulent living, boasting some of the most expensive properties in Manhattan. Recent sales on 57th Street have shattered records, with transactions surpassing $100 million. The residences along this coveted Street offer exceptional amenities, lavish interiors, and panoramic views of the city and Central Park, attracting high-profile buyers and discerning individuals seeking the pinnacle of luxury living.
Madison Avenue, known for its luxury retail and high-end boutiques, is another prestigious street in Manhattan with luxury and exclusivity. While primarily recognized as a commercial hub, Madison Avenue is also home to lavish residential properties that fetch top prices. The Street's proximity to Central Park, renowned cultural institutions, and upscale dining establishments contribute to its desirability. Recent sales on Madison Avenue have surpassed $40 million, solidifying its position as one of Manhattan's most expensive streets.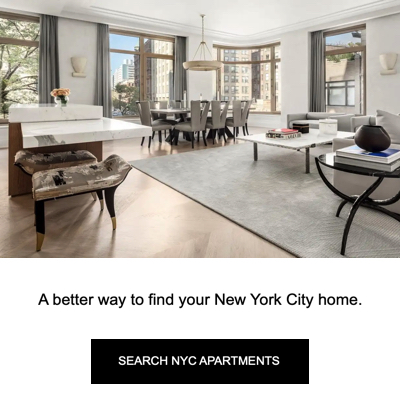 West 11th Street, in the historic West Village, offers a hidden gem within Manhattan's luxury real estate market. This charming Street has beautifully preserved townhouses and mega mansions that exude old-world charm and elegance. The historic architecture and tree-lined sidewalks make West 11th Street a coveted address for discerning buyers seeking a tranquil oasis in the city's heart. Recent sales on West 11th Street have commanded prices in the tens of millions, reflecting the value placed on its unique character, prime location, and architectural beauty.
Bond Street, an elegant street, is a hidden treasure located in the historic neighborhoods of NoHo and Greenwich Village. Known for its charming cobblestone sidewalks, beautiful architecture, and mix of high-end boutiques and art galleries, Bond Street attracts affluent buyers seeking a unique and exclusive living experience. The real estate offerings on Bond Street include beautifully restored townhouses and sophisticated condo loft apartments, with recent sales consistently reaching multi-million-dollar prices. Its peaceful and intimate atmosphere offers a serene escape from the city while remaining close to upscale dining, cultural attractions, and Washington Square Park. With a reputation as a haven for artists, celebrities, and tastemakers, Bond Street's desirability lies in its allure for those who value creativity and individuality. Owning real estate on Bond Street represents a prestigious investment and a chance to be part of a vibrant and eclectic community. Overall, Bond Street stands alongside Manhattan's most expensive streets, cementing its position as a coveted destination for those seeking luxury, elegance, and exclusivity.
Manhattan's most expensive streets represent the pinnacle of luxury real estate, attracting affluent buyers worldwide. From the luxury of Fifth Avenue and Park Avenue to the timeless charm of Central Park West, the allure of Central Park South, the vibrancy of 57th Street, the sophistication of Madison Avenue, and the hidden gem of West 11th Street, these exclusive addresses offer unparalleled prestige, sophistication, and lifestyle opportunities. The record-breaking prices achieved on these streets highlight the rarity and desirability of the properties they house. Owning real estate on these esteemed streets signifies a significant financial investment and an entrance into an exclusive world of luxury and refinement. Manhattan's real estate market continues to captivate buyers seeking the ultimate cosmopolitan living, and these streets epitomize the epitome of luxury in the heart of New York City.