There's a lot to consider when buying an apartment. Foremost among these will be money; how much do you need to buy an apartment? If you're like most people, you'll need a mortgage to have any chance of becoming a homeowner. But to get a mortgage, you'll need enough savings for a down payment. How much money you can put down will have a crucial impact on your monthly mortgage payments. The higher your down payment, the less you'll pay each month. A higher down payment also provides more options in the loan programs.
So, how much do you need? Below we've provided a cheat sheet on the different loan programs and the minimum down payment requirements. Be sure to familiarize yourself with each one as you move towards your goal of homeownership.
Sounds too good to be true, right? Well, unfortunately, it is for most people. The Department of Veteran's Affairs allows military personal (and their spouses) to take advantage of a 0% down home loan. This comes with no private mortgage insurance (PMI), no pre-payment penalties, and a higher debt-to-income ratio (DTI) than normal. So long as you've served 181 days of active service in peacetime (90 days in wartime) or six years in the National Guard or Reserves, you can apply for a VA loan. You don't have to have served overseas to apply for this.
That said, applying for a VA loan may not always be in your interest, even if you meet the requirements. For example, zero downpayment loans can only purchase primary residences, not second homes or investment properties. Also, it's always better to put more money down when buying a home. Doing so gives you a stake in the home and provides base equity to build upon. With more equity, your home investment will grow. Plus, you'll be able to take advantage of home equity loans to fund renovations and other home projects.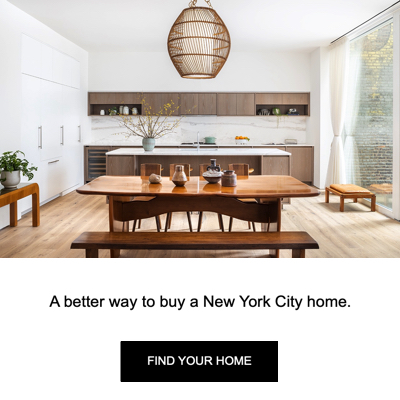 This level is typically associated with FHA 203K loans. Available through the Federal Housing Administration, these loans help low-income earners and those with low credit scores achieve homeownership. The beauty of these loans is that any defaults will be covered by the fed since the federal government backs them. This removes much of the risk for lenders, making FHA loan applications far more palatable.
However, as expected, they come with some disadvantages that must be weighed against the advantages. One key downside is the loan limits. FHA loans limit how much you can borrow, depending on the type of home and where you're buying. In costly markets like NYC, this can be a major stopgap. There's also an unpleasant additional monthly payment through the Mortgage Insurance Premium (MIP). It's almost double what you'd pay with PMI on a conventional loan. It's also a continued charge throughout the loan's length, unlike PMI, which terminates after reaching 20% equity.
Getting loan approvals in this range can be possible. However, typically, only in under-developed areas or new construction in some areas. But due to the ongoing pandemic, it's now tough to find lenders that will approve anything below 20% down. The reasons are softening sales prices and the current economic instability brought on by the pandemic. In addition, lenders are more concerned now about borrowers losing their jobs, which has increased mortgage requirements.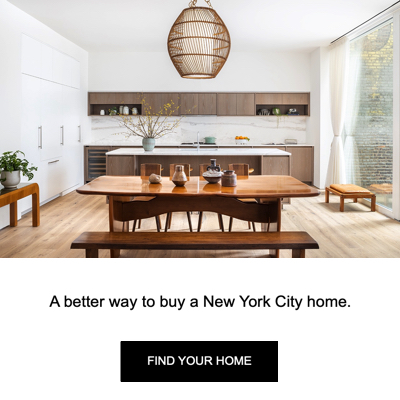 This is the sweet spot you'll often hear when discussing down payment requirements. 20% down removes the need for PMI, gives you good equity to start with, and makes you look like a safe bet in the eyes of a lender. In addition, just being able to raise 20% demonstrates good financial planning, which is what you'll need when becoming a homeowner. Raising this much may be challenging, but it's well worth it in the long run.
The only real drawbacks to a 20% down payment are that it may take you longer to enter the market. This might not work in your favor in a market where prices are rising rapidly. Stretching the limits of your ability to raise this much can also have blowbacks, especially if you dip into your 401(K) plan. Finally, you leave less for a reserve fund and other investment goals by putting everything into your down payment.
20% may be the minimum, but don't stop if you believe you can put more down. Making a larger payment than necessary can go a long way in making your offer stand. It also increases your starting equity, reduces your interest rate, and improves your chances of being approved by your lender. If you're eager to close and confident in your ability to receive financing, you could even drop the mortgage contingency in your offer. Ensure you understand the risks; this involves talking with your buyer's agent to get their thoughts on this approach.
For anyone looking to buy an investment property to rent out, 20% down should be your minimum, but 30% is safer. Remember that your interest rates will be higher when purchasing a second home.
Nothing says confidence quite like an all-cash offer. For buyers, it means getting a home with no strings attached. It means a fast closing for sellers as there's no mortgage approval process. Nevertheless, it's an attractive option that many sellers are prepared to accept even when the offer price is lower than other potential buyers.
But even if you can afford an all-cash offer, it might not always be the best option. Older buyers close to retirement will benefit from all-cash offers as they won't have to pay a large debt on a reduced income. But for anyone who's younger or in a higher tax bracket. Home loans come with tax deductions that can offset your taxable income. Plus, you may prefer to hold onto your liquid assets to take advantage of higher-yielding investments.