In today's market, where saving to buy a home is a challenge, a fixer-upper's affordability can be enticing. These types of homes can often be picked up at a steeply discounted price since they tend to require a lot of upgrades and repairs. In addition, having a home, you can fix up just the way you want can be another bonus.
On the other hand, paying a little more for a move-in ready home can also make a lot of sense, especially if you're nearing the end of your lease or need extra space for a growing family. Moreover, not having to go through a long period of expensive renovations can take a lot off your mind.
Either way, both types of homes have their advantages and disadvantages. Whichever you choose will come down to your unique circumstances, budget, and needs. To help you decide, this article lays out the specific challenges and benefits of each housing type.
While their names say it best, some differences between these homes are worth taking a closer look at, especially regarding New York City properties.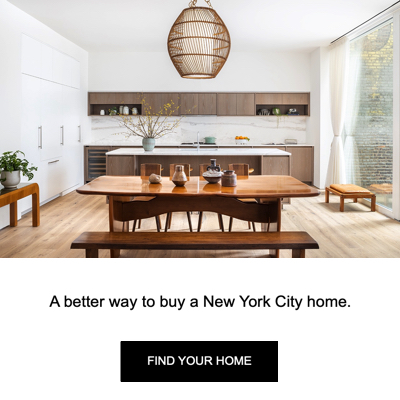 The term "fixer-upper" has two major extremes. One is a home that's livable as it is and needs a few renovations, while the other is a home that's in such a dire state that it requires nothing less than a total gut renovation to be made livable. You won't know where on the spectrum a listed property lies until you see it for yourself, and even then, you'll still need a home inspection to know its actual condition.
Be aware that fixing up one of these homes is nowhere near as straightforward as it's made to look on HGTV or any other home renovation TV show. It can take a lot of time, effort, and money to fix these things, so most fixer-upper buyers tend to be experienced home flippers looking to sell the place for a profit once all repairs are completed. Plenty of first-time buyers are prepared to take on the challenge of repairing an aged home.
In NYC, a lot of fixer-upper homes tend to be single-family homes located in the outer suburbs, though you can also find plenty of inner-city fixer-uppers in the form of townhouses or even condo or co-op apartments. Buyers should note that any renovations of a condo or co-op apartment can be a lot more complicated as all plans are subject to board approval, particularly in the case of co-op boards which will have a lot of oversight on what you can and can't do. Co-op boards also tend to require buyers of these units to have extra liquidity before approving the purchase.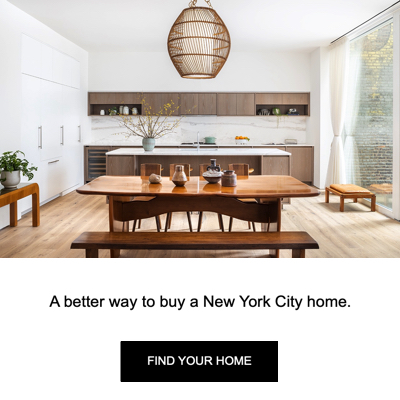 A home described as "move-in ready" can be taken to mean it requires little to no maintenance before the new owner can start unloading their furniture soon after closing day. Buyers should be prepared to pay top dollar for these homes as they tend to be recently renovated to stand out in a competitive market.
In NYC, move-in ready homes can include the entire gourmet of housing type options on the market, such as recently finished new constructions, prestigious brownstones, 1-4 unit properties, condos, and co-op apartments. They also tend to be located in established neighborhoods with a lot of dining options, entertainment, and easy access to public transportation.
The biggest advantage to purchasing a fixer-upper is that these homes can be substantially more affordable than a move-in ready home. This can be highly beneficial if you have a limited budget. There's also a good chance you'll be able to purchase a home with far more square footage than a comparably priced move-in ready home. Moreover, a lower sales price can translate into lower mortgage payments if you're financing the purchase, lower property taxes, and the chance to build equity much faster.
Another advantage is that depending on their condition, fixer-uppers tend to attract much less competition from other buyers. Less competition means you can take plenty of time to assess a property and determine its potential renovation costs before making an offer. Additionally, a home that needs a bit of work can give you much creative freedom to customize it the way you want and create a home you can indeed fall in love with.
However, there's no denying that renovating a fixer-upper can be a big job that requires a lot of time, patience, and deep pockets. In NYC, significant renovation projects can easily cost $100,000+, and there will likely be numerous delays as you source materials, get planning permission, and hire a team of contractors. Simply put, you need to do your homework on how much a renovation will cost and how long it will take. Even then, it's straightforward to let the scope and costs of a project run out of control, meaning you'll need plenty of additional cash in reserve.
While a move-in ready home will have a significant price tag attached to it, it does provide the convenience of being able to move in almost as soon as the ink is dry on your closing documents. This can be highly advantageous if you're relocating for a new job, have kids you want to get housed before the new school year starts, or enjoy a home you can move into immediately. Better still, you'll have the certainty of knowing exactly what you'll get when you move in, with no nasty surprises or unexpected repair jobs. That is, provided you've completed a home inspection before purchasing.
Another benefit to purchasing a move-in ready home is that many of these homes tend to have gone through a recent renovation, which means that all the fixtures and fittings will be shiny new and include the latest styles and designs. Many newly built or renovated homes also include energy-efficient materials and the latest innovative home features, resulting in lower utility bills and a more convenient home-living experience.
Ultimately, your budget and timeframe will be the two most significant deciding factors on whether to purchase a fixer-upper or a move-in-ready home. Those with a more limited budget who don't mind waiting a while before their new home is ready will benefit the most from a fixer-upper. By contrast, a move-in ready home will make more sense for buyers who need a home now and don't wish to go through a long, expensive, and complicated renovation project. However, any benefits must be measured against the renovation costs, which will vary from one home to another.
If you're still uncertain which housing type suits you best, talk to your buyer's agent. They can walk you through what's available on the market now for your budget and help you decide which home makes the most sense for your circumstances.