Your dream home may turn into a nightmare if you do not choose the right neighborhood. Begin by thinking about the essential activities in your daily life: a place of worship, restaurants and cafes, clubs, yoga class, the theater, favorite shops, and markets, for example. As you look at various New York City neighborhoods, consider how a move would affect your participation in the activities you enjoy the most.
Moving to a new neighborhood can feel like relocating to another state. Buyers can find themselves so obsessed with square footage and amenities that they forget to check out the quality of life in the neighborhood. Safety, access to the things you need, and the ability to get around are major concerns before moving. Properly check out what's available, and you won't make the mistake of renting or buying a great home in a terrible neighborhood.
New York City has a diverse collection of neighborhoods within five boroughs. Before deciding that a particular area fits your lifestyle, consider the points below.
When any New Yorker is moving to another neighborhood, they'll have a list of priorities. Those priorities will usually include affordability, proximity to transportation, and a good school district if they're parents. But this is only the beginning. Anyone who's lived in New York for long enough will know what they want and cannot live without. NYC can be a stressful place to live, even at the best of times. The little things can make a living here a lot easier. If you're new to the city and still choosing a neighborhood to call home, then it can be helpful to know what long-term residents look for in an area. Below are eight things real New Yorkers look for in a new neighborhood.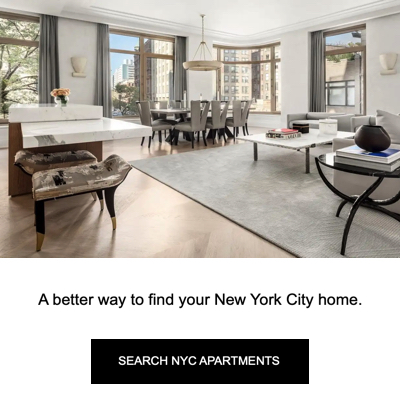 Everyone uses the subway. It's like the veins and arteries of the city, which connect up all its separate and disparate parts. You probably already know that having one close by is essential. But have you stopped to check that it works when you need it? Some train lines, like the B, only operate on the weekdays and stop at nighttime. It is also not unusual for a train station to shut down for a week -or many months – while critical track or station repairs are happening. Fortunately, you can quickly research this with MTA's Weekender app and its ongoing and upcoming service changes list. To look at what's coming in the future, you can check out the Fast Forward modernization plan.
Does the neighborhood's closest station have wheelchair access? Be sure to visit MTA's list of accessible stations, as only 25% of the city's 427 stations do. Another concern will be if you're a parent with a stroller or have a disability.
Almost everyone uses online shopping these days, and occasionally you'll need to send something back. Check if your chosen apartment is close to a UPS, FedEx store, or post office. Amazon Prime members will want to be near an Amazon Locker. A self-service kiosk from which you can receive and return packages. These are found in supermarkets like Whole Foods and other convenience stores all over the city. Other people may prefer GoLocker, a similar concept but less common in the city.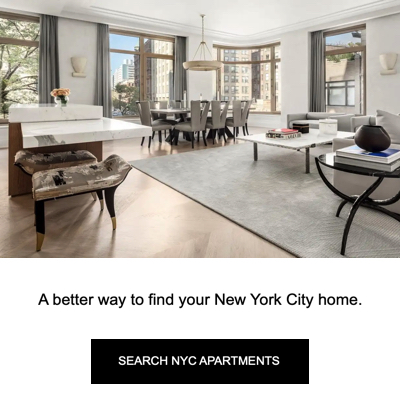 NYC residents can feel very anonymous, especially new arrivals who don't know anyone there. That's why the local bar or café is so essential. It serves as a home away from home where you can kick back, do some reading, or watch the game. It's also the best place to meet your neighbors and get to know people. After a stressful day at work or on the subway, you'll need a friendly place to relax and recharge.
Gyms are among New Yorkers' most popular after-work haunts, late-night bars, and art exhibits. If your apartment building doesn't have one, check to see where the local neighborhood is. Double-check also that getting from your apartment isn't a workout in if.
NYC was a literary capital long before Salinger wrote about Holden's two-day romp around the city. The city's flooded with bookstores, many of which have unique themes or inventories. Their neighborhood choice can come down to an excellent local bookstore or a New York Public Library branch for some New Yorkers. If you fit this category, then be sure to check out our list of books that will make you fall in love with NYC.
Food, as they say, is life, and New York has just about every type of it that's out there. Anyone who's very conscious of the food they eat will want to know what the local dining options are in a neighborhood. This can be an essential point for a vegan or vegetarian when deciding on an area. Others want to be close to food from the old country. When researching a potential apartment, do a Google search on the local food choices and take a walk around a few streets.
New Yorkers love their pets, and with an estimated 600,000 dogs and 500,000 cats in the city, choosing a neighborhood for them is an essential point for many. Pet owners look for areas with pet-friendly cafes/restaurants, pet supply stores, and excellent public parks. For dog owners, having a nearby dog running service will be necessary. It's also good to know whether or not the local park is pet-friendly and allows no leash hours. Check out the Park Department's handy list on this.
If you eat out all the time, you're either filthy rich or being wined and dined by someone that's filthy rich. You'll need a few staples in the fridge and cabinets, so look into the local grocery store options. If the thought of walking back with an armful of overflowing bags is too much, then check if they deliver. If you like to use GrubHub or Seamless, check that they have accessibility for your chosen neighborhood. Having easy access to whatever food at whatever time is a priority for many people.
If you have — or plan to have — children, you should look carefully at the local school district. Even if you don't use the local public school, choosing a home in a good school district may improve your home's value if you decide to sell later. The website InsideSchools.org offers a comprehensive and independent look at city schools.
If your children are enrolled in a private school, consider how your move will impact their daily commute.
You are considering whether price trends are increasing and declining in the neighborhoods. Talk to your real estate agent about average home prices, vacant properties, and the average length of time properties remain on the market. This will help you identify desirable locations that will enhance and protect your home investment when buying.
New York City has a high cost of living, especially when buying and renting real estate. Don't expect to find a cheap place, even if you're okay with living off the beaten track.
Prices fluctuate as some neighborhoods become trendy, and others lose their appeal.
Currently, Tribeca is the most expensive neighborhood. When renting, expect a one-bedroom apartment in Tribeca to cost about $4,000. You can cut that price by moving to Astoria, where a one-bedroom rental costs only $1,850.
If you want a hip neighborhood with reasonable prices, look to Williamsburg, Greenpoint, and Brooklyn Heights. Those areas have one-bedroom rentals between $2,000 and $3,000.
It would be best to consider the different crime rates in New York City neighborhoods. Luckily, the New York City government makes checking crime rates pretty easy.
Research crime statistics in neighborhoods you like. Look at the number and type of reported crimes and whether the numbers are rising.
Stop by the local city economic development office and get statistics on average income and property values for your desired neighborhoods and if they have increased or decreased over time. Find out how many properties are owner-occupied versus rental units. As a general rule, areas with a higher ratio of owner-occupied homes will have higher property values.
Consider how much crime you and your family can tolerate and choose your neighborhood accordingly. It will have a massive influence on your experience living in New York.
New York City is a cultural hub, but each neighborhood has a unique flavor. Investigate those cultures before choosing a neighborhood.
If you don't care about going out on the town, the Upper East Side's quiet streets could suit you well. If you want to enjoy museums and parks without getting on the subway, consider apartments in Midtown or the Upper West Side.
Those who prefer eclectic shops and entertainment should think about crossing over to Williamsburg, Bushwick, Cobble Hill, or Brooklyn Heights. These hip neighborhoods have a lot of up-and-coming artists, bands, and entrepreneurs.
In addition to the neighborhood culture, you should think about the building you live in. The Upper East Side might offer plenty of quiet for most residents. Experiences are different if you live in an apartment above a bar, club, or restaurant.
We sometimes overlook the importance of liking our neighbors, and parks provide a neutral ground to get to know them. If you have children, you can learn a lot by visiting the local playground and watching how parents interact with their kids, and the general atmosphere can tell you whether an area is safe. New York City has laws against those without children visiting a playground, but your local park can offer the same kind of sightseeing with a purpose for those without children.
Supermarkets carry different qualities and varieties of foods, so you can get a dose of local flavor by visiting one. Local options for fast food often come down to convenience, but do you want to take a train or taxi to get a burrito at midnight when you're hungry? Checking out the restaurants and bars also helps give you some idea of the local nightlife. Will you need to travel to find a good time?
The bodega can tell you about the neighborhood and offer conveniences and comforts. Things to look for include:
Beer selection: craft beers suggest a younger crowd.
Ethnic foods: check out the menus if you want to know what cultures you might encounter.
Perks: bodegas generally offer a quick stop for coffee or a newspaper, but some are experimenting with higher quality coffee or special snacks to attract new faces.
The local stops can tell you a lot about foot traffic in your area and when it gets most hectic. NYC is a busy city, so you should never expect complete calm, but you can tell when rush hour hits and plan your schedule accordingly.
Famous landmarks act as more than just guides, and libraries are a good example. Many events that help get you acquainted with your neighborhood tend to be held at libraries. Other notable places to look for include schools, firehouses, and police stations.
Choosing the right neighborhood in New York City can seem daunting, but you can learn a lot by scoping out the area beforehand.
Some neighborhoods have become associated with certain types of housing. If you prefer a specific type of accommodation, you can narrow down your choices.
If you like brownstones, try Brooklyn Heights and the Upper East Side. Some brownstones have been split into apartments. Others are much like townhouses, which usually cost more.
If you like loft apartments, look to downtown New York City. Any neighborhood that once had a lot of unused commercial space will probably have loft apartments. These apartments can give you a lot of space for your money and are ideal for people who love open areas.
If you want to buy or rent a stand-alone house, you must drive away from the city center. Places like Sheepshead Bay in Brooklyn have beautiful stand-alone homes. You can also find independent homes in some parts of Queens and Long Island.
Once you've chosen a few neighborhoods, plan a visit to walk—not drive—around. Are the homes well maintained? Are the streets clean and quiet? Consider striking up a conversation with a potential neighbor working or playing outside, and ask her how she likes the neighborhood.
Try to visit the property at night, walk to a nearby restaurant, and back again, as if you were living in the home. In many cases, the ideal neighborhood will "feel" right when you visit, and having all the relevant statistics and information will support your decision.
Now that you know a little more about housing in New York, what neighborhood will you focus on?
One of the best ways to tell whether your neighborhood is safe is by taking an evening stroll. The later, the better, with midnight being a good cutoff point. Are streets well lit, and is there enough activity among residents or incoming traffic? Do you feel safe walking alone? How much you'll tolerate is up to you, but you'll be thankful you took the time to ensure safety the next time you make a midnight run for something.