We have long touted New York City's virtues, from the meager crime rate to the economic opportunity, museums, restaurants, and world-class events. Add a public transportation system that runs 24/7. People continue flocking to New York, and the population grew to over 8.5 million as of July 2016, from about 8.2 million in 2010, according to a U.S. Census Bureau estimate.
New York City is considered one of the best cities on Earth. With a thriving cultural scene, an array of residences, and endless entertainment, in New York, you have anything you could ever want right at your fingertips, any time of the day. The opportunities and ensuing population growth, which have been ongoing for some time, help explain why the city has favorable characteristics for real estate investors.
"New York, New York, it's a wonderful town," were the famous words sung by Frank Sinatra and the all-star cast from On the Town. But what about this fine city makes its real estate market one of America's best?
Data Residential sales are defined as one-to-three-family dwellings, condos, and co-ops. New York City prices have shown a remarkable ability to bounce back from the rough times a decade ago. In 2007, the average residential sale was about $731,500c ($42.7 billion in total consideration, 58,393 transactions), based on The Real Estate Board of New York (REBNY). Two years later, at the low point in the cycle, this fell to an average of $660,700, as both the consideration and number of units plummeted by 45% and 39%, respectively. Last year, after several years of steady improvements, the average climbed to nearly $959,000.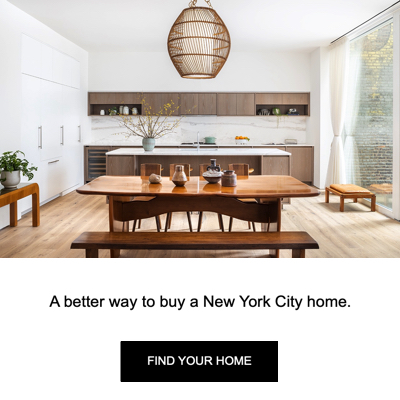 The first half of 2017 continued to be strong. The average sales price grew 3% year-over-year to $1.05 million in the second quarter. Meanwhile, the median price, which removes the effect of extreme prices, rose 8% to $630,000. Unit volume increased, too, 15% higher than a year ago.
Manhattan's average condo price nearly doubled to over $3 million in the first quarter of 2017 compared to the first quarter of 2007. Co-op prices were more muted, with the average price rising to $1.18 million from $1.13 million. However, the average co-op price is skewed by the extreme prices at the high-end of the market.
The condo's blended (studios to 4 bedrooms) average price per square rose nearly 41% to $1,724 compared to 2007's level. The composite average price per square foot for Manhattan co-ops was about 26% higher, reaching $1,263.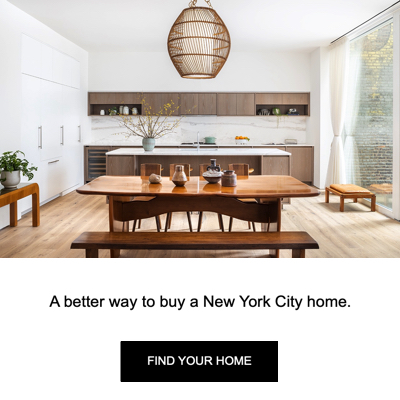 The first half of 2017 continued to be strong. The average sales price grew 3% year-over-year to $1.05 million in the second quarter. Meanwhile, the median price, which removes the effect of extreme prices, rose 8% to $630,000. Unit volume increased, too, 15% higher than a year ago.
Rental income is an essential and stable revenue source for investors. There is good news on this front, too. Through the summer, rents in Manhattan, Brooklyn, and Queens continued to push upward and reached record highs. Brooklyn and Queens experienced a 1% increase, to about $2m500 and $2,000 and $2,500. Manhattan has been relatively stable but commands about $3,000 a month. There are also reports that landlords offer fewer discounts and other concessions amid fewer vacancies.
Demographics are favorable for New York City investors. Unemployment is low, at 5.1%, and the average weekly wage (thought the first quarter) was nearly $3,000, roughly triple the average for the entire country. It is tops in the country and grew about 7% from the prior year. The city also attracts foreign buyers, widening the buyer pool. This helps support prices, particularly in a weaker economic climate. For instance, New York's economy may be sluggish, but China may be doing very well. Chinese buyers may take the opportunity to purchase NYC real estate. New York's regulations make it relatively easy for foreigners to purchase real estate compared to other cities.
Low inventory and high demand make New York's best real estate market. The limited properties fuel bidding wars for local gems during intense market cycles. Even during challenging, weak cycles, inventory remains limited. There is always a buyer for a property when it is priced reasonably.
Buyers know if they don't act quickly on their dream New York property, it'll be snatched up from underneath them. In Q4 of 2013, Manhattan apartments were on the market for just 95 days, a 46.3 percent decrease from the previous year. In Brooklyn, properties were snatched up in about 98 days, nearly 28 less than in late 2012.
Buyers know that moving fast in New York's robust real estate market is essential. However, the real jewels move much more quickly than that. For example, a one-bedroom unit in Long Island was on the market for 30 minutes this year before an investor offered the total $599,000 asking price without even looking at the property.
More New York buyers are dismissing mortgages and paying for their purchases in cash. A whopping 57 percent of New York property sales go to cash buyers, 14 percent more than the national average. In Brooklyn, the Bronx, and Manhattan, the percentage of cash sales is even higher than the city average.
The higher the number of cash sales, the local real estate market in several ways. These sales don't carry the risk of mortgage-funded sales, where financing could fall through. Without the need to wait for mortgage approvals, New York property cash sales can close in as little as two days, compared to the three to four weeks traditional sales typically take.
Not just established properties are in demand. The prices of precious vacant land in New York are also soaring and strengthening the city's real estate market.
We see it across all the boroughs, from affluent Manhattan to working-class Brooklyn. Last year, Manhattan plots sold for an average of $700 – $1000 per square foot, up from $366 in 2012. Brooklyn's prices are more modest, with the average vacant land in this borough costing $177 per square foot last year. However, those prices have almost doubled since 2010. No wonder local churches are selling off parcels of their land worth millions to fund their organizations.
With all the reasons in mind, there's no doubt the New York real estate market is booming.
Arts & Culture
New York is unrivaled in its arts and culture. With world-renowned museums like The Metropolitan Museum of Art and the Guggenheim, the Big Apple is a top global destination for exhibits and installations. In addition to the city's museums, there is a thriving art scene – small galleries across the greater New York City area featuring a diverse collection of art from local illustrators to nationally known sculptors.
Each city's neighborhood has many bars, cocktail lounges, and clubs to suit anyone's preferences. From dives in the East Village to upscale craft cocktail dens in the Lower East Side to nightclubs in the West Village, New York's nightlife thrives every night of the week in all corners of the city.
Restaurants line the streets of New York, corner cafes next to 5-star eateries. Always opening, renovating, and rebranding, the city's food scene embraces innovation and creativity. New types of fusion cuisines are welcomed as energetically as a classic burger joint, providing the city's residents with endless and elite dining opportunities.
Cabs and buses fill the streets while the subway continuously runs underfoot. The transit never stops in a city that never sleeps, allowing New Yorkers to get almost anywhere, any time of day.
New Yorkers come in all shapes and sizes regardless of age, race, or religion. The city epitomizes the American dream. A place where anyone can make it with determination and hard work, and this idea draws in people from all walks of life and from all over the world.
Parks & Recreation
Central Park is one of the city's most iconic landmarks. However, the beauty of the city's outdoor recreation doesn't stop there. Small parks are scattered throughout the city in addition to larger green spaces like Madison Square Park, the newly revived South Street Seaport, and Riverside Park – all serene havens within the concrete jungle.
Retail & Fashion
New York is known as the fashion capital of the world. Shops line Fifth Avenue, trendy boutiques fill the streets of SoHo, and the city is taken over several times a year for the excitement of fashion week. Embrace the endless opportunities to express your style.
Though New York is sometimes thought of as one of the most expensive cities in the world, that is not always the case. According to The Real Deal, in 2015, the average cost of living in New York was $2,586 per square foot, while London and Hong Kong came in at $4,480 and $4,682 per square foot, respectively.
Film & Entertainment
Though Los Angeles is traditionally considered home to the movie industry, New York is quickly gaining ground. More and more films and television shows are filmed in New York. Because of this, the industry is thriving in the city, with independent films and festivals happening regularly and small indie theaters prospering.
From its time as an early settlement, through the peak of immigration at Ellis Island, to the events currently unfolding, New York has always been an epicenter for historical events. Landmark buildings stand next to modern developments, honoring the city's rich legacy and commemorating the past.
New York is the center of many fields, from financial institutions on Wall Street to many advertising agencies and a booming technology scene. Companies are flocking to the Big Apple because of the continually expanding talent pool and the diversity of industries, resulting in a healthy and growing economy that, in turn, creates ongoing employment opportunities.
While a recession can cause economic pain, the city has enough favorable characteristics to blunt the impact. During the last recession, which was severe, the market rebounded relatively quickly and resoundingly.
Before jumping in with both feet, remember the city referred to as the "concrete jungle." It is imperative to seek professionals to be your jungle guide.