There's no doubt that NYC is a major food city; ethnic foods, gourmet grocery stores, trendy eateries, and Michelin-starred restaurants are seemingly everywhere. Even the New York Times's food section is crawling with reviews and tidbits for foodies to latch on to, and the city has spawned some of the nation's craziest food obsessions, from cronuts to exclusive restaurants that only seat 12 people a night. Still, in a town where there is something for everyone, some neighborhoods are better suited for foodies than others.
The Lower East Side's food scene is famous thanks to films like Crossing Delancey. While the legendary Gus's Pickles have moved to Brooklyn, there are still a few other pickle purveyors in the area, including Pickle Guys. Some pickle sellers are also available at the local farmer's market.
Also here is Russ & Daughters, best known for their lox and bagels, but they also sell other dishes, from smoked fish to caviar, and they even ship so you can send friends and family a taste of The Big Apple.
Then, of course, there's the Essex Street Market, a collection of specialty food purveyors that includes butchers, cheese shops, Asian specialties, artisanal French bakeries, and more.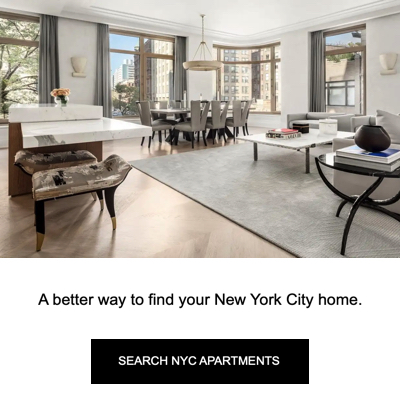 Once a haven for drugs and crime, the East Village has become a destination for great food. Living in this enclave brings dozens of top-notch restaurants within a short stroll. Sushi aficionados won't want to miss Jewel Bako's seasonally influenced exotic and local fish menu.
Pylos, an upscale Greek spot, serves standards such as pastitsio, avgolemono soup, moussaka, and more modern dishes like braised pork shank with lemon and herbs grilled wild sea scallops with white beans, and arugula.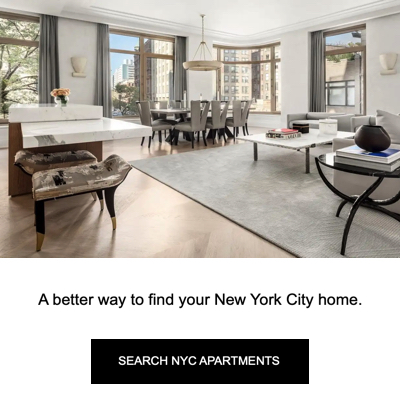 Meanwhile, David Chang's Momofuku Ko offers a tasting menu Wednesday through Sunday and promises an unforgettable dining experience. Don't go in a rush. However, the multi-course menu takes at least two and a half hours to complete
Currently, the East Village is a hotspot thanks to celebrity chef David Chang's Momofuku restaurants. But in addition to Momofuku Noodle Bar, Milk, Sam, and Ko, foodies will also find Prune, Motorino, Ippudo, Kanoyama, Caracas Arepas, and Perbacco. The neighborhood has always been artistic. Since the mid-80s, they have evolved from gritty to glam, and many of the restaurants in the area have followed suit, whether they specialize in pizza, sushi, or a taste of South America.
West Village & Greenwich Village
The West Village's real estate market continues to thrive, and for a good reason. The area boasts fabulous stores and some of the city's most talked-about restaurants. You'll notice that a host of celeb chefs picked the neighborhood to set up shop.
You'll stumble upon Dan Barber's Blue Hill, April Bloomfield's Spotted Pig, Keith McNally's Minetta Tavern, and Mario Batali's Babbo. Tables can be tough to come by, but have no fear; these four restaurants are but a sampling of the diverse dining scene in this part of downtown.
Also, romantic spots include Little Owl, Recette, and Annisa. While NYC is famous for its pizza, some argue that the best slice is found at Joe's Pizza, also in the neighborhood.
Union Square & Flatiron
If you could only eat in the Union Square/Flatiron area for the rest of your life, you'd still have plenty of options. From the luxurious Eleven Madison Park to the popular Craft to the humble yet hip Shake Shack, seemingly every echelon of food and flavor can be tried. Many tried, true, up-and-coming restaurants are in this neighborhood, including Aldea, Boqueria, Strip House, Eataly, Hill Country, and the Breslin and John Dory Oyster Bar.
With Madison Square Park in the heart of the neighborhood, Flatiron has become one of Manhattan's most desirable locations to call home. Dining choices like The Nomad (a bar is also an excellent place for a dose of nightlife). The incomparable Eleven Madison Park (unbelievably good and overlooks the park); and one of the city's most iconic mainstays, Gramercy Tavern, have made this neighborhood a real competitor in the foodie race against other top contenders like the West Village. Its proximity to Union Square and some of the city's best shopping gives reason to consider a home in the Flatiron District.
The Union Square Greenmarket is the city's largest farmer's market and is open year-round. It's a favorite because of the diverse range of produce, meats, dairy, and other excellent products offered. If you're not near the original, offshoots have popped up from the Upper West Side to Tribeca.
Midtown Manhattan has long been a hub of the power dining scene, and that still rings true today. Eric Ripert's Le Bernardin garners a 29, the highest dining mark from Zagat, but the service is equally as stellar as the plates.
Omakase seekers won't need to venture downtown but can travel a bit east to Sushi Yasuda, consistently voted one of the best sushi restaurants in town. Then there's newcomer Betony, on 57th Street, Jean-Georges' namesake dining room across from Central Park, not to mention Michael White's Marea, for some of the most beautiful seafood you'll ever eat. To put it mildly, Midtown is saturated with fantastic food.
For fine dining lovers, Midtown is practically paradise. Within a few blocks of each other, you will find internationally renowned and Michelin-starred Per Se, Jean Georges, Masa, and Le Bernardin. If that isn't enough to whet your appetite, there is also Marea, the Modern, Ma Peche, Insieme, A Voce, Anthos Upstairs, and Lillie's Victorian Bar & Restaurant.
When in Midtown, be sure to check in at Grand Central Market. Yes, there's the Oyster Bar for a quick snack, but there's also an indoor farmer's market type area selling everything from caviar to fresh veggies and flowers.
Also, in Midtown, you can get your knives sharpened at JB Prince while you shop for gourmet gadgets and tools; that you can't always find in your typical restaurant supply.
Nolita North-of-Little-Italy draws a lot of inspiration from its more touristy neighbor. Here you will find Torrisi's Italian Specialties, Rubirosa, Michael White's Osteria Morini, Mediterranean Balaboosta; plenty of others, including Uncle Boons, Café Habana, Public, and one of the New York Times' Top 10 Restaurants, Pearl and Ash.
Tribeca isn't just a desirable place to live, with gorgeous lofts, cobblestone streets, and historic buildings; it's also a great place to eat. Like the fantastic apartments that fill the historic buildings, there is plenty of excellent food. World-renowned Nobu, Locanda Verde, the Austrian Blaue Gans, Corton, The Odeon, Megu, and more laid-back places like Smith & Mills and The Harrison.
Brooklyn is no stranger to award-winning cuisine. One of the borough's most attractive enclaves to live in, Williamsburg boasts a list of dynamite choices. Meat-lovers must try Peter Luger. The 1887 establishment offers standard steakhouse fare such as Rib Steak and Lamb Chops, with Caesar Salad on the side. Be sure to go hungry.
Manhattan may be known for its legendary restaurants, but occasionally it's nice to have a night in. Despite notoriously small kitchens, intrepid home cooks have scoured various parts of the city; to find the best markets with the best ingredients to whip up something at home.
Various artisans and stores cater to demanding foodies, no matter where you live from classic New York delicacies, lox, and bagels to specialty meats and cheeses. For foodies, even having to schlep groceries from one side of town to the other via bus, subway or taxi is no trouble when they get to enjoy the fruits of their labors.
No matter which NYC neighborhood you choose to live in, you'll be within a stone's throw of myriad dining choices. Though you'll never go hungry in the Big Apple, some neighborhoods offer tastier options than others when it comes to the city's top-notch eateries.
If you regularly dream of Foie gras and filet mignon, consider buying an apartment in or near any of these areas of town. Undoubtedly, you are surrounded by some of New York City's most highly rated restaurants.