After searching, you've finally found that New York City home that ticks all the boxes on your wish list. It is located in a great neighborhood; it has all the features you've always wanted and is listed for a price well within your budget. There's one problem, you're in a seller's market and may face an uphill battle getting your offer accepted. This is when there are more buyers than sellers, which is usually the case in a high-demand market like New York City. This can be quite challenging for buyers with little room to raise their offer price.
Fortunately, you can do a few things to even the playing field. Try some of these steps below to make your offer more appealing and beat the competition.
Offers that come with contingencies attached tend to be unappealing to sellers. Some can scare a seller away almost immediately, like making the sale contingent on selling your current home or asking the seller to pay some of your closing costs. Try to reduce your contingencies to the bare minimum when competing with many other offers. If possible, try to eliminate them.
While a non-contingent offer can be risky, there are still ways that you can protect your interests. For instance, get pre-approved by two lenders before you make an offer. While there is still a risk of losing your deposit, depending on how qualified you are or the money you are putting down, this could, with caution, help you remove the mortgage contingency. You can also drop an appraisal contingency if you're confident you have enough cash to cover any shortfall between the bank's appraisal and your offer price. You could also consider dropping the home inspection contingency.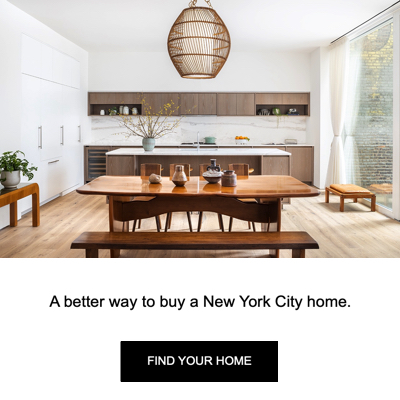 There is a risk, but one that may be worth taking so long as you have strong financials. Ensure you're aware of the risks involved by not including certain contingencies. Talk with your buyer's agent and real estate attorney before making any decision like this.
Did a piece of furniture or a sparkly chandelier stick out to you during the home viewing? Are you tempted to ask for it as part of the offer? Please don't do it. Asking for extras puts your offer at a disadvantage to a similarly priced offer that doesn't ask for freebies. It might work in a buyer's market, but not when you're competing with other interested buyers. You can always buy those extra items yourself. Stay focused on what's important, getting the property itself. One of the other buyers will torpedo their offer with any luck by asking for extra items.
Seller's markets can be a real shark tank. Anything at or below the asking price will rarely secure a deal. You need to get ahead of the other buyers and make an offer above the asking price to stand out. Even an extra $5,000-$10,000 could be all it takes to make your offer. However, on properties priced at $ 1 million or more, consider $25,000 – $50,000 or higher. Your initial offer above the asking price immediately signals to the sellers that you are serious and interested in acquiring property. It also sets the standard by which the sellers will judge the other offers, allowing you to control the initiative in a bidding war.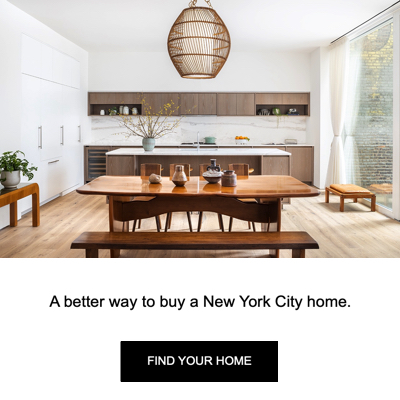 Remember, what you put down and what you pay each month on your mortgage will not dramatically change unless you pay an unrealistic amount above asking. Try to stay within the home's estimated market value, and you should be fine.
An earnest money deposit, called a down payment in NYC, is your good-faith money locks in the deal. It's typically about 10% of the purchase price, and with most homes in NYC going for well above the national average, that can easily translate into tens of thousands of dollars. Once you've handed it over, the sellers know you're deadly serious and won't be going anywhere.
Make your offer stand out by making a larger-than-average deposit. How large? As much as you are capable and comfortable making. Only do this if you're confident you want to buy this home. Any attempt to back out of the deal later could jeopardize your deposit.
In NYC, most mortgage down payments are expected to be 20% of the purchase price. Some co-ops even require down payments of 30% or even 50%. By making a larger-than-expected down payment, you can showcase how financially strong you are to the sellers. Even if your offer price equals other offers, a larger down payment makes your one look like the stronger bet. Remember, sellers aren't just looking for the highest offer; they're also looking for the most secure one. A large down payment immediately signals to them that you're fully capable of meeting any financial requirements.
Are you concerned about another buyer making a larger offer than your own? Include an escalation clause in your contract. This promises to raise your offer to a certain amount to beat out other competing offers. It can be a surefire way to stay ahead of the competition when you know there'll be other strong offers. Just be aware that the sellers may issue a counteroffer in place of your escalation clause. Expect a little bit of back and forth in negotiations before you arrive at an agreeable contract for both parties.
Ensure you discuss this thoroughly with your real estate attorney before including an escalation clause. Your attorney will be the one to write this into the contract, and you should fully understand what you will agree to once you make your offer.
Nothing says you're committed quite like an all-cash offer. In NYC, high-end properties are usually paid for in all cash. It is tough to beat as it immediately removes many contingencies that bog down other deals. The mortgage contingency is gone. An appraisal contingency is gone. Even an inspection contingency could be dropped in such a scenario (though that's at your own risk). There's also no waiting period as the buyer goes through the mortgage approval process. This can be a deal-clincher for sellers in a hurry to close soon.
As a last check, make sure your offer is complete before submitting it. You'd be surprised how many offers get tossed because they weren't written clearly or were missing important details. This will be one of the biggest purchases in your lifetime, so make sure your offer and any supporting documents are rock-solid before you submit. When buying a co-op, it is not just about the offer price. Still, acceptance is also based on your professional and personal profile, REBNY financial statement, post-closing liquidity, and the viability of passing the co-op board interview. This is just one area where having a competent real estate buyer's agent can more than pay for itself.
You could even consider including a 'love letter' to the sellers as a bonus. This short note explains what you love about the property and what it would mean to own it. Do not underestimate the difference this could make. For a seller that's lived many years in this home and is sad to have to let it go, knowing that the new owners will take care of it could be the last push they need to accept your offer.
Finding a home can be fast-paced and grueling, especially in New York City. With so many people looking to live here, you can always expect some competition when making an offer. The key is never to pass up an opportunity to make yourself look like a serious well-organized buyer that can put their money where their mouth is. Be prepared to go the extra mile in winning the sellers over to your side. Once you've secured the deal and can look forward to move-in day, you'll know it was all worth it. Ensure you also have an excellent team of industry professionals to help you navigate the market. A good real estate buyer's broker and an attorney can be worth their weight in gold.