Anyone with plans to purchase a sponsor-owned condo or co-op in NYC needs to understand an offering plan. Your attorney will provide this and detail some important protections you must know before deciding to buy. However, these can be ponderous tomes to read through. While your attorney can help you understand the finer details, it's vital that you also grasp what's covered in these.
Below, we've covered everything you need to know about offering plans for co-ops and condos in NYC. By the end, you should have a firm idea of what goes into these weighty volumes.
An offering plan for a co-op or condo is like a prospectus for an initial offering of stocks. Typically about several hundred pages in length and comparable in size to a college textbook, each offering plan thoroughly describes every aspect of the property. The Real Estate Finance Bureau reviews each one to ensure compliance with regulations by the New York State Attorney General. No advertising, sale, or promotion of a new property can happen until the Attorney General's office has completed its review.
However, just because the Attorney General's office has signed off on an offering plan doesn't mean it's a good investment. Acceptance only means that the Attorney General's office believes all disclosures required by the Martin Act have been made. The property could be a total wreck, but it's within the law so long as this is disclosed.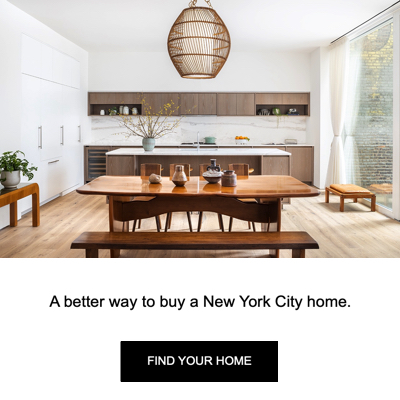 Most offering plans are divided into two sections.
Part one usually consists of, but is not limited to, the following:
Special risks
Definitions used in the offering plan
Anticipated budget for the first year
Procedures for purchasing
Changes in prices and units
Interim leases (if the sponsor can rent out any vacant unit before closing)
The effective date and closing date (most sales are contingent on the plan being declared effective, which means having a set number of units "In contract")
Contract of sale
Sponsor or developer's profits
Part two will usually include, but is not limited to, the following: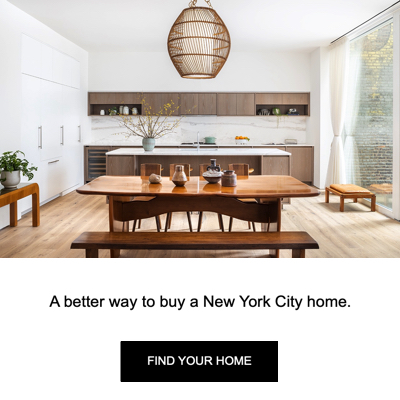 Subscription agreement in the case of a former tenant making the purchase
The current condition of the building
Co-op bylaws
House rules
The offering plan might be your sole source of diligence for anyone buying new construction. If something isn't included in the offering plan, don't expect to receive it in the final product, no matter what the selling agent tells you. The offering plan will explain what you are putting your money towards for buildings that haven't been constructed. Be aware that sponsors must deliver units per both the offering plan and purchase agreement.
For resale transactions, the offering plan may be a little dated and no longer provide a detailed picture of the overall state of the building. It is still something you should read through as part of your due diligence. In this example, buyers shouldn't rely solely on the offering plan.
It's up to each buyer to determine how much they want to delve into the offering plan. But in general, you'll want to focus on the following sections:
Schedule A – This provides a snapshot of the building, listing the number of units at the time of the offering, original percentage of common shares/interests, the original purchase price, number of rooms, estimated common charges/maintenance, and parking spots, and storage spaces.
Special Risks – Covered here will be all the potential risks with the property. For instance, limited warranties and disclosures may affect value over time.
Floor Plans – Not typically found in offering plans for co-ops or older buildings, but, when found, can be useful for determining what alterations have taken place since the initial construction.
Description of Property – This provides a detailed rundown of all the structural elements of the building. For instance, materials used, appliances installed, and building amenities. This is worth a careful read for older buildings as there may have been materials used in construction that are no longer acceptable (e.g., asbestos and lead paint).
By-Laws – The initial bylaws and other governance documents are typically found at the back of the offering plan. The proprietary lease is usually included with the house rules for co-op buyers.
Finally, it's also important to check for any amendments made to the offering plan by the sponsor/developer. This could cancel out some of the information you've already reviewed, so make a note of any changes.
In addition, the Attorney General's office also provides some specific guidelines for reviewing offering plans.
Appliances/amenities within the unit: This is a significant area of potential contention. A selling agent may promise you high-end appliances, but these might only be available if you pay for an upgrade. The offering plan requires the type and must also include the brand name and model numbers.
Common areas: You should consider all communal areas.
Recreational facilities: This includes areas such as gyms and pools.
Frames: The Attorney General's office notes frames are almost always steel in more significant buildings located in urban areas.
Façade: Larger buildings in the city are likely to be made of bricks and cement.
Landscaping: New York City apartment residents may not pay too much attention to this, but landscaping, the number, and trees/bushes are areas.
Some Steps You Can Take to Provide Further Protection
Remember that façade defects, upgrading plumbing/electrical, and boilers are expensive fixes.
Read the board minutes. I will give you color as to the operations of the building.
Review the financial statements. Doing so reveals the building's financial condition and whether there is a sufficient reserve to fund significant repairs.
Sellers are responsible for providing the offering plan and other due diligence materials to the buyer and their attorney at the time of an accepted offer. Digital versions are rarely acceptable, so it must be a physical copy. If a seller no longer has a copy of the offering plan, they can request one from the building's managing agent, a board member, or the attorney who assisted them with the original purchase. Requesting a copy from the managing agent should be a last resort as they usually charge several hundred dollars for printing a new copy.
Your attorney likely received a copy of the offering plan and the deal sheet once your offer was accepted. If they didn't receive a copy, you could request one from the listing agent.
Suppose neither the managing agent, board members, or real estate attorney has a copy of the offering plan. In that case, you can submit a Freedom of Information Law request with the NYS Attorney General's office. It may take as much as 20 business days to receive a reply, so be patient if you go this route. Buyers should be aware that this isn't necessarily a red flag if it happens. It's not too uncommon with older co-op buildings, and, in any case, the offering plan becomes less relevant the older it gets.
While their size can make them physically intimidating, offering plans are a crucial document that buyers need to familiarize themselves with. They exist for your protection and, once reviewed, can provide vital intel that allows you to be a more informed buyer. They should be read in conjunction with the board minutes and building financial statements to get the most out of them.