There are countless real estate listing websites that offer online property valuations. Homebuyers will often use these tools to estimate what a particular property is worth. While this can be a useful starting point when assessing a property, the big question every buyer should ask is how much they can trust this number?
In truth, you can't trust these numbers. To understand why you must understand how property values are estimated.
Property value is how much a property is worth (or would be worth) if it were listed for sale today. Most home valuations are necessary when a property is bought, sold, or assessed for tax purposes. Typically, the valuation will be performed by one or more of the following four professionals:
Most agents (buyer agents or listing agents) will assess a property's current value by performing a comparative market analysis (CMA). A CMA will involve looking at like-kind recent sales in the neighborhood and the home's condition to determine a fair selling price. A proper CMA should consist of a minimum of 3 like-kind properties that should have sold no longer than the past 12 months within the same zip code.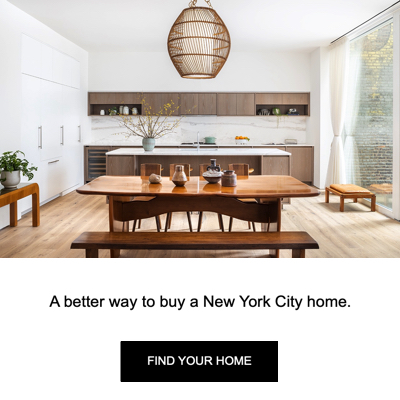 To be accurate, the CMA will only look at properties that are truly comparable in location, square footage, age, lot size, the type of building (e.g., co-op or condo), number of bedrooms and bathrooms, condition, exposure, and amenities. The agent will also consider where values have been and are going. The best CMAs tend to be part science and part art, requiring the right comps and how to interpret that information correctly.
Lenders will have an essential stake in determining a property's value when the buyer is seeking financing. The lender must be confident the property is worth what the buyer will pay. Otherwise, the lender risks failing to recoup the investment in the event of a foreclosure.
A licensed appraiser will conduct a comprehensive property inspection to assess the home's current market value. They will consider its quality and condition and compare it with comparable listings or comps recently sold. Appraisers like real estate agents tend to be very careful about what comps they choose. They need to be as similar as possible to the assessed property for the valuation to be accurate.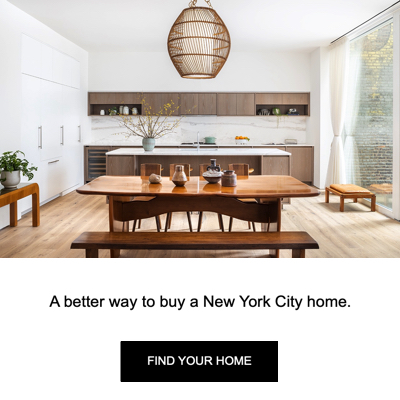 When purchasing insurance coverage, homeowners typically choose one of two coverage levels. They can either get paid out on the home's current market value or the estimated cost to rebuild it from the ground up. The latter option tends to be more expensive but more preferred by homeowners.
The assessment will consider the current materials and labor price when choosing the replacement cost coverage policy. Unsurprisingly, this will cost much more than buying an existing property.
The city must regularly assess a home's property value for tax purposes. In NYC, the Department of Finance determines this annually based on the property's use and condition as of January 5, known as the taxable status date. Accurately determining a home's property value is vitally important for the government as getting it wrong can result in a homeowner underpaying or overpaying their property taxes.
The exact formula tax assessors will use for calculating a property's value will vary based on county or area. Generally, most will calculate a value based on how much sales prices changed last year.
While valuation tools can sometimes be reasonably close to the mark, however more often way off. Home valuation tools rely on algorithms that use generic data like square footage and the number of recent sales in the area to provide a rough starting point on price. Each online tool uses its algorithm, so you'll get different price estimates depending on the site used.
Below are a few reasons why they usually get it wrong.
An algorithm is only as good as the entered, collected, and aggregated data. Most valuation tools only use datasets that are easy to feed into a computer. For example, the home's square footage, number of bedrooms, or the year it was built. But what about recent upgrades like a remodeled kitchen, new hardwood flooring, revamped HVAC system, or view? Sites like Zillow and Redfin don't use factors like these in their algorithms, meaning the valuation can be way off for recently upgraded homes.
Also, even when a valuation tool does claim to factor in recent upgrades, there's no guarantee that the sellers had entered all that information when they created the listing. Nor that they have kept that information up to date.
Recent sales tend to be an essential piece of data for valuation tools. But what if there haven't been many recent sales in the area? In that case, the algorithm will struggle to give an accurate number, especially for stand-out properties that aren't easily comparable with other properties in the neighborhood.
Similarly, short sales, foreclosures, and other distressed properties can throw the valuation algorithm off. An experienced real estate agent or appraiser will have the foresight to exclude distressed properties from their comps. But a valuation tool will not be able to make that distinction. Since distressed properties typically sell for below market value, they can drag down the valuation of properties in good standing that are in good condition.
A home is worth as much as someone is willing to pay. In many cases, personal factors influence a home's perceived worth. Being close to your job, proximity to a friend's house, a nice view, good sunlight, and floorplan; are the things that can make a home worth more to one person than another. Valuation tools cannot account for these personal factors.
In the digital age, getting information on something is often quick and easy. Online valuation tools can give you an immediate estimate of a home's value but usually at the cost of accuracy. The best way to get a property valuation is with the tried-and-true method of a professional CMA by a real estate agent or appraiser. They understand that a property valuation is about more than just the numbers; it's how you interpret them.
For those about to embark on their home buying journey, arrange for a meeting with a local buyer's agent. They have the knowledge and experience to help you understand a home's actual market value before making an offer.