Are you planning a move to NYC? Or, maybe you're already an established New Yorker but are looking for a new neighborhood to call home. With five boroughs and at least 150 distinct areas, deciding where to live in the Big Apple can leave you more than a problematic choice. Manhattan is usually the first choice with its towering skyscrapers and bustling streets. One look at the real estate prices. There is enough to put off a lot of would-be buyers.
With its hip culture and beautiful architecture, Brooklyn makes for an attractive second option. But the Borough of Churches also has some pretty steep prices, and gentrification (whatever your thoughts on that) has been the cause of a lot of friction in recent years. So, what else is there? The Bronx? Too rough around the edges. Staten Island? Too far from Manhattan if you plan to work there. What about Queens?
NYC's largest borough tends to slip under the radar of new arrivals to the city, but there's a lot to like about living here. It's next to Manhattan, allowing easy transport to and from the Downtown area. It's incredibly diverse both in its ethnic makeup and job market. There's a plethora of attractions, beautiful parks, and housing options across its expanse. And, perhaps best of all, its housing market remains competitive and continues to grow with each passing year.
Last year's fourth-quarter report showed a year-over-year increase of 5.7% in its housing inventory. The number of sales also increased by nearly 7% to 3,468. Much of this growth has been attributed; to low interest rates and the number of buyers that have been priced out of Manhattan and Brooklyn. More growth is expected this year, but there is a feeling that the market is starting to tighten. If you want to get a piece of the pie, this is the year to go. To get you prepared, here's our guide to everything you need to know about living in Queens, NYC.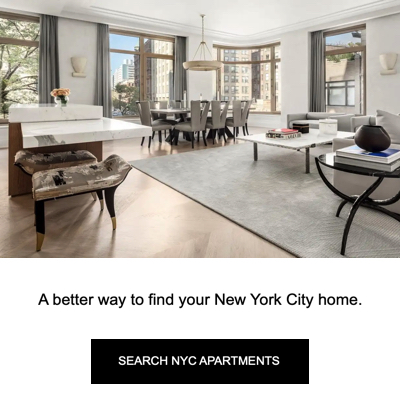 Approximately 2.3 million people are living in queens, all spread out across 178 square miles. It accounts for about 27% of NYC's total population. It's also. By far, the most ethnically diverse of all the boroughs. More than 50% of its residents speak a language other than English in their homes.
According to the World Economic Forum, there are more than 160 languages spoken here, making it the language capital of the world. Over half of the population is foreign-born, with Latin Americans making up the most significant percentage (49.5%). The rest comes from Asia (33.5%), Europe (14.8%), Africa (1.8%), and North America (0.4%). Breaking down the exact ethnic makeup would take too long, but suffice to say, you can find almost every type of ethnic group you can think of here.
Compared to the other boroughs, there's a far richer choice of housing options to pick from here. There are semi-detached homes, rowhouses, 3-5 story apartment buildings, loft apartments, co-living spaces, co-ops, condos, etc. Check out All the Queens Houses, an ongoing photo project of some of the borough's most exciting low-rise housing stock.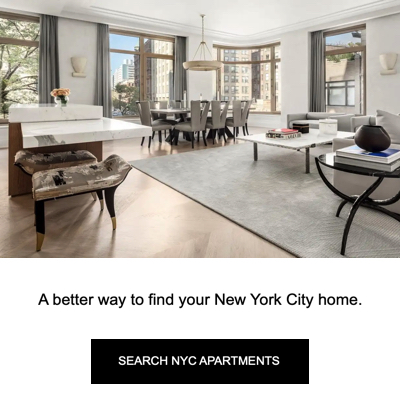 Being a part of NYC, the cost of living in Queens is higher than the national average. But compared to parts of Manhattan, it's up to 40% lower. The average and median sales prices in Queens are $674,000 and $610,000, respectively. However, being such a large borough, it isn't easy to generalize about the cost of living. Regardless, a useful metric is how many subways stops you are from Manhattan.
Neighborhoods located close to Manhattan (Astoria, LIC) have comparable prices. The further out you go, the more affordable it becomes. For instance, a 3-bedroom rental can be found in Woodhaven for $1,800-$2,300, but this means a 1hr commute on the A train to Manhattan. For grocery shopping, prices tend to be far cheaper than in Manhattan. The average and median incomes in the borough are $76,500 and $66,100, respectively.
Queens may be big, but its location and public transport mean it's easy to access the other five boroughs. Twelve subway routes traverse Queens, servicing 81 stations on seven main lines. Residents can ride the M, R, or E line straight into Manhattan, arriving at 59th and Lex in less than 20 minutes, depending on where you leave. To get to Brooklyn without passing through Manhattan, you can take the A, G, J/Z, and M routes. The E, W, and seven trains connect Queens to Manhattan only.
Not something a lot of other boroughs can say. Occasionally, the seven train stops work on weekends, but there are plenty of other subway options if that happens. An extensive bus network also moves more than 714,000-weekday riders throughout the borough. Currently, there's an MTA proposal to redesign this bus network by combining several lines and extending its reach. The final draft is expected to be published sometime this Spring.
Queens has the second-largest economy of NYC's five boroughs, following Manhattan. It also has the most diversified job market, with occupations spread relatively evenly across the healthcare, retail trade, manufacturing, construction, transportation, and film and television production sectors. More than 75% of Queens residents don't work in; the borough itself. The easy access to Manhattan, White Plains, and Westchester mean there are plenty of job opportunities to choose from.
Queens has a vast range of schools to choose from, ranging from general studies public schools to specialized STEM or Arts high schools. The borough is also home to Townsend Harris High School. One of the best schools in NYC and is consistently ranked among the top 100 high schools in the country. Another top school in Queens High School for the Sciences at York College regularly ranks as one of the best in the state and the nation.
There are several highly regarded institutions to choose from for post-secondary education, such as LaGuardia Community college, Queens College, St. John's University, and York College. Additionally, with all the private and charter schools to choose from, you'll have no problem setting your child up for success in Queens.
While it might not be Manhattan, there's no shortage of attractions and fun things to do in Queens. The borough has plenty of history, culture, food, beautiful views, and great nights out to enjoy. All of which can be experienced without the crowds or prices of Manhattan. Here's a snapshot of some of the borough's best attractions.
A symbol of Queens, the Unisphere is a giant glob found in Flushing Meadows Park. It's a beautiful spot for running, biking, barbecuing, or just whiling the hours away. Next door is the Queens Museum of Art with its incredibly detailed scale model of NYC.
There's nothing quite like an afternoon spent at a beer garden, and Queens has a few to choose from. The best is arguably the Bohemian Hall and Beer Garden in Astoria. Among its shady umbrellas, picnic tables, icy beer pitchers, and hearty Czech food is an oasis away from the bustle of the streets. Other favorites include the Estate Garden Hall, Nowadays, and LIC Bar.
There are many colorful ethnic neighborhoods in Queens, but none more than 'Little India' in Jackson Heights. Take a walk down its main drag, 74th street, and experience some of the best Indian food in all of New York. There's also plenty of shopping and even a Bollywood movie theater.
Another colorful ethnic neighborhood you'll want to check out is Downtown Flushing. It's the second biggest Chinatown in the city and provides a far more authentic experience than Manhattan. Besides Chinese, there are plenty of delicious Asian eats with Thai, Vietnamese, and Korean restaurants also being represented.
Queens is the home of the Mets, and Citi Field is the place to see them. Seats here are less expensive than at Yankee Stadium, and there's always plenty of parking and tailgating to get you ready for the next game.
For outdoor activities, Rockaway beach in southern Queens has you covered. It is NYC's only legal surfing site. It also has BBQ areas, playgrounds for kids, and sporting areas for athletes to rough it out.
Queens certainly has a lot to like about it, but its diversity would have to be if we had to pick its best quality. It's not just the diverse people; and it's everything about the borough. The housing options, the food, the level of public transport, its economy, and the lifestyle options. All of it makes this a borough for every person, whether you're a postgraduate looking for a trendy new neighborhood or a mid-30s white-collar employee looking for a family-friendly community. You can find your place here and usually cheaper than in Manhattan or Brooklyn. Manhattan is also just a stone's throw away at any time, so you'll never be far from the hustle and bustle of the Downtown vibe.